Located in Southern Spain, only a couple of hours away from Morocco, Malaga is connected by plane to more than 60 countries worldwide. It also has direct flights from over 30 European cities. Because it is the gateway to Costa del Sol, many people use the city only as a landing point and from Malaga airport they move on to the beach resorts. But there is so much more to see and do in this area than just the beach towns! Malaga itself is a beautiful city to explore and also a great base for taking day trips in the region. And here is why.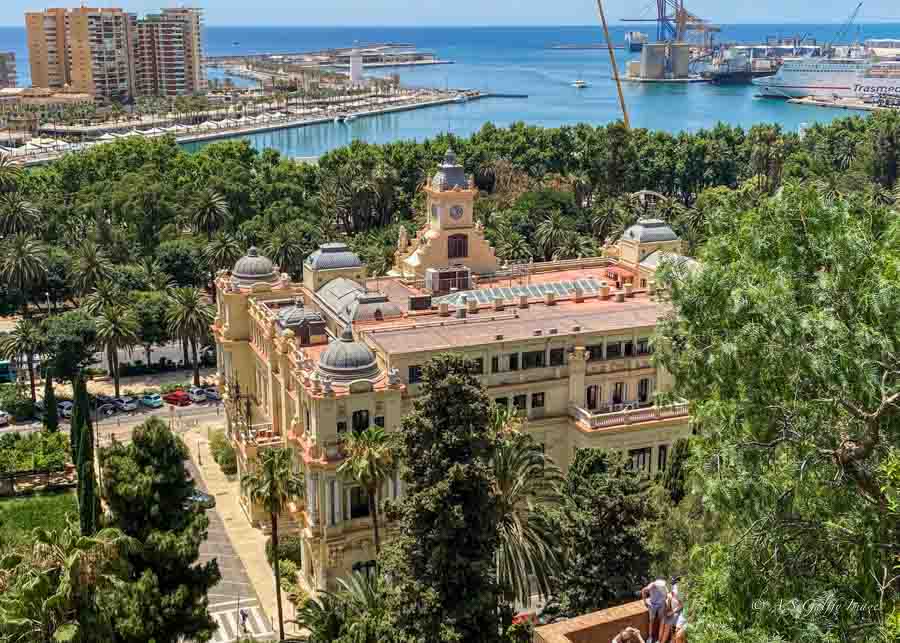 What Makes Malaga a Good Base for Day Trips in the Region
Bordered by the Mediterranean Sea to the south and the Sierra de Tejeda mountains to the north, Malaga enjoys a spectacular setting. The city is surrounded by natural parks, nature reserves, quaint villages and magnificent historic towns, like Sevilla, Granada, or Cordoba.
By virtue of its location – on the coast of the Mediterranean Sea – Malaga has much cooler temperatures in summer than other cities in Andalusia. The difference can be huge. While in Cordoba or Seville the summer temperature normally reaches 42/43°C (107/109 °F), in Malaga the average is 28ºC (82ºF) during July and August.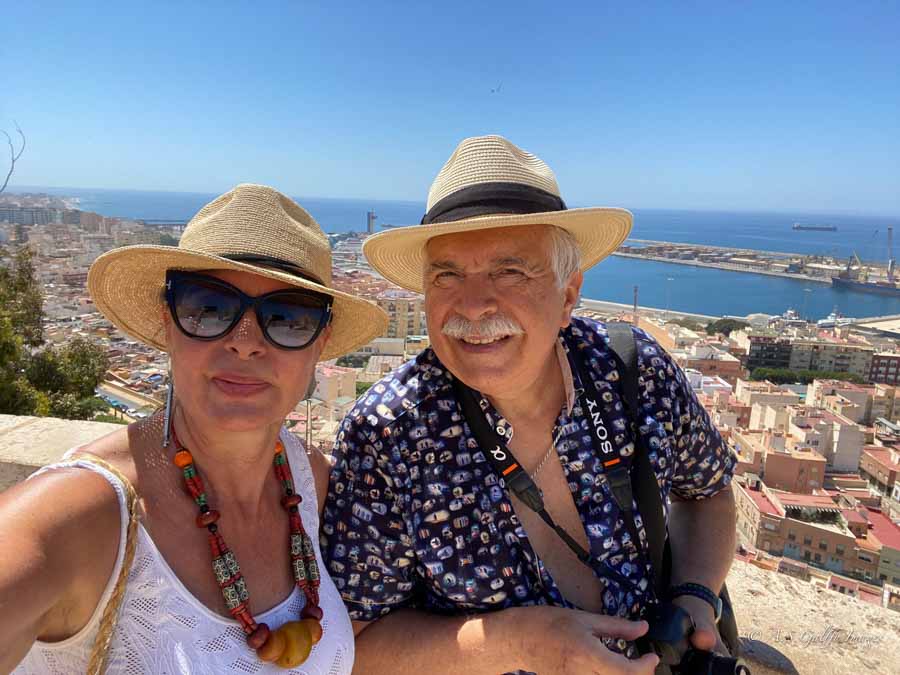 Winters are mild, with warm sunny days. The average temperature in December and January is 17ºC (63ºF), so you can still enjoy some beach activities. Also, because it's protected by the coastal mountain ranges, Malaga suffers from a lot less wind than other cities in Andalusia.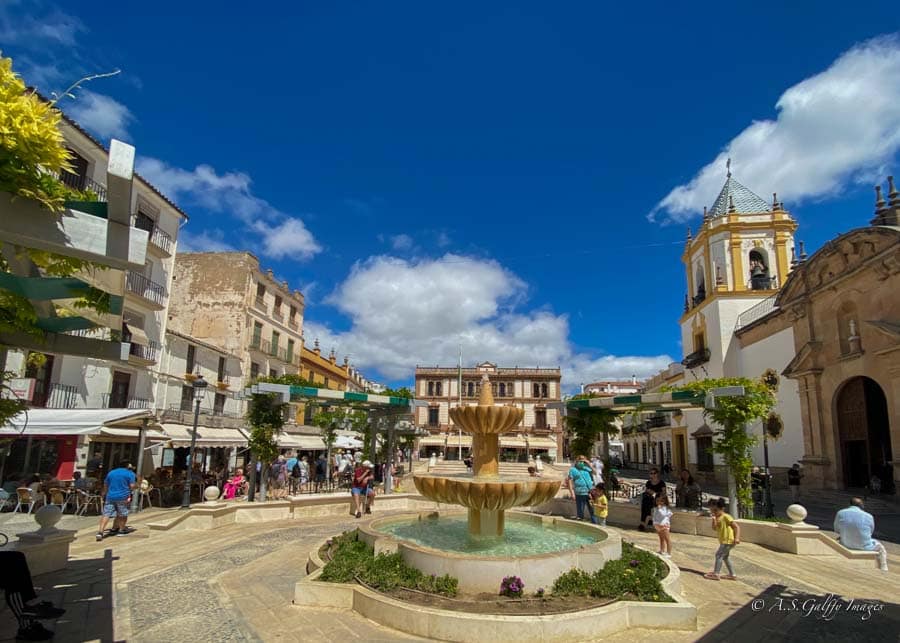 But perhaps the most important reason why Malaga makes a great base for taking day trips in the region is its close proximity to many exciting destinations.
BEST DAY TRIPS FROM MALAGA
After visiting Southern Spain multiple times over the years, I decided to put together a list of my favorite day trips from Malaga. So here they are:
[1] Day Trip to Ronda
Driving distance from Malaga: 101.2 km via A-357 and A-367 (1 hr 16 min)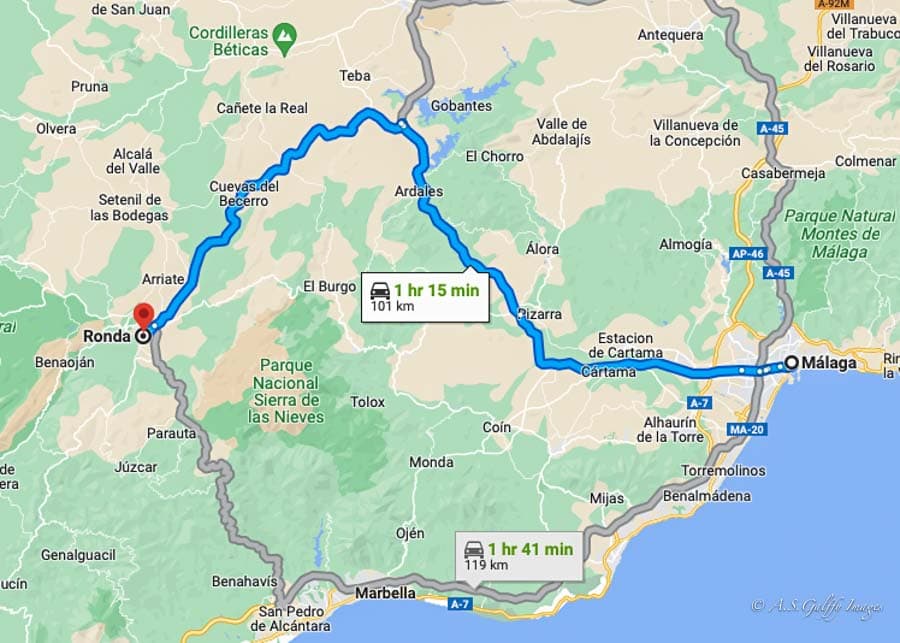 Ronda is one of the most ancient towns in Spain. A true gem that you shouldn't miss when visiting Andalusia. The road that takes you from Malaga to Ronda is itself gorgeous, passing through green valleys and climbing rugged mountains.
Ronda is the kind of town you'd picture when you think of rural Spain. It's a nice break from the city-scene of Malaga, but it has enough restaurants and shops to keep you busy if you prefer that.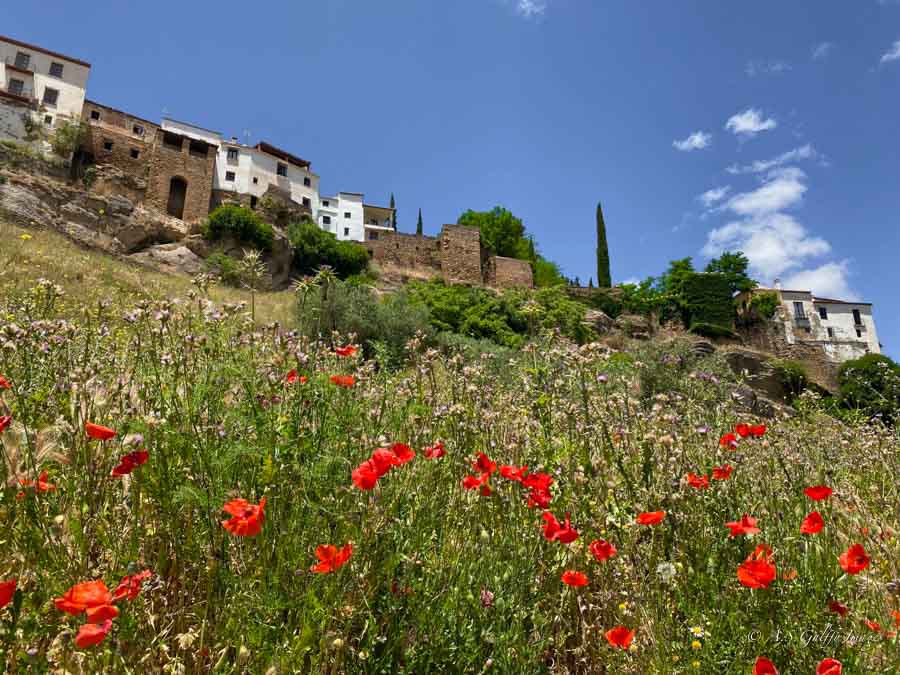 Things to See and Do on a Day Trip to Ronda
What makes this mountaintop town spectacular is the impressive El Tajo gorge that separates the old part of town from the new one. Punte Nuevo, the stone bridge spans the gorge, offers incredible views of the gorge and the countryside. Take time to admire the bridge from both sides. There are a few points from where you can take some amazing pictures of it. But to get the best views of Punte Nuevo you'll have to walk down the path that leads to the bottom of the gorge.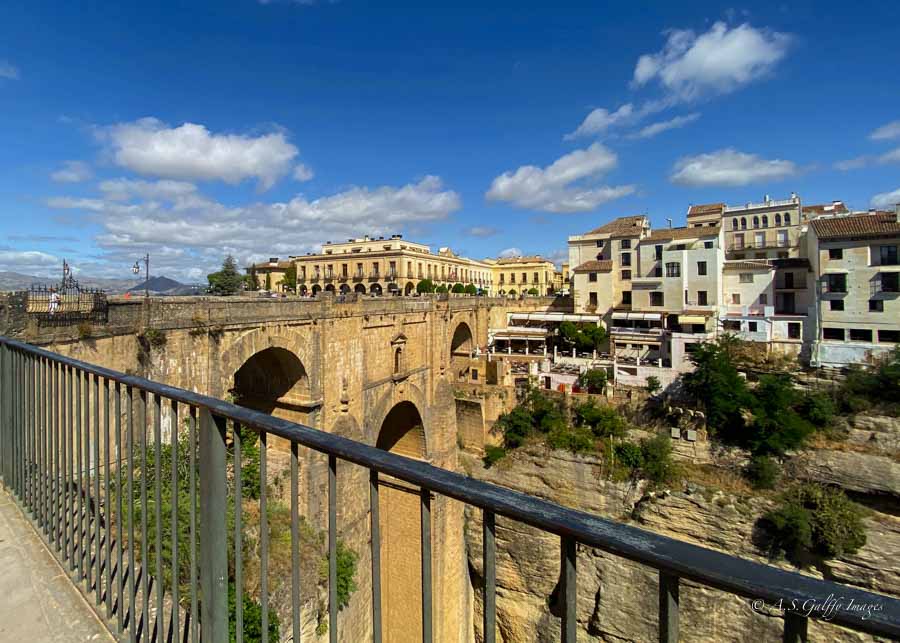 One of the most important attractions in Ronda are the Arab Baths (Baños Arabes), located just outside the old city, near the Arab Bridge. Considering the baths date back to the 12th and 13th centuries, they seem remarkably well preserved. The small historical complex features different rooms for hot bath, cold, etc.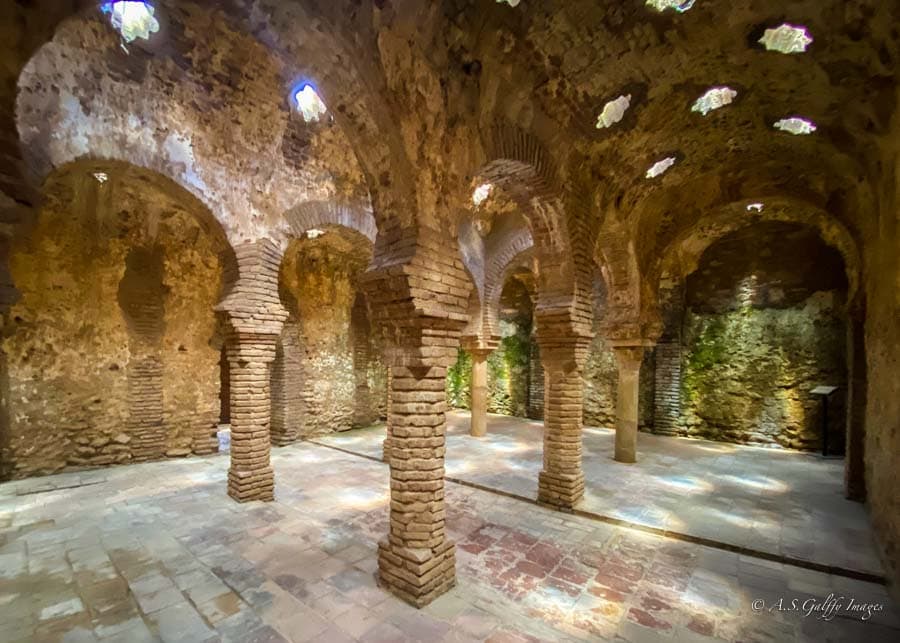 The access road to the baths is very narrow and has barely any parking. The best way to reach the baths is to walk down from the old town and then walk back up again.
Ronda is supposedly the birthplace of bullfighting, so right in the center of the old town in Plaza de Toros, you'll find Spain's oldest bullring. Constructed entirely of stone, the ring can hold up to 5000 people in its stands.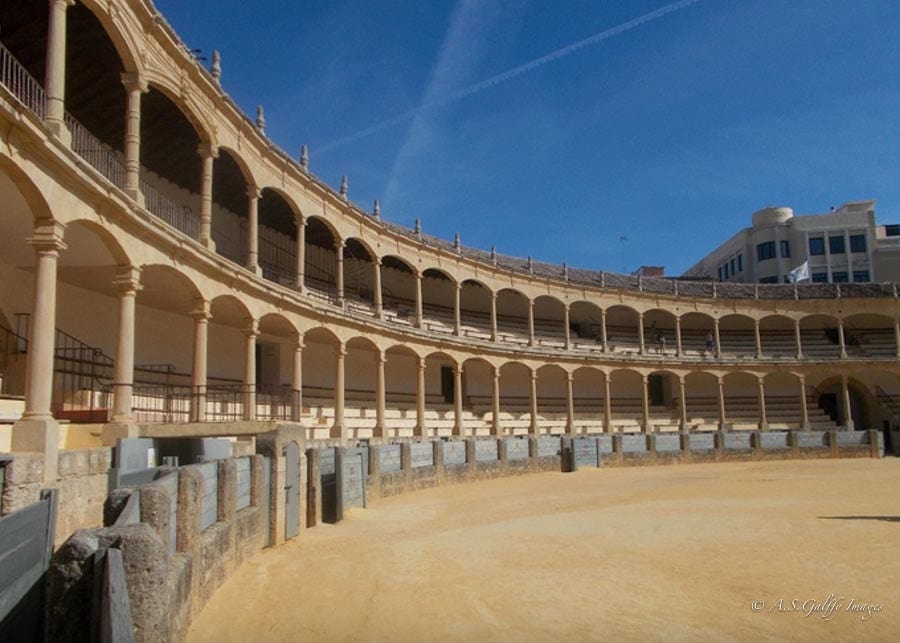 Other attractions not to miss are: the Alameda del Tajo, a beautiful 19th-century public park close to the Plaza de Toros; Jardines De Cuenca, some terrace gardens located right next to one of the cliff sides; Iglesia Santa María la Mayor, a church that was converted from a former Mosque, located in La Ciudad (the Old Moorish Town).
[2] Nerja Day Tour
Driving distance from Malaga: 56.0 km via A-7 (46 min)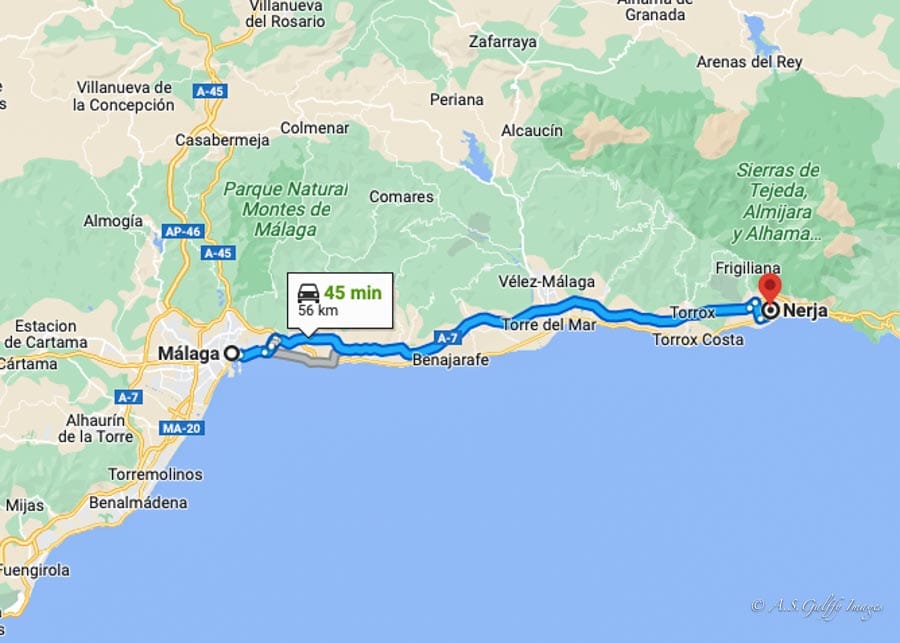 One of the easiest excursion to take on Costa del Sol is to the pituresque town of Nerja, located only 45 minutes away from Malaga. Once a sleepy fishing village Nerja has slowly grown into a resort town full of shops and authentic restaurants surrounded by mountains, sandy beaches, and cliffside coves.
What to See and Do on a Day Trip to Nerja
Discovered in 1959 by a group of local boys, the Nerja Caves are the main attraction in the area. These massive underground caverns were first used by early civilizations and Neanderthals until the Bronze Age, so they hold as many hidden treasures.  The caves are also famous for housing the largest column in the world, at 32 meters high!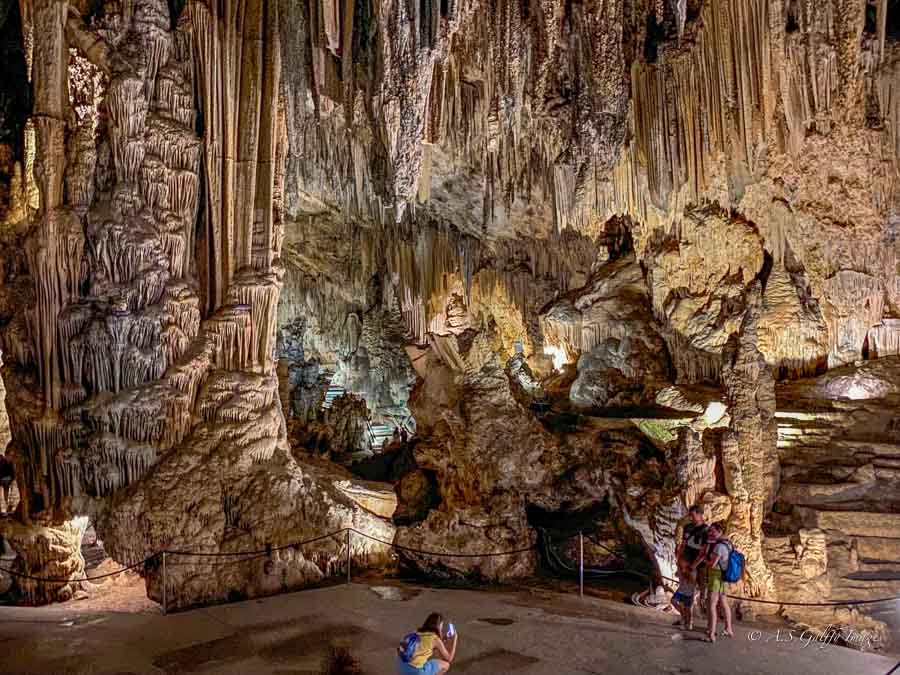 After visiting the caves, head for the beautiful old town Nerja. Right in the middle of the town, stretching towards the sea shore is a beautiful sea promenade that ends at a beautiful terrace called The Balcony of Europe. The terrace hangs atop a high cliff giving it the best views in town.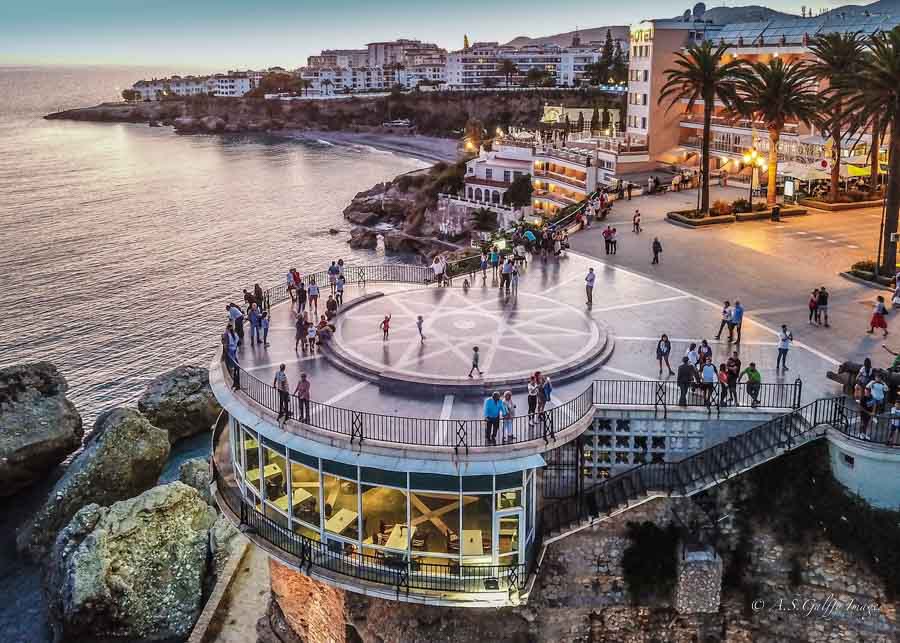 If you come for a day trip to Nerja, make sure to spend some time on the beach. Nerja is one of Andalusia's most popular beach towns and for a good reason. There are many beautiful beaches around, but the one that we liked the most was Calahonda Beach.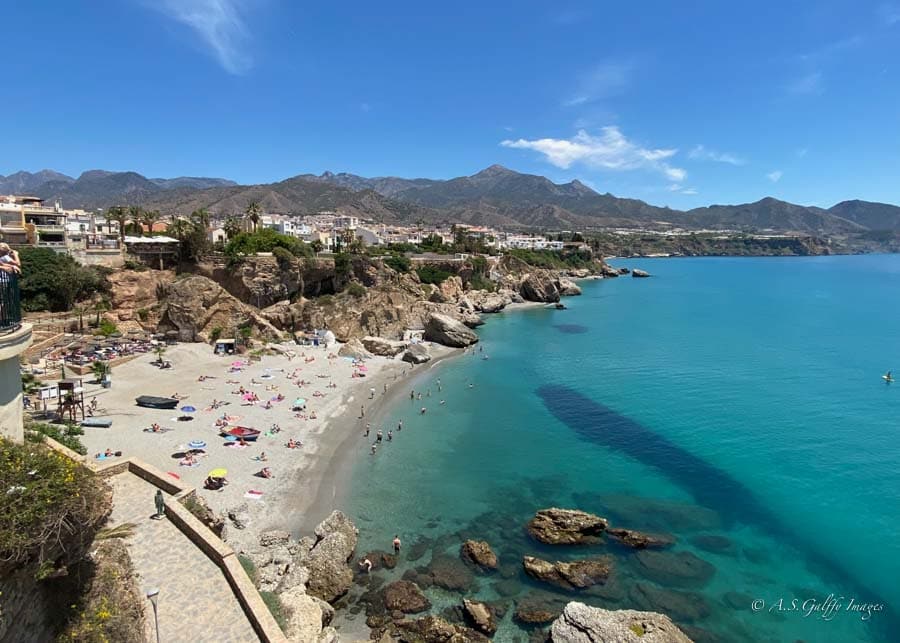 Before you return to Malaga, stroll through the narrow streets of the old town lined with fancy boutique and delicious ice cream parlors.
[3] Caminito del Rey Day Tour
Driving distance from Malaga: 59.6 km via A-357 (49 min)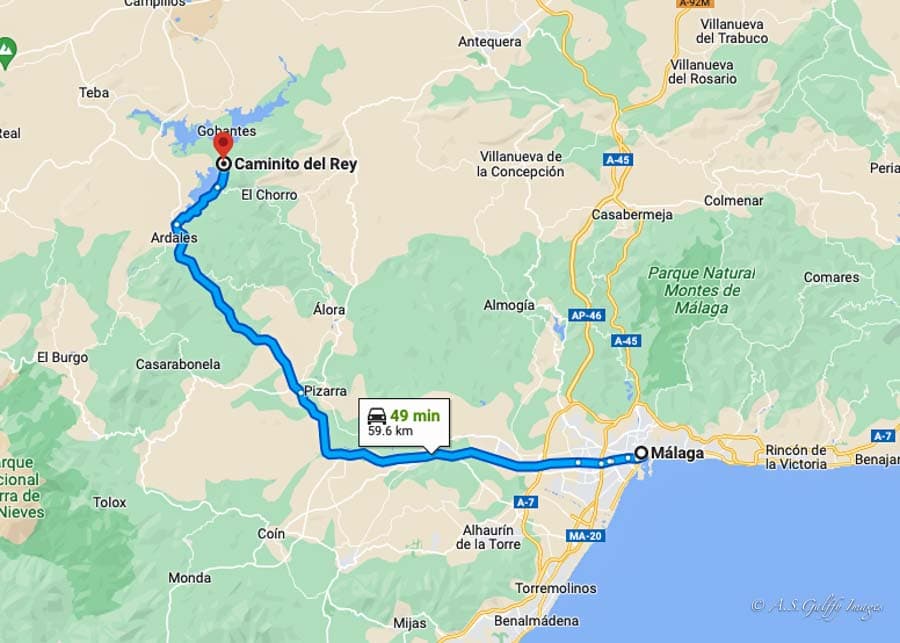 In case you never heard about it, Caminito del Rey is Spain's most scenic mountain road. The path which takes you through Tajo de las Palomas canyon, swirls around the vertical cliffs of the Gaitanejo gorge making the hike kind of scary.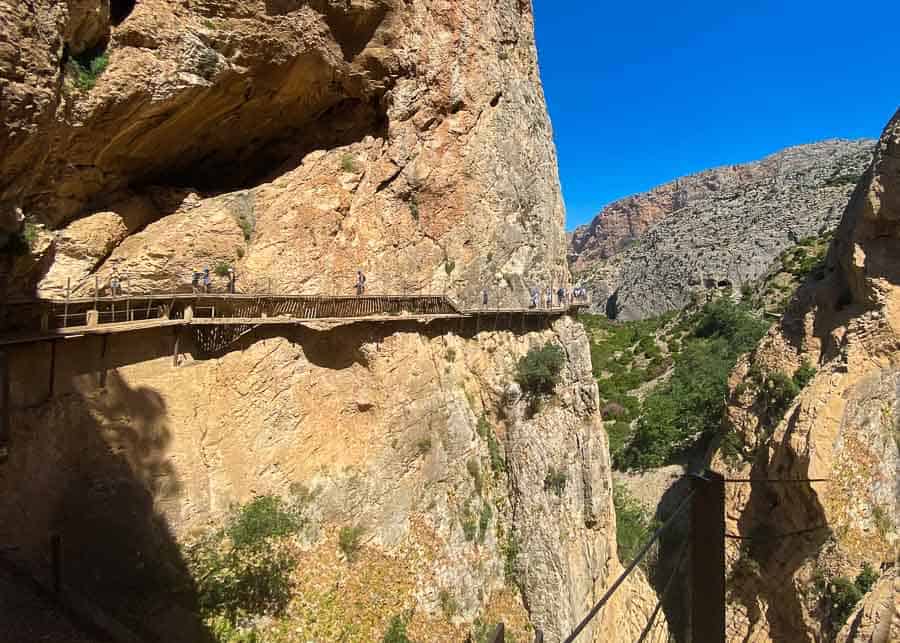 What to See and Do in Caminito del Rey
Caminito del Rey is undoubtedly the most popular day trips from Malaga for adventure seekers. But the 8 km long Caminito del Rey is not for the faint of heart. The hike itself is not difficult, but it may be a little spine-chilling. Especially if you have vertigo or acrophobia (fear of heights)! The narrow pathway hangs above a 100 meter-deep ravine, twisting and turning around the steep cliffs.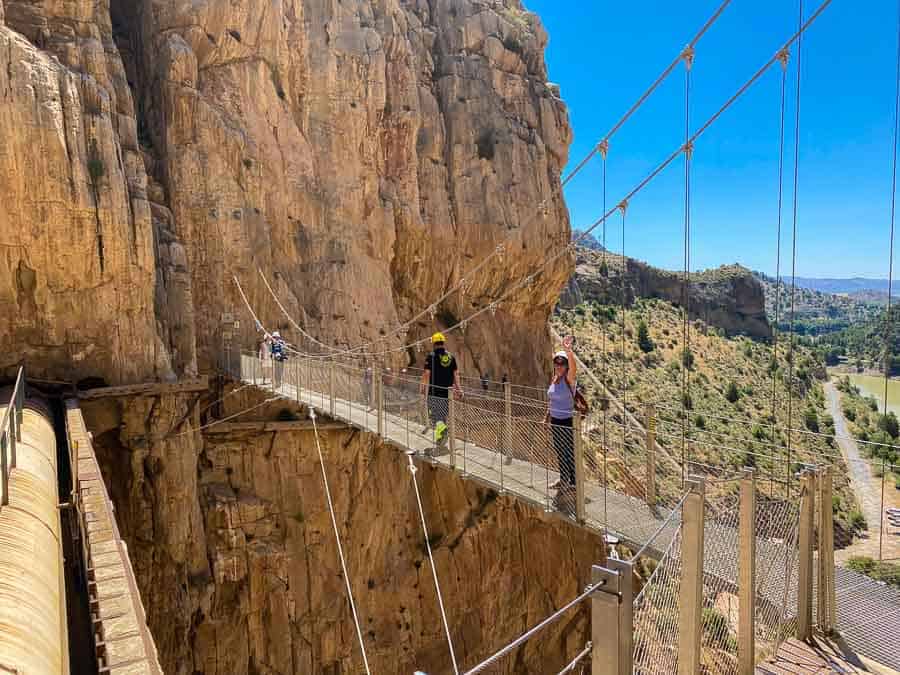 To go from one side of the canyon to the other you'll have to cross a suspension bridge. Even though the bridge is very safe, it's still very intimidating to see that dreadful abyss under your feet! But if you can overcome the fears, you will be rewarded with spectacular views of the gorge and the entire valley.
[4] Day Trip to Marbella
Driving distance from Malaga: 59.5 km) via AP-7 (45 min)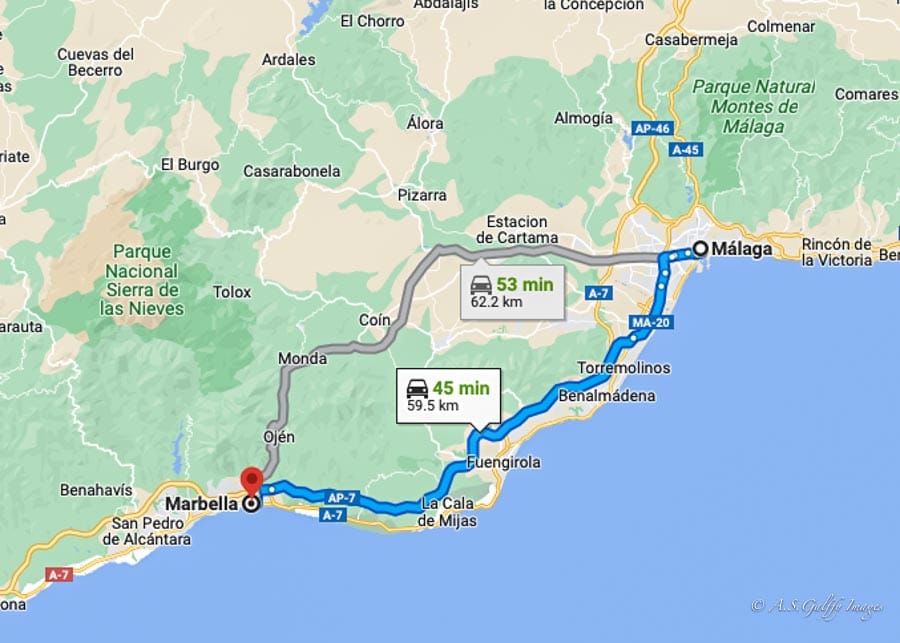 Marbella is one of Spain's most popular summer destinations. Famous for its soft sandy beaches, prestigious night clubs, luxurious villas, and upscale golf courses, Marbella makes a great day trip from Malaga.
What to See and Do in Marbella
You should start your day exploring the Marbella's charming old town. Stroll through the streets while admiring the whitewashed buildings and cobblestone streets. Search for a cafe to enjoy a cocktail, or shop for Andalucian-style dresses in one of the many boutiques.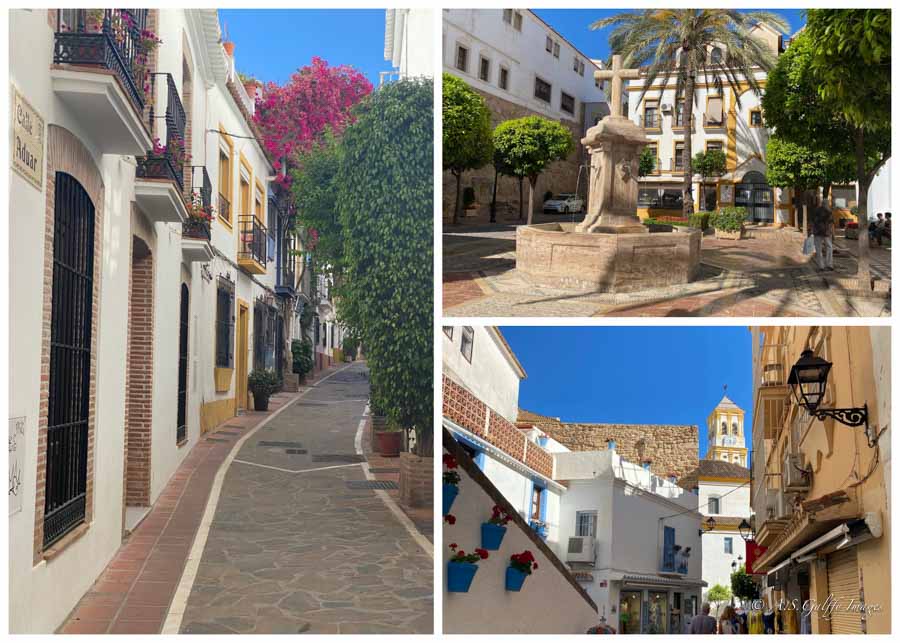 In the afternoon head for the beach. Playa Alicante to the east side of Marbella is one of the most popular ones. This beach is great for families as it has calm and shallow shallow waters are ideal for children. If you want something a little more upscale, stop at the Guadalmina Beach Resort which also has a pool and bar/restaurant on the beach.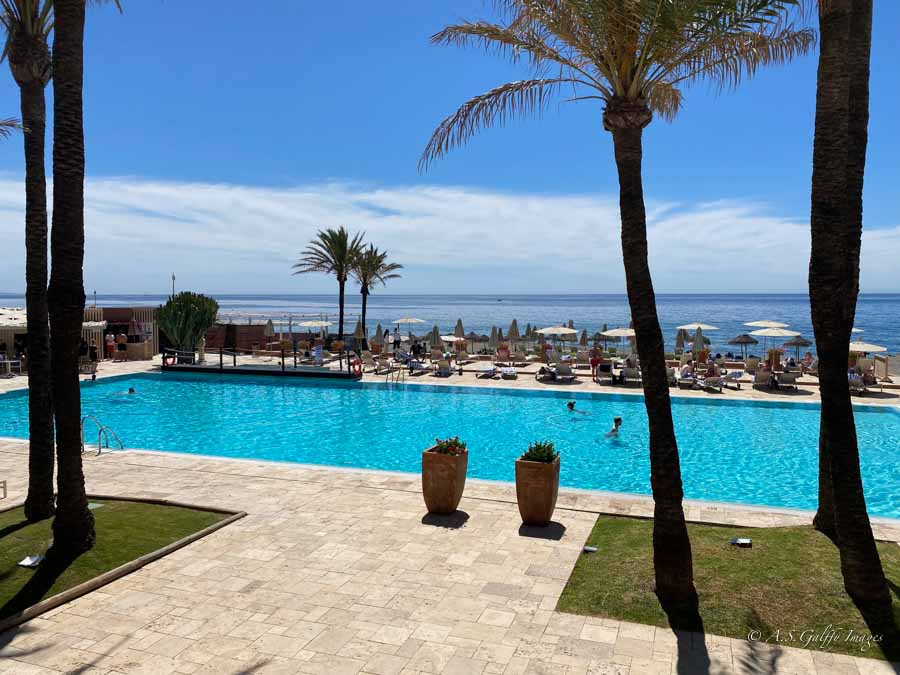 [5] Gibraltar Day Trip From Malaga
Driving distance from Malaga: 134.5 km via AP-7 (1 hr 32 min)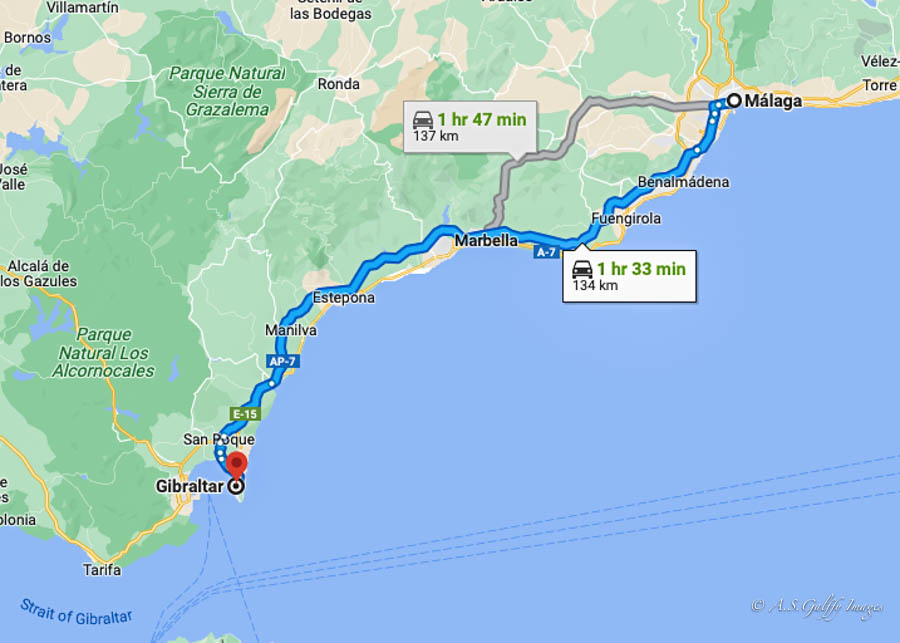 Located at the southern tip of the Iberian Peninsula, Gibraltar is one of the most sought after destinations for those visiting Costa del Sol. Whether you choose to spend a few days here, or visit it as a day trip from Malaga, you'll find plenty of things to do in Gibraltar.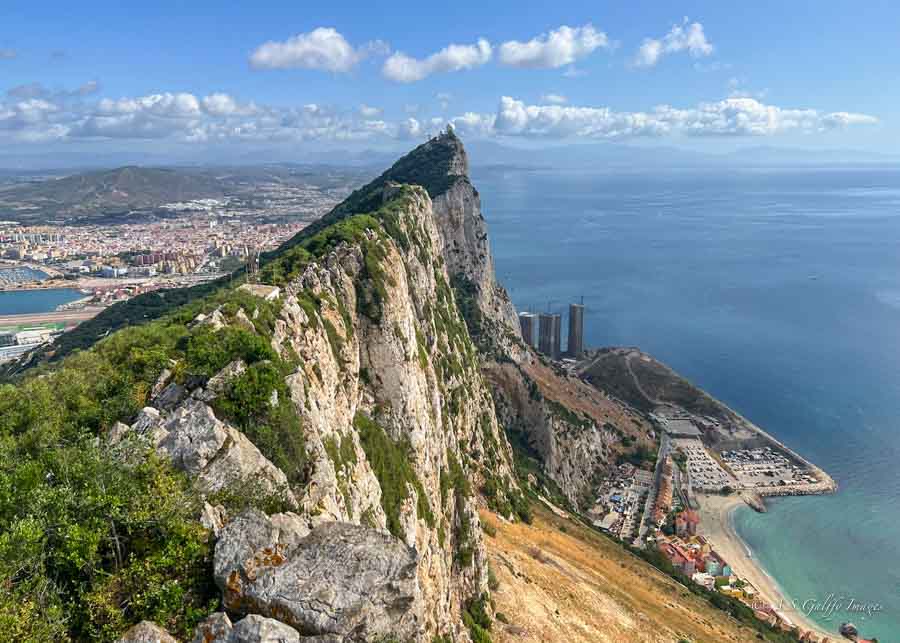 What to See and Do in Gibraltar
The city's most important attractions are concentrated around the Rock of Gibraltar, which is UNESCO World Heritage Site. The Rock is home to an amazing nature reserve where you'll be able to enjoy the Macaques, a population of monkeys specific to Gibraltar, visit the St. Michael's Cave, the Great Siege Tunnels and the Moorish Castle, and go across Windsor Suspension Bridge.
If time allows, before returning to Malaga you should close your trip with a stroll through Gibraltar's Main Street. But if you don't have time for it, don't worry. I personally didn't find it very impressive so I don't think you'll loose much if you skip it. 
[6] Trip to Priego de Córdoba
About an hour away from Córdoba, in the heart of the Sierra Subbetica region, lies one of Andalusia's most beautiful towns. Priego de Cordoba wasn't initially on our list of excursions from Malaga, but we decided to stop here on the way to Córdoba. And did not regret it.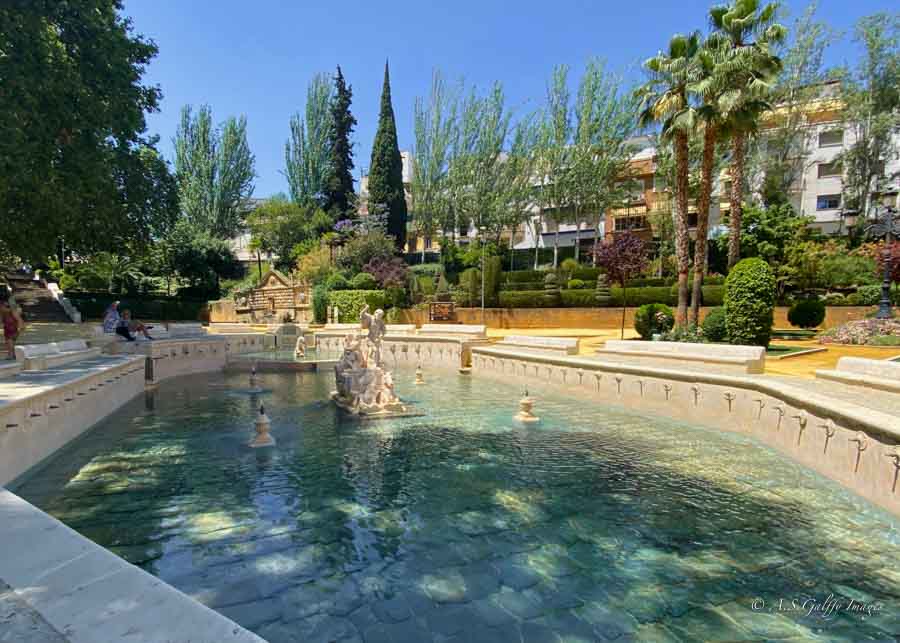 What to See and Do in Priego de Córdoba
Priego De Córdoba may not be as popular as other cities in Spain, but you will be surprised by some of the unique things you can do here.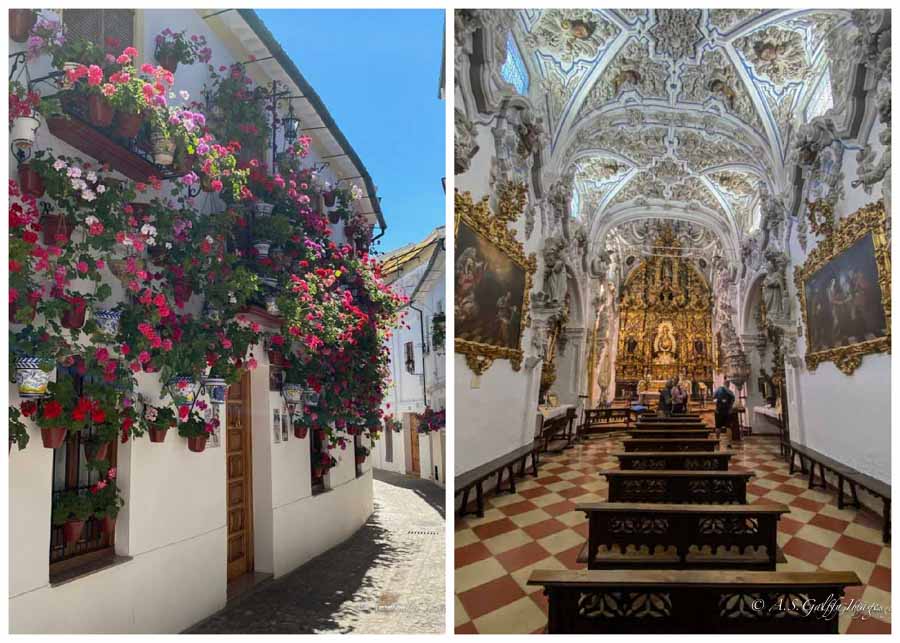 Some of the attractions not to miss are: Castillo de Priego, an ancient Moorish fortress that was reformed in the 13th and 14th centuries; Iglesia de San Francisco, a Baroque masterpiece; Barrio de la Villa, a gorgeous maze of stunning white washed streets adorned with Geraniums on every wall.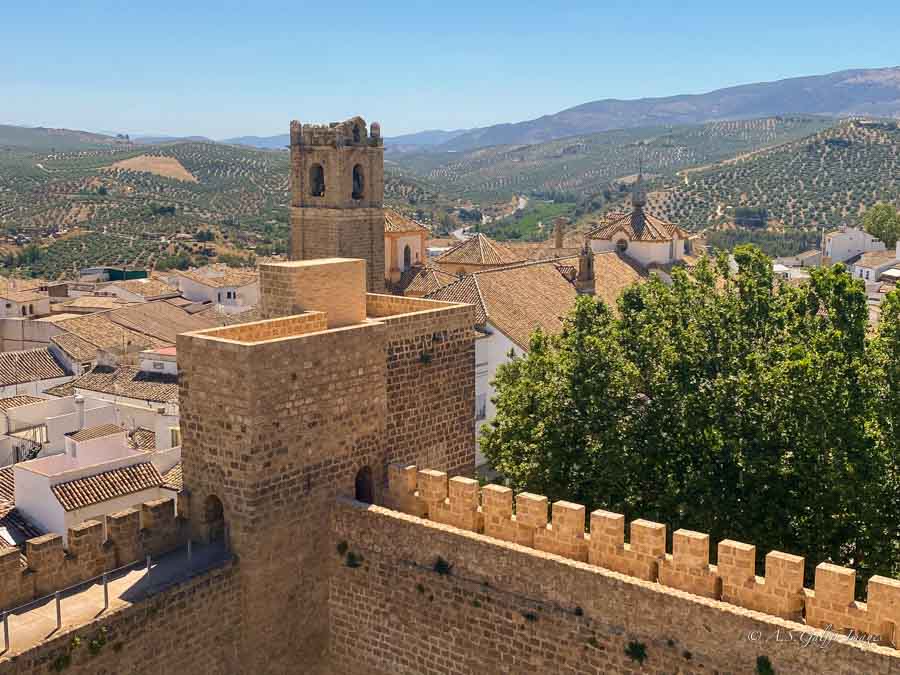 Surrounded by ancient olive groves, Priego de Córdoba is a prosperous olive-farming town. Therefore, one of the things you can do here is oil tasting.
During our trip we visited a formal room where we got to taste and evaluate the local olive oil. Professional tasters taught us how to determine which of the freshly pressed oils from that region are worthy of the designation D. O. Priego de Córdoba.
[7] Córdoba Day Trip from Malaga
Driving distance from Malaga: 163.4 km via A-45 (1 hr 46 min)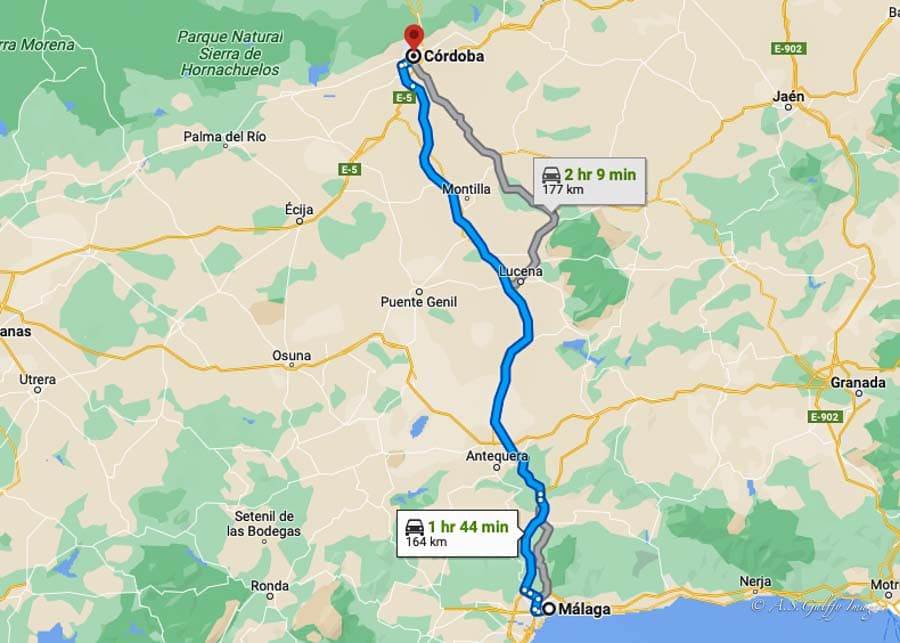 Although not far from Malaga, Córdoba is sometimes overlooked as a day trip destination in favor of cities like Granada or Seville. But make no mistake, Córdoba is one of Andalucia's most fascinating cities with a rich cultural and historical heritage.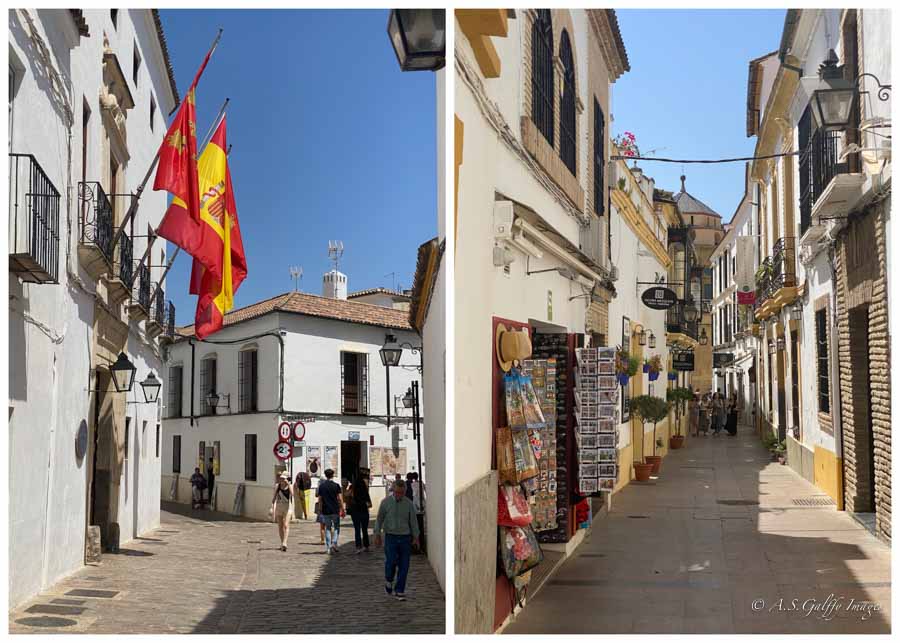 What to See and Do on a Day Trip to Cordoba
The Mosque-Cathedral of Córdoba (also known as the Mezquita) is undoubtedly the city's most prominent landmark. It features a 16th-century cathedral built in the middle of a 10th-century mosque. This is one of the oldest structures still standing from the time Muslims ruled the Iberian Peninsula.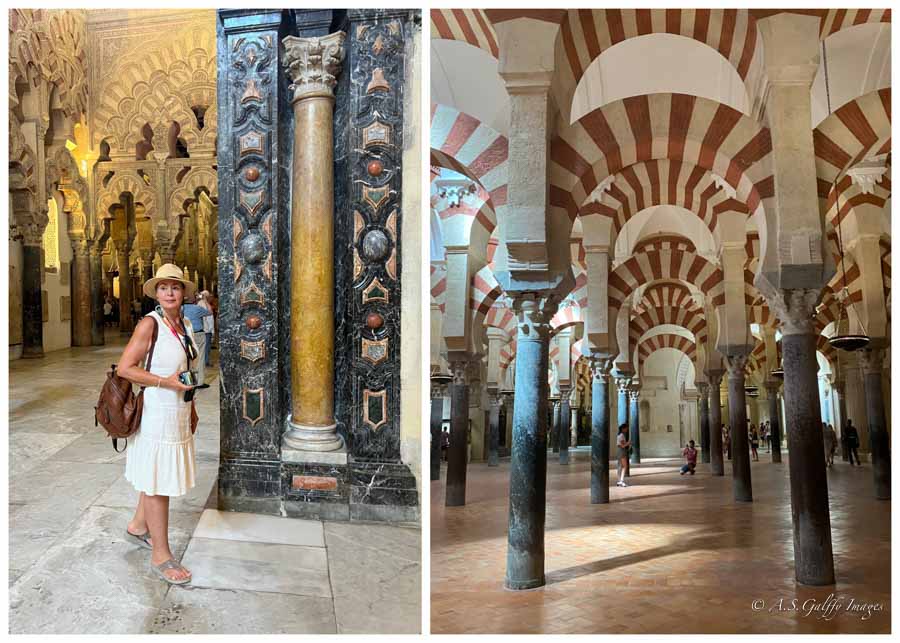 After visiting the Mezquita you can climb the next-door 54 meter high Bell Tower to enjoy the beautiful panoramas and a bird's-eye view of Cordoba. Then stroll through the Jewish Quarter which is home to many historic monuments.
Don't miss the Roman Temple which sits on a hill above the historic center. Just steps from the Roman Temple you'll come across Plaza de la Corredera, one of Córdoba's most iconic squares.
In the afternoon head south to Cordoba's Alcazar de los Reyes Cristianos (the Castle of Christian Kings) by the river. The alcazar served as the residence for the Spanish Catholic kings and was once the residence of Queen Isabella and King Ferdinand.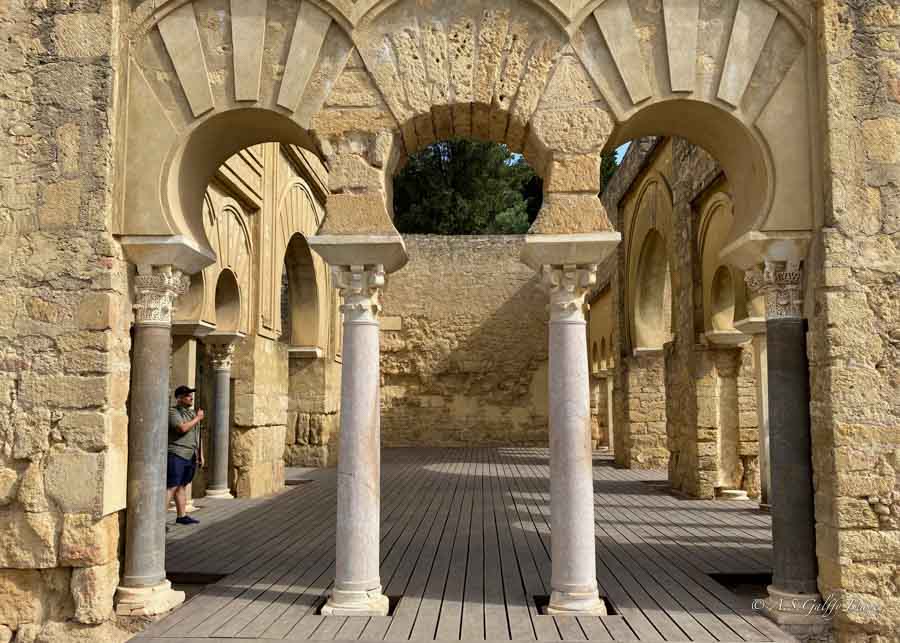 In the outskirts of Córdoba you'll find another important landmark: the ruins of Medina Azahara. Although what you see today represents only about 10 percent of the original, it still gives you an idea of the original layout of this magnificent construction.
[8] Seville Day Tour from Malaga
Driving distance from Malaga: 210.8 km via A-92 (2 hr 20 min)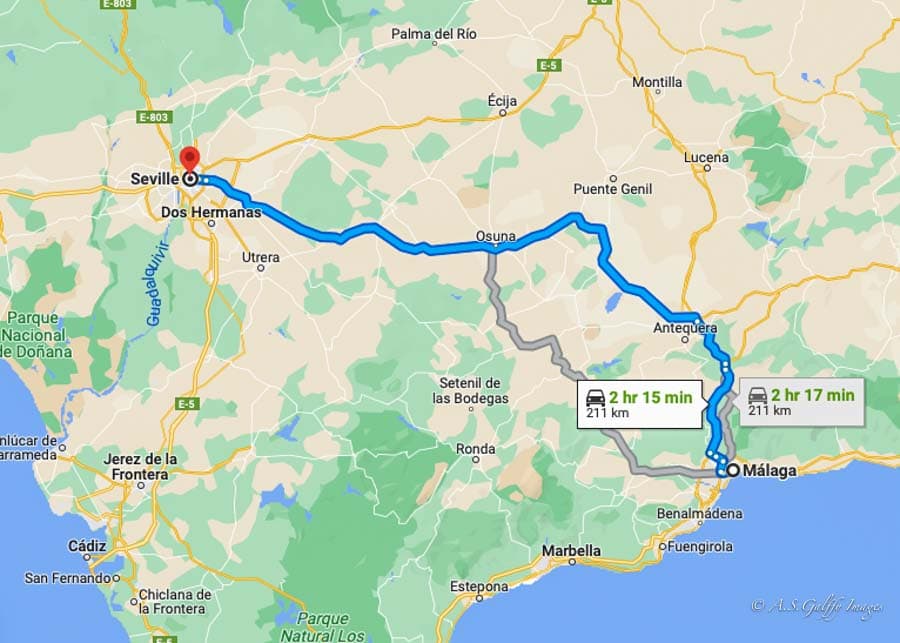 Along with Córdoba and Granada, Seville is one of the three most famous cities in Andalucia. Seville is often recognized as a hotspot for flamenco dancing, tapas and sangria. But city's rich culture, history and architecture are in fact the real reasons why most people visit it. 
What to See and Do on a Day Trip to Seville
Seville is one of those cities that seduces you right from the start. Intoxicating aromas of orange blossoms, winding medieval lanes, Moorish palaces and baroque churches are just a few of the cities attractions. 
But perhaps the most famous attraction in town is the Cathedral of Seville and its soaring La Giralda. The awe-inspiring cathedral is the largest Gothic church ever built, measuring 42 meters in height and covering an area of 11,520 square meters. It's so big that you can fit a soccer field in it. Take your time to explore it. There are in all 80 side chapels in the cathedral, each tall enough to contain an ordinary church.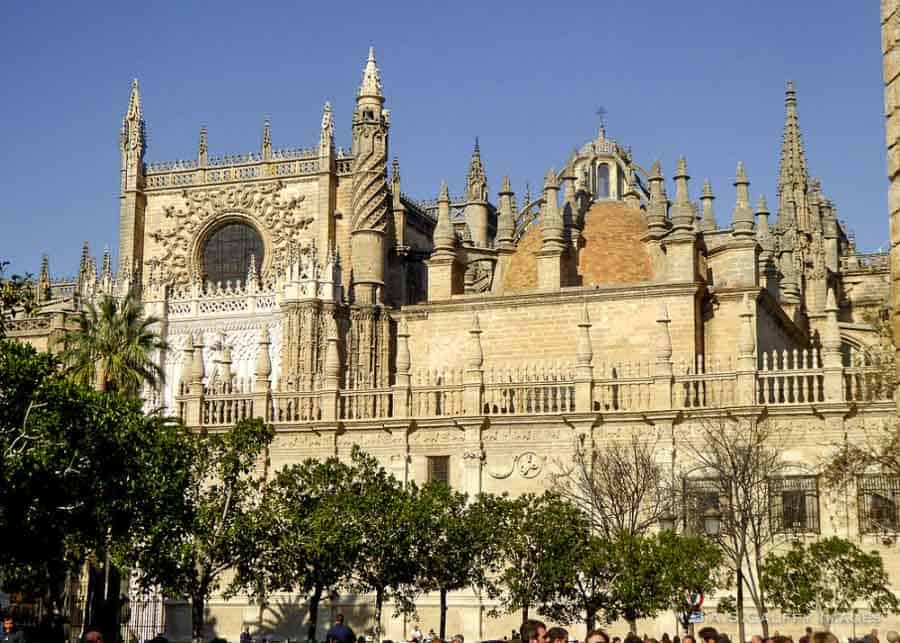 After visiting the cathedral, visit the Medieval Jewish Quarter of Seville, a tangle of twisty alleyways and tiny squares. This is the perfect place to wander around and and enjoy the courtyards framed by orange trees.
Uncover the story of Real Alcázar palace, then take a stroll through the gardens where the air is filled with the scent of jasmine. Then walk through the streets of Barrio Santa Cruz where you'll discover the local flavor of Seville's tapas bars, fancy boutiques and beautiful plazas.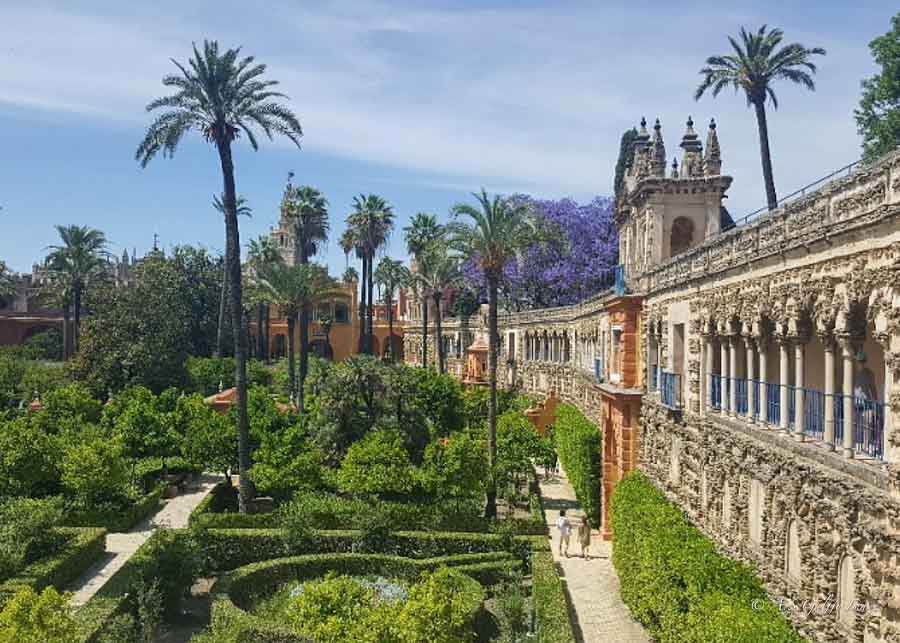 In the afternoon visit Plaza de España, a lavish mix of Art Déco and Mudéjar designs. Row a boat along the canal that crosses the plaza and take a selfie under one of the romantic bridges. Or you can visit Plaza de Toros de la Real Maestranza de Caballería, the oldest bullring in Spain.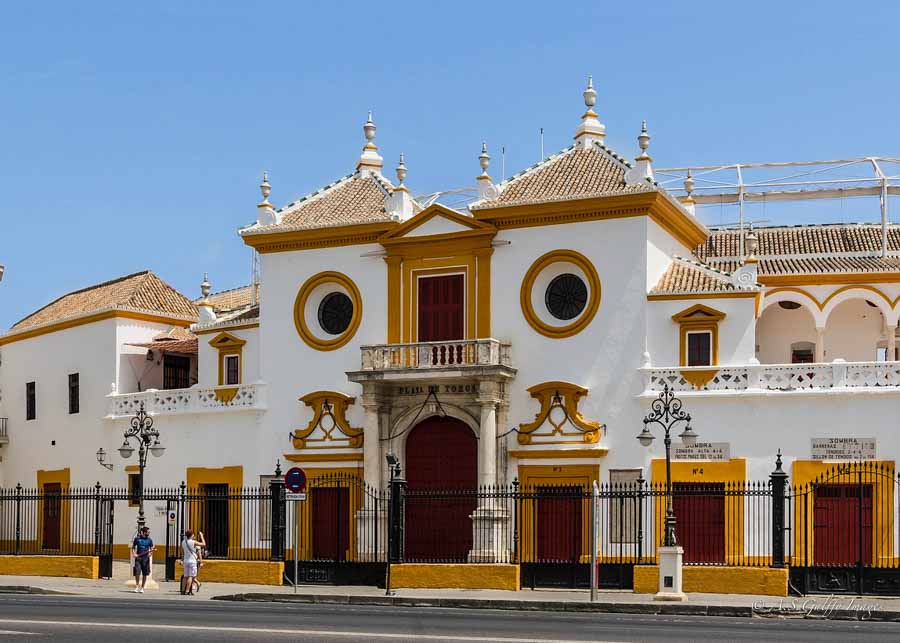 There is a lot to see and do in Seville, so you won't have time to see everything on this short day trip from Malaga. But you can always return and spend a few days here, which I strongly recommend.
[9] Day Trip to Granada
Driving distance from Malaga: 131.5 km via A-92 (1 hr 29 min)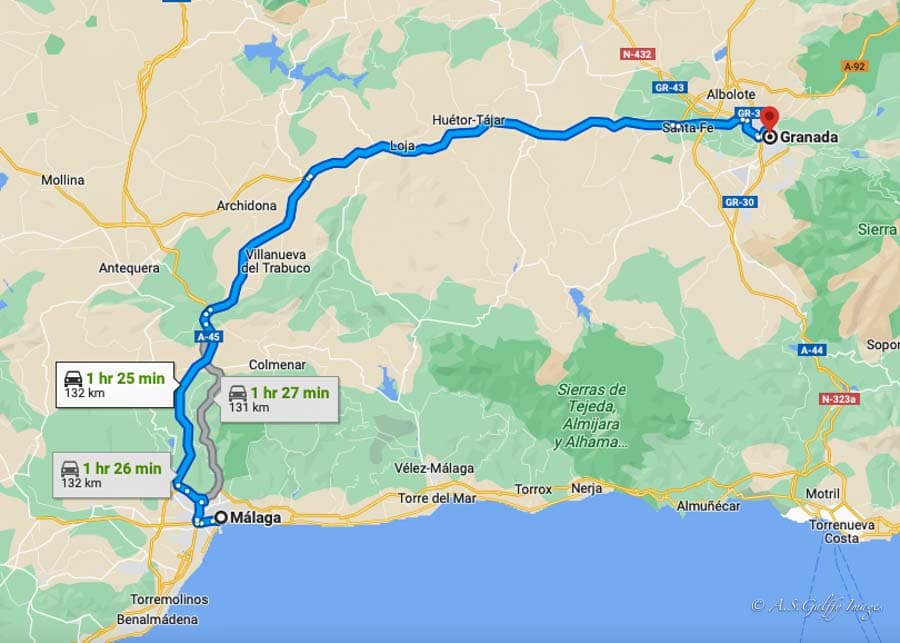 Granada is famous for its scenic landscape, Spanish charm and historical sites. The city sits right in the heart of Andalusia which was for centuries under the rule of the Moors. Not surprisingly, Granada is home to the most stunning architectural relics from the Moorish era. 
What to See and Do on a Day Trip to Granada
Granada's biggest attraction is Alhambra, a palace-fortress complex built by Muhammad I Ibn al-Ahmar, the first emir of the Emirate of Granada. The oldest part of Alhambra – Alcazaba – dates back to the 13th century when it acted as a military citadel.
At the heart of Alhambra is the Palacios Nazaries, a masterpiece of Islamic architecture.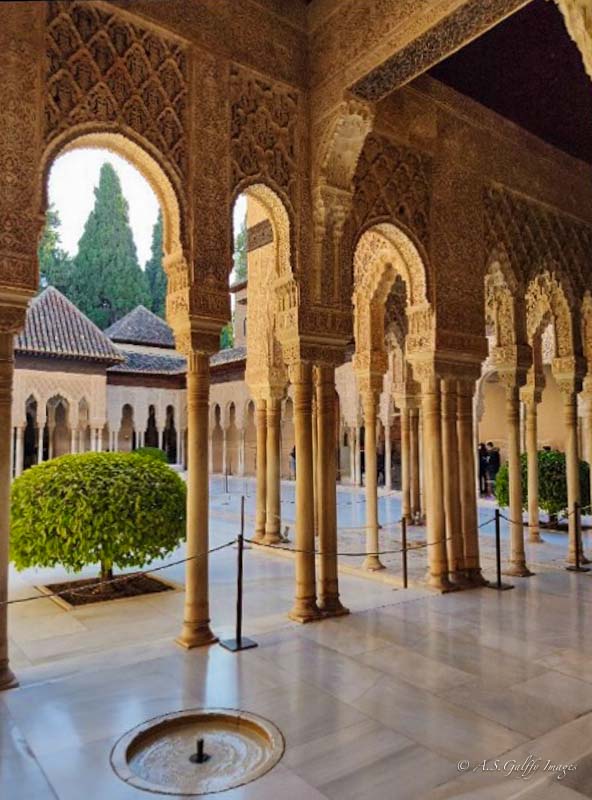 Also inside the Alhambra you can visit the Palace of Charles V, a magnificent Renaissance building with an impressive courtyard lined with colonnades.
Granada's social life revolves around Plaza Bib-Rambla. This is the perfect place to head if you're looking for something to eat or drink. The square is surrounded by fine 19th century buildings and has a lovely fountain at its center.
After visiting Plaza Bib-Rambla head to the San Jeronimo Monastery, the first Catholic abbey to be established in the city in 1496.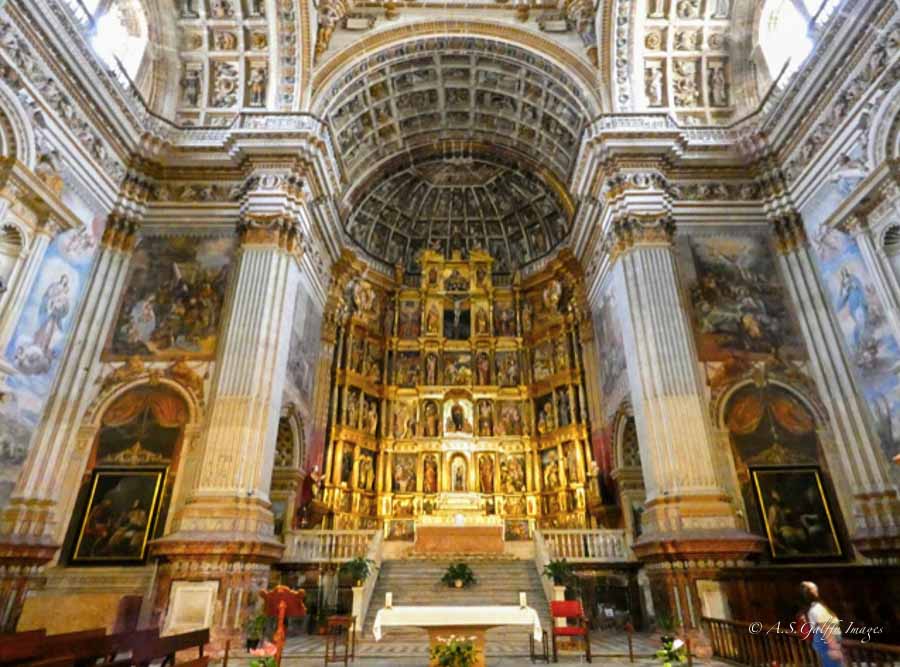 At the heart of the old town lies another imposing religious edifice, Granada Cathedral, a Roman-Catholic church that was built between 1523 and 1704 on the site of the Great Mosque.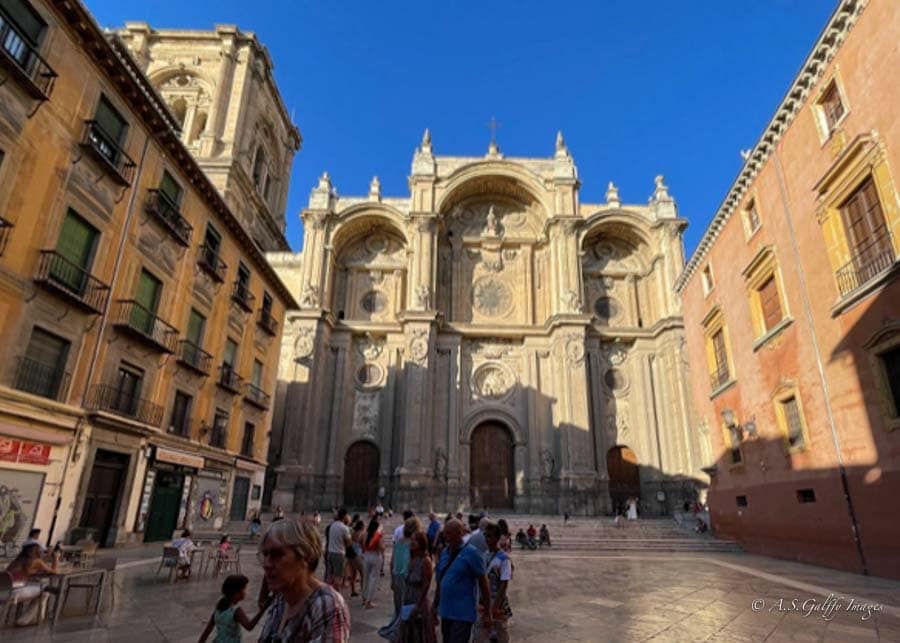 And if you like visiting old churches, don't miss the opulent and awe-inspiring Basilica San Juan de Dios.
Before returning to Malaga, end your trip at the Mirador de San Nicolas from where you can enjoy marvelous views of both Alhambra and the Sierra Nevada mountain range.
[10] Day Trip to Almeria
Distance from Malaga: 199.9 km via A-7 (2 hr 9 min)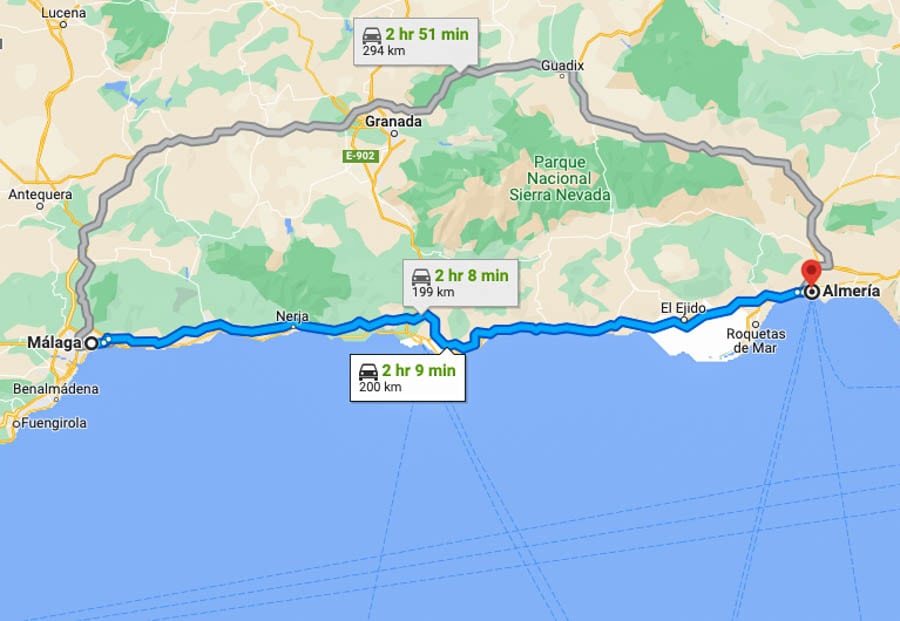 Almería offers everything you could want in a day trip, including impressive historical monuments, churches, beaches and fantastic tapas restaurants. 
What to See on a Day Trip to Almeria
Almeria's most impressive landmark is La Alcazaba, a magnificent fort-palace complex built by the Moors in the 10th century. The mastermind behind Almeria's Alcazaba was the wealthy and powerful caliph Abd-ar-Rahman III who also built Medina Azahara, in the outskirts of Cordoba.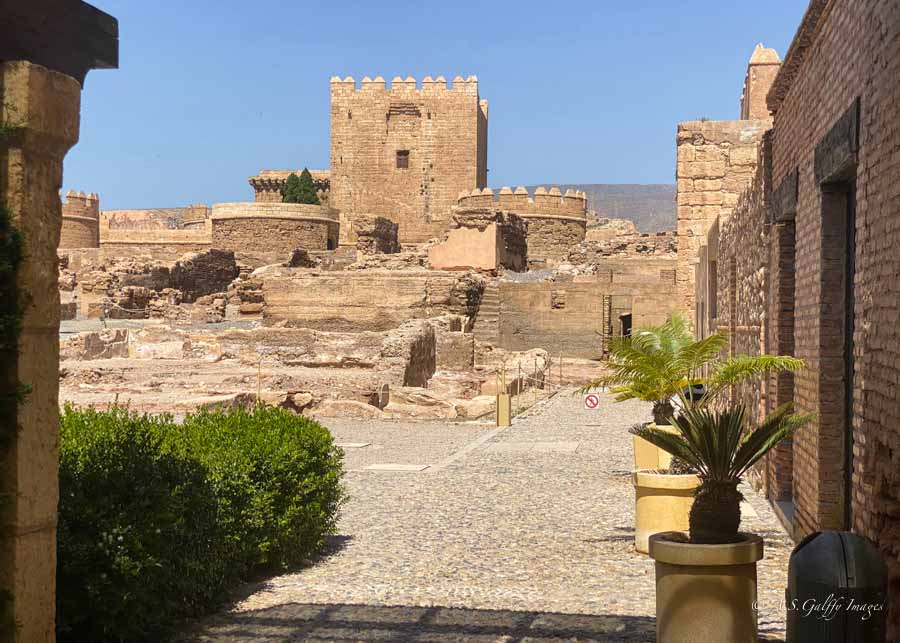 Just a short distance from the Alcazaba is the Cathedral of Almeria. This powerful-looking cathedral dating back to the mid-16th century was built to replace another church that crumbled in an earthquake.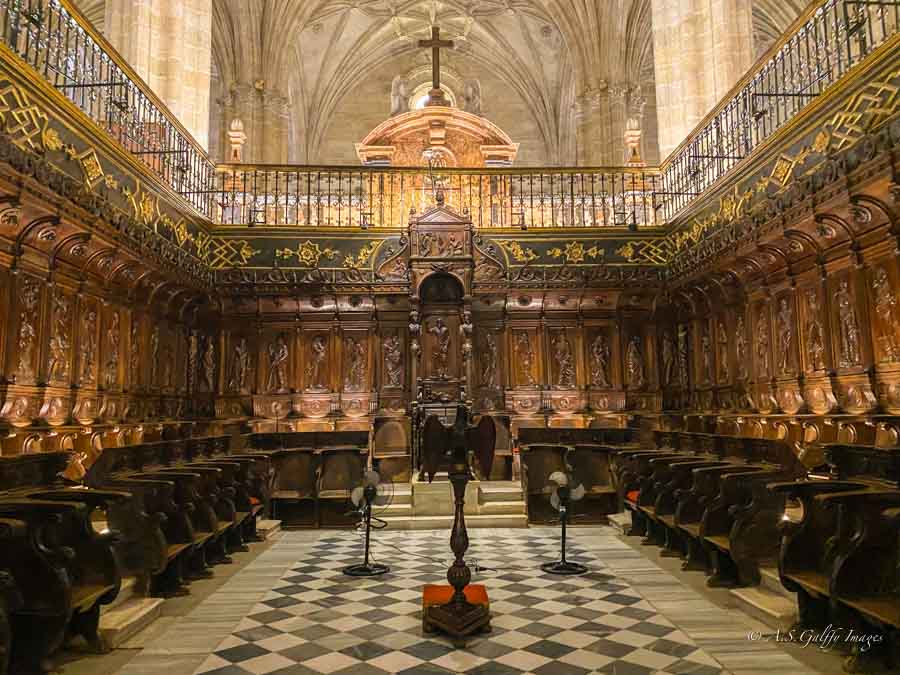 One point of interest not to miss in Almeria is Cerro San Cristobal, located on the hilltop opposite the Alcazaba. Here you'll find the ruins of an 11th century fortress built during the time of King Jairán. There are seven fortification still standing today: three square Muslim towers and four semicircular Christian towers.
At the highest point of Cerro San Cristobal you'll see the Sagrado Corazón de Jesús monument. This impressive statue of Jesus-Christ (Sacred Heart) overlooking the city of Almeria was erected in the 1930s.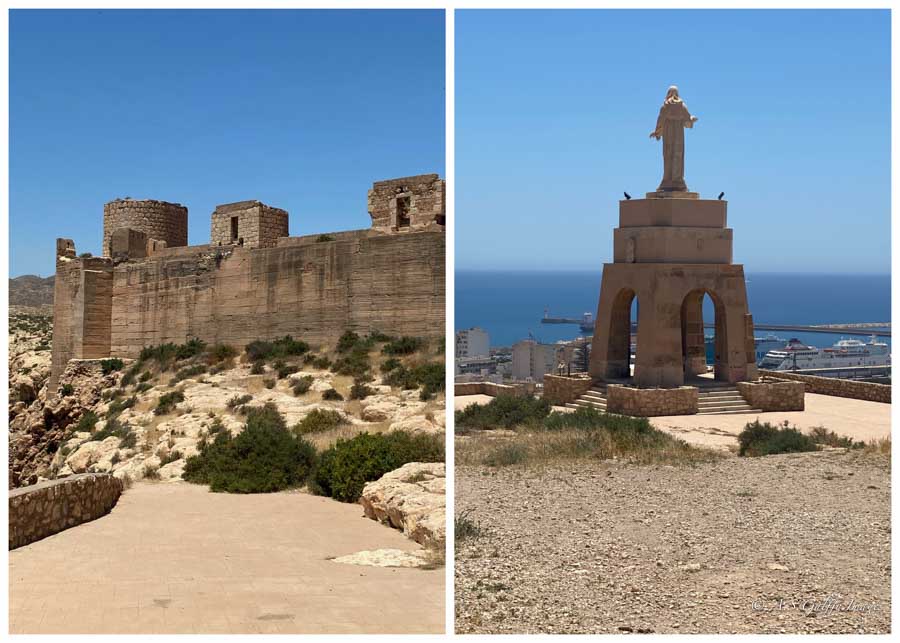 How to Get Around When Taking Day Trips From Malaga
The best way to travel around the region is by definitely by car. Not only you'll have more flexibility, but you'll also be able to take some off the beaten path trips around Malaga. However, if you don't want to drive on your vacation, many of of these destinations can be reached by train or by bus.
You also have the option of booking day tours from Malaga which will take you to many of these wonderful destinations in Andalusia and Costa del Sol. From private or small group tours, to big bus excursions, there is something for every budget.