Your home is the place where you should feel best. It's where you return to after a long and busy day at work, where you can escape to, relax and feel at peace. Even when you've been on a weekend away or on one of our solo holidays, coming back home should feel great and be something to look forward to. Does your home have that positive effect on you? Or does it feel like it drains your energy? If you want to find out how to transform your home into a space where you can relax and recharge your batteries, keep reading.
Turn your home into an oasis with these 6 tips:
Here are our 6 top tips to make your home feel like a welcoming, calm place that boosts your mood and enables you to escape the hectic world outside:
1. Avoid clutter to de-stress
Clutter is one of the most common problems in modern households. However, that doesn't make it any less of a nuisance. Having too much stuff lying around can seem like a mild inconvenience at first glance, but the truth is that it can have a detrimental effect on your mental well-being because it creates unconscious chaos. Some go as far as saying that this is a reflection of your mental state.
To keep your home clutter free, it is important to change your shopping habits. It's easy to overspend and overbuy nowadays. You don't need a home full of things you very rarely or never use. Yet they take up space all the same and keep the items you really need out of your immediate reach. Donate or recycle items you no longer use, even if you find it challenging to let go. Just remember that is just a momentary feeling. If you haven't worn a piece of clothing for years, you don't need it, and there is little chance you will wear it or even remember it in the future. The moment you let go of the things you don't need, you are taking a massive step towards easing your mental tension, aside from the fact that your home will feel roomier and more relaxing.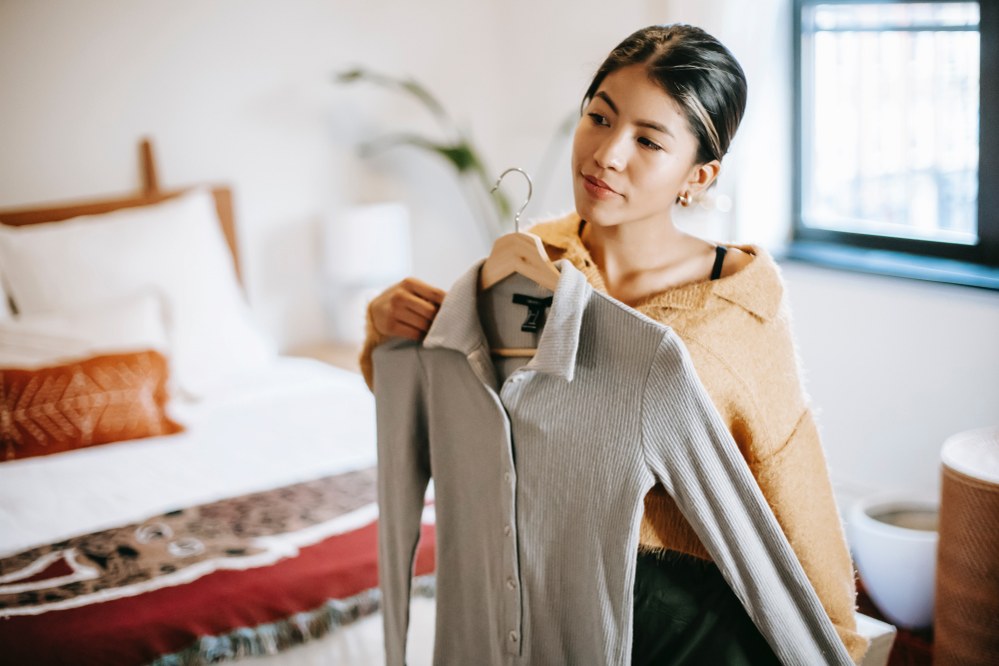 2. Organise your stuff
Just remember the last time you were looking for your keys amongst the chaos in the rush to leave home? The anxiety mixed with the frustration before you even left the house to go to work is not the best way to start your day.
So, let's get organised: Invest in solutions that can help you, such as a key organiser, stackable boxes, attractive baskets, and practical drawers. By decluttering and organising your home and getting rid of suffocating spaces that feel cramped, you are – literally speaking – creating breathing space for your body and soul.
3. Use the power of plants
We all know that spending time outdoors, surrounded by nature has a beneficial effect on your physical and mental well-being. But not everyone lives in the countryside with woods and meadows on their doorstep. When you have a full-time job and live in the city, it's likely you don't even have a garden or a park nearby. Fortunately, this doesn't mean that you must go without greenery in your life. Houseplants are a great solution until that next hiking trip, and they even have the same restorative qualities!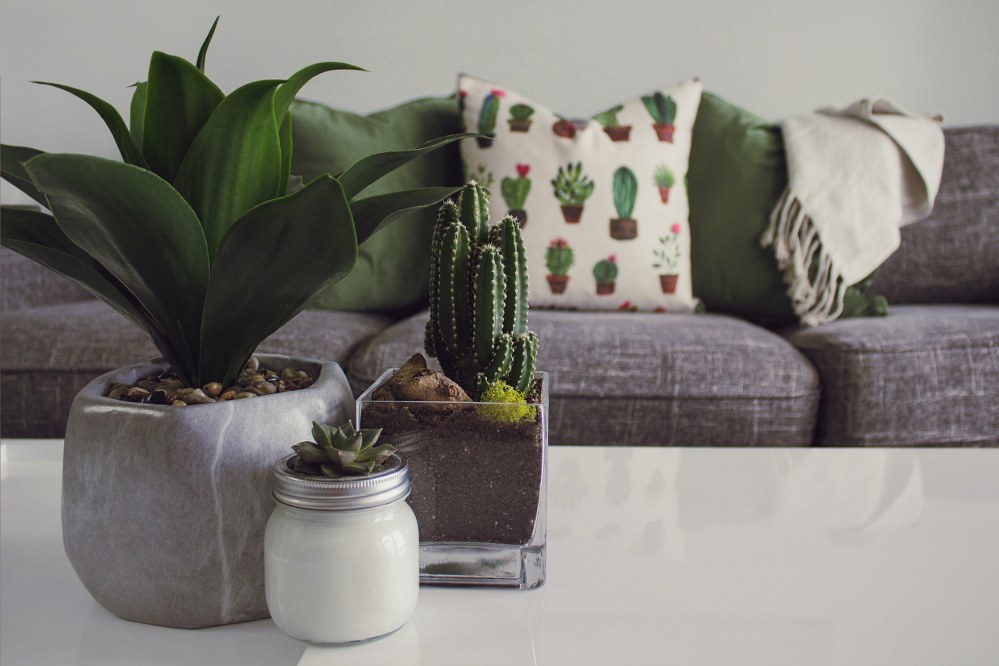 A study by Exeter University found that keeping indoor plants improves focus and productivity and even boosts memory. And these are not the only benefits of indoor plants: They also reduce stress levels, increase feelings of wellbeing if you suffer from depression or anxiety and help you recover from illness or injury. Needless to say, lower stress and anxiety levels are beneficial for your physical health as well lowering cortisol levels, blood pressure and heart rate. As a result, your immune system works more efficiently, and your overall health improves. Last but not least, many studies claim that indoor plants purify the air around them and re-oxygenate your home, so the more of them you have, the better! With the right planters to suit your interior design, you can turn your home into a miniature garden.
If you have a garden, even better, but even a patio, balcony or courtyard can be turned into a green oasis. Walls plants, rugs, cushions, fairy lights, lanterns, and lots of colourful outdoor planters can create a cosy and positive vibe and a space you want to retreat to after a long day at work.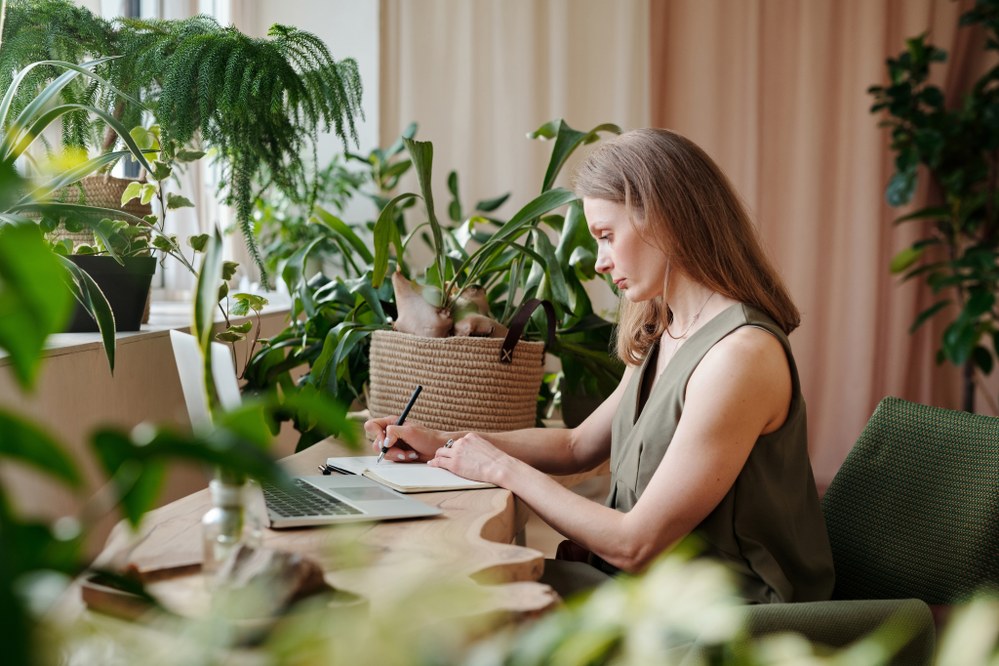 4. Add colour for mood
Adding colour is an inexpensive and effective way to transform your home. If you have white or cream walls, don't worry – there is no need to redecorate: Light tones will make a room appear larger and lighter as will cool soothing tones. All you need to do is add a splash of colour here and there to quickly and effectively transform your property. A painted alcove, chimney, or window frame will add accents. A colourful piece of furniture or accessories, such as a lamp shade, an attractive bowl of fruit, and colourful ornaments can also brighten a room. A rug or cushions also do the trick. If you want an area to energise and elevate your mood, for something bright and bold.
Adding colour to your home is not only good for your mental and emotional well-being, but it is also a sound interior design choice. Take your time to work out which colours have a calming effect on you: Blue is known to promote a sense of calm and serenity so if your son or daughter doesn't sleep well, use blue to turn your child's bedroom into a relaxing space. Green stands for rest and quiet, so is also a great colour for rooms you wish to relax in. Purple shades symbolise peace and wisdom whilst yellow is a positive and energising colour, so a great colour for a kitchen or office. Take your time to work out which colours work best for each room and for you personally. You could also consider taking advice from professionals, for example when thinking about an Austin kitchen remodel. They will be able to tell you, which colours will work best with your decorating style and the ambiance you're aiming for.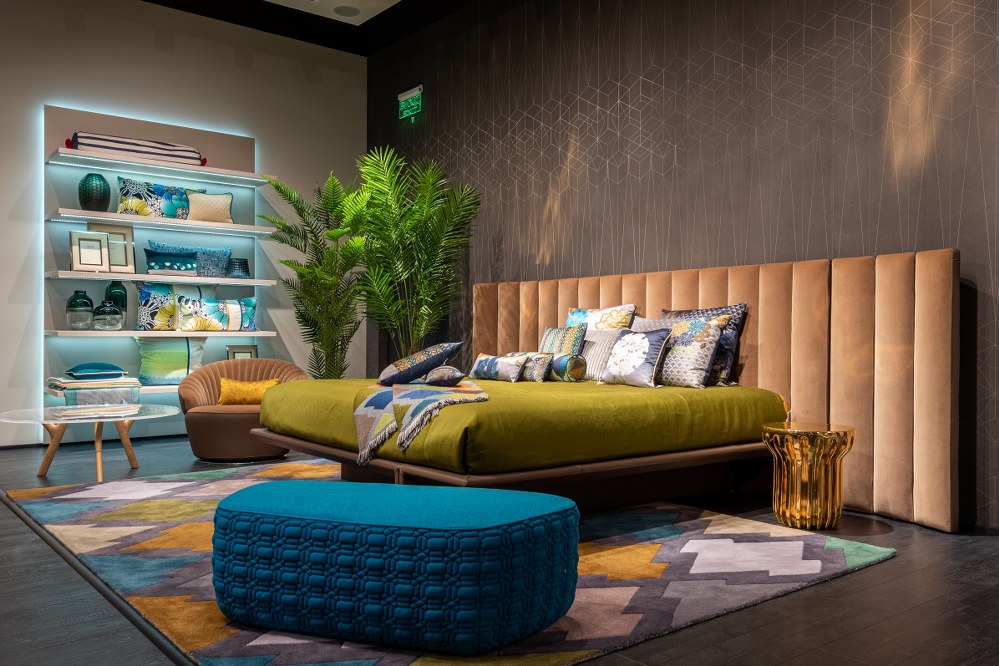 5. Add texture for comfort and design
It's not all about the shades. Texture is equally important. When a room lacks texture, it appears one-dimensional. Texture is about both feeling and appearance. You want to create a multi-dimensional room using elements that work nicely together, mixing materials, and using objects of different heights. If in doubt, go big and bold.
Silky fabrics, for example, provide a room with a sense of quiet elegance and serenity, especially when you choose them in light shades of ecru or beige. Linen on the other hand give off a casual vibe, not least because the fabric wrinkles easily, whilst the use of cotton makes a room feel warm and cosy. To add texture to your room, play with different fabrics (not more than three in any one room), when choosing bedding, throws, cushions, rugs, curtains, and lampshades. Maybe a soft rug, bold sofa cushions and a couple of cosy blankets is all your lounge needs?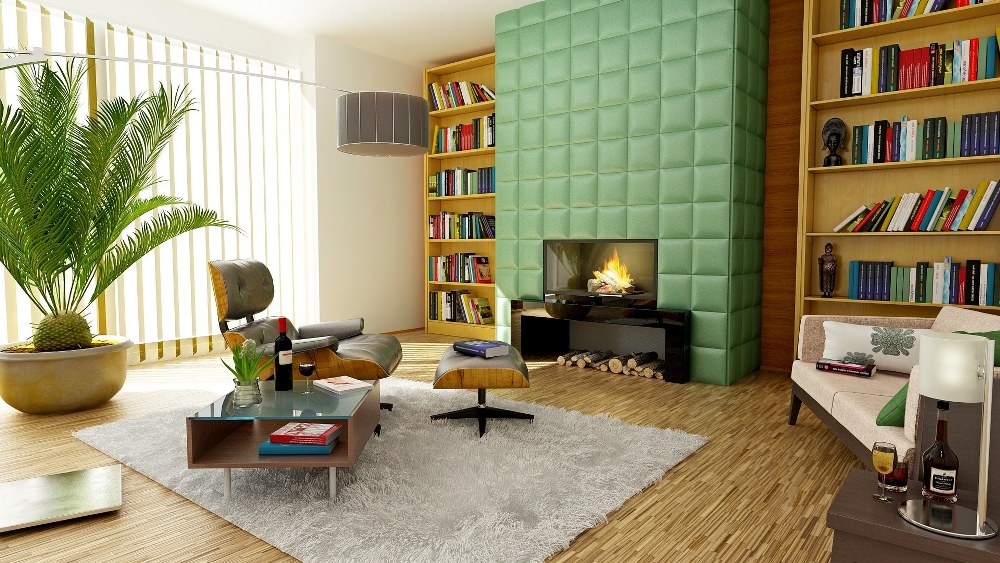 6. Strive for symmetry
Symmetrical arrangements and patterns in interior design have a calming effect as they create balance and a sense of order. Most of us feel comforted by symmetry in design so bear this in mind when arranging or purchasing furniture and accessories. Decorating with balance in mind helps you create the perfect indoor ensemble that will subconsciously put your mind at ease the moment you walk through your front door.
To achieve symmetry in a room, you must first find the focal point and work outwards from there. The key is to repeat the same or similar design elements on either side of the focal point, including furniture and lights. A balanced space will create a feeling of thorough harmony and put your mind at ease. It also makes your room easier to clean and manage, which is a great time-saver.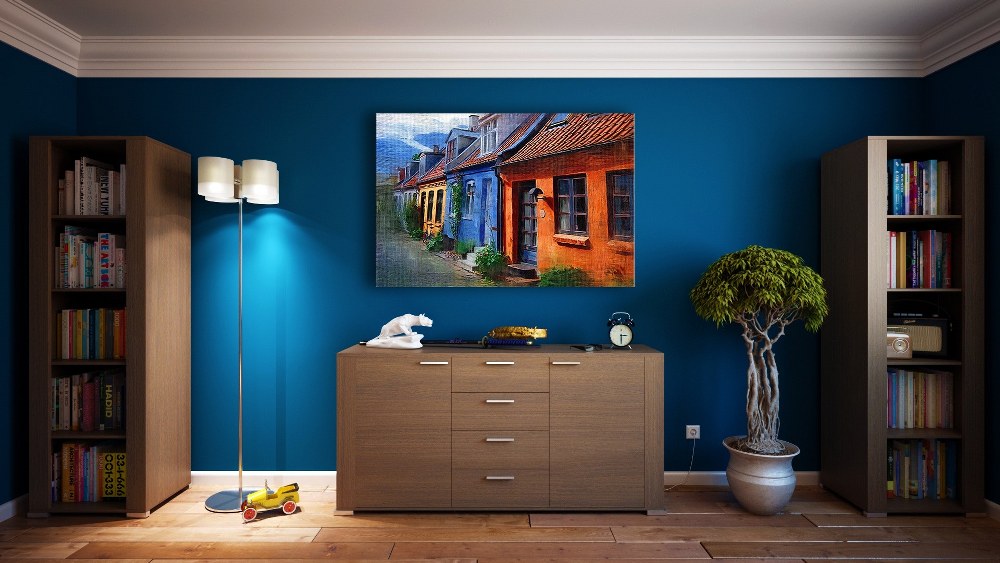 Final thoughts
Your home is where you spend most of your time, especially if you are a busy mum working from home. Make sure you pay attention to all rooms, whether it's a spacious living room or a tiny office. They can all affect your mood and conscience and could zap your energy levels in an instant. Think of your home as your own little piece of heaven, and make each space feel like it is special and truly yours. And remember to prioritise natural light. When your rooms get plenty of light, they'll appear airier and more spacious. This will make it easier for you to relax than if you were confined to a crowded space that feels claustrophobic. We hope our tips helped will help you turn your home into a wonderful oasis.
About the author – Single Parents on Holiday:
Single Parents on Holiday provide fully organised single parent family holidays in the UK and abroad. In addition, we offer solo holidays for solo traveller – whether these are singles without kids, single parent empty nesters or solo parents who want to travel without the kids. For more information go to singles holidays over 60.