Sushi Junction is among the most well-known places in the Delhi NCR region for home-delivered Japanese cuisine. Arguably, they are among the best and earliest places to offer Japanese food in Gurgaon.
I've now been ordering for a while from them. When I first started, Sushi Junction was an affair of many firsts. It was one of the first businesses to seduce me with its excessive marketing techniques, which included ads on my Facebook and Instagram timelines.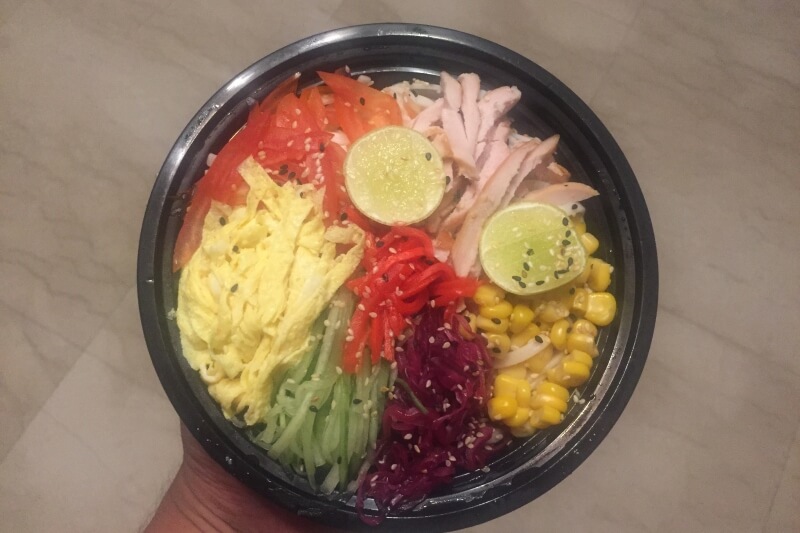 Sushi Junction was also one of the first places I ordered from that did not have a "real" restaurant. For the longest time, I had been wary of delivery-only food operations, now known as "cloud kitchens."
Since Sushi Junction, I have tried several cloud kitchens. Some have been excellent, becoming famous and evening opening physical restaurants – Fig at Museo Camera being one of them. Other cloud kitchens leave me less than enthusiastic, watering the seed of doubt planted in my mind after the first few bad ones.
Sushi Junction, Gurgaon
Sushi Junction is one of the best options for ordering Japanese Food in Gurgaon and satisfying sushi cravings that may pop up at odd times.
The mains at Sushi Junction are particularly underrated and are a must-try to indulge in classic Japanese flavors.
Positives
Good Selection
On-Time Delivery
Tasty Japanese Mains
Decent Sushi
Good Portion Size
Breakdown
Food




4.5

/

5

Delivery




5.0

/

5

Packing




4.0

/

5

Value for Money




4.0

/

5
Thankfully, Sushi Junction turned out to be an excellent choice, and I have been a somewhat regular customer of theirs ever since.
While there are a few other places that are in direct competition with them, when it comes to Japanese food in Gurgaon, Sushi Junction manages to maintain good standing even after so many years.
About Sushi Junction
Owned and run by a Japanese ex-pat couple, Sushi Junction has an air of authenticity. They even import some of the more exotic ingredients. However, Sushi Junction occasionally experiments with newer items, possibly to please the distinct palates of Indian gourmands.
The Japanese specialty restaurant has a simple enough ordering system. I place my orders directly from their website rather than an aggregator platform.
However, choosing from their extensive list of Japanese food offerings, each one sounding better than the previous, is a task that leads to significant salivating.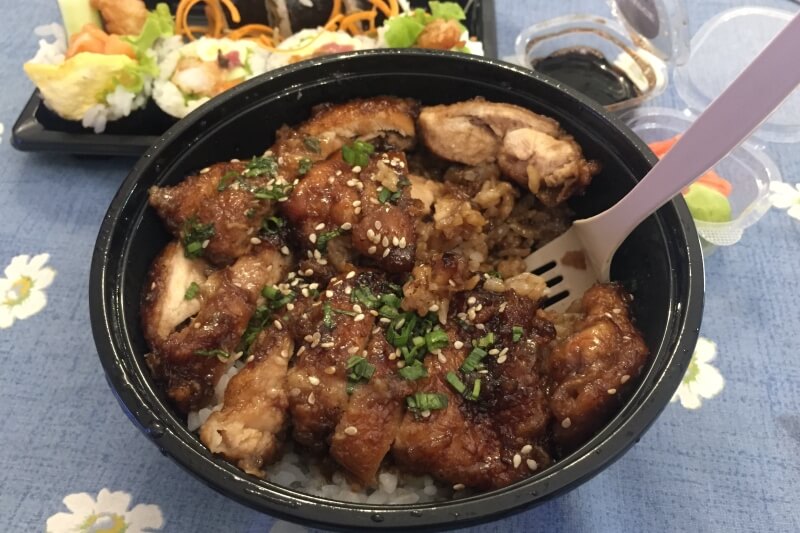 Furthermore, they have a 5 Star rating after having their kitchens audited for hygiene, which is reassuring.
Moreover, the food from Sushi Junction has always been on time. Packed and presented nicely, it typically maintains the dish's expected temperature (hot or cold).
What to order from Sushi Junction
I find Sushi Junction to be one of the best places to order Japanese food in Gurgaon because they have a nice like of mains, and not just the quintessential like sushi, bao, and noodles.
Sushi Junction's Chicken Teriyaki Rice Bowl is heavenly. Loaded with succulent pieces of grilled chicken on top of sticky rice, it comes doused in classic sweet and sour teriyaki sauce.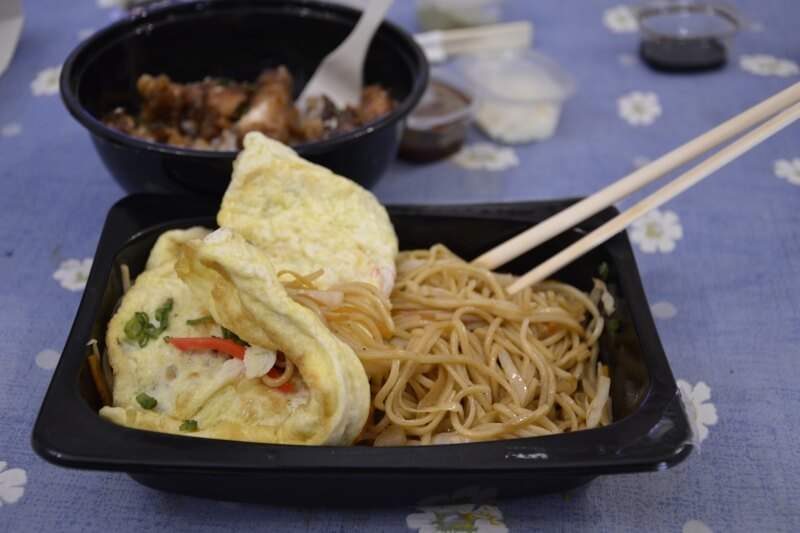 Being an egg lover, I tried their Omusoba Egg Noodles, and even though I was full by then, I enjoyed every bite.
The Hiyashi Cold Noodle Bowl with smoked chicken is my recent favorite. Udon noodles topped with a mix of colorful ingredients, the dish is terrific and so much fun to eat.
The Kickass Salmon Poke Bowl was too fishy for me and looked better in the photos than when it arrived.
Sushi from Sushi Junction
As a die-hard sushi lover, I am ecstatic about the sushi trend that seems to have caught the fancy of food enthusiasts here. However, while relatively pricey, this "fast food" sushi we get at most places lacks the delicacy of the original.
At Sushi Junction, you'll find an array of sushi options, from Prawn Tempura Kabayaki Sauce and Red Dragon Veg to Bourbon Sake, Mount Fuji Salmon, and even Unagi Tatsu Maki.
Now, I feel it's unjust to compare home-delivered sushi with the served-on-the-table by Jiro kind. Still, in general, Sushi Junction sends across satisfactory creations.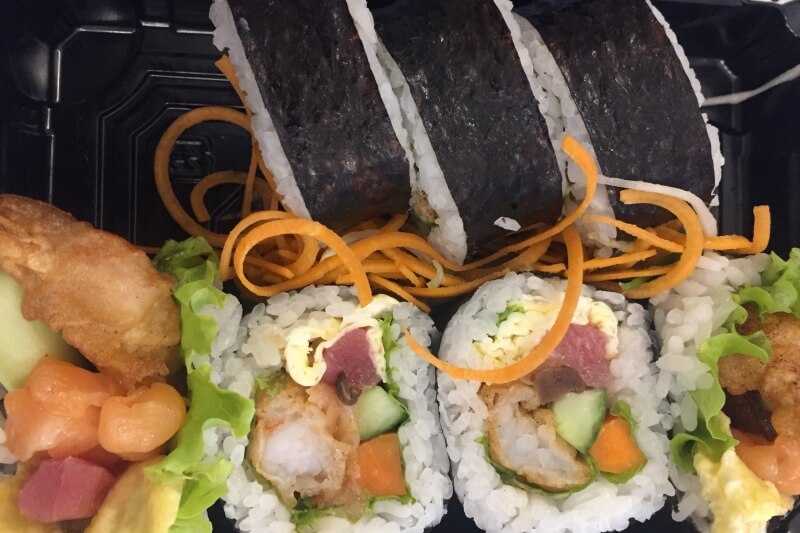 Japanese food in Gurgaon especially is slightly expensive, and while the same holds here, primarily for the sushi, the food quality is so good that I don't mind paying a little extra.
Having said that, there has been a few average deliveries off late. While the food was fine, it seemed rushed and not up to the prior standards in flavor.
Then again, they had only two outlets when I started ordering from them. Now they have eight. So, the expansion might be a reason for the slight dip in consistency, with the management overlooking more places.
Nevertheless, I'm happy to order from Sushi Junction now and then. They remain among the top places to order Japanese food in Gurgaon.
And on a recent scroll through their website, I found Sushi Junction now has newer offerings like Japanese curry bento and ramen bowls, both of which I look forward to tasting.