Every year at Christmastime, my mother chooses and champions a charitable cause. In lieu of fruitcakes, popcorn tins and kitschy socks, she sends out donations to what she considers the best non-profit organizations in our honor.
It's not that she isn't festive, or doesn't believe in celebrating Christmas traditions. But when it comes to gift-giving, she assumes the bulk of recipients have already handled their own food, drink and Christmas decorations.
So instead, she gives something that embodies the giving spirit of the holidays.
Since my mom started this tradition, many of our friends and relatives have followed suit.
Our Christmas gifts now carry much more meaning, because they're more personally reflective than any sweater or box of chocolates I've ever received.
They are gifts from the heart that also help to make the world a better place.
So perhaps this year, at a time when both national and international philanthropy seem increasingly crucial, we hoped that our readers might be interested in picking up this Christmas giving habit.
Whether you choose to donate to charities that focus on the environment (including wildlife-focused NGOs) or those dedicated to fighting for the rights of women, children, racial minorities, the LGBTQ community, and/or indigenous people, we can all find great causes we believe in to support.
Below are the 21 Best Environmental Charities & Animal Charities for Holiday Donations including unbiased ratings from Charity Watch and Charity Navigator.
READ MORE: 70 Cool & Weird Animals Around the World (An Epic Guide)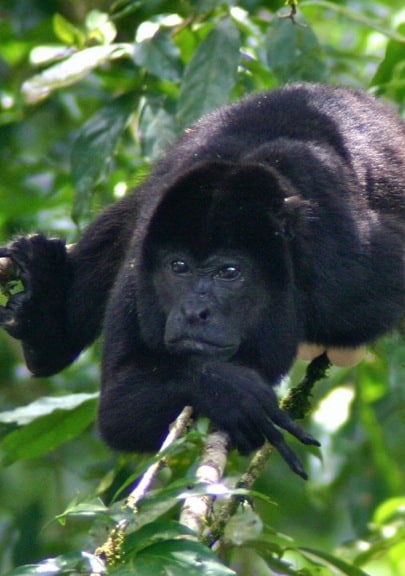 Environmental Charities & Animal Charities Guide
The Conservation Fund
Earth Island Institute
Rainforest Action Network
Bioneers
Water.Org
Waterkeeper Alliance
350.Org
Ocean Conservancy
Amazon Conservation Association
Earthworks
Wildlife Conservation Society
American Humane
African Wildlife Foundation
American Bird Conservancy
Global Wildlife Conservation
Keepers Of The Wild
Wild Aid
Wild Foundation
Panthera
International Primate Protection League
Animal Welfare Institute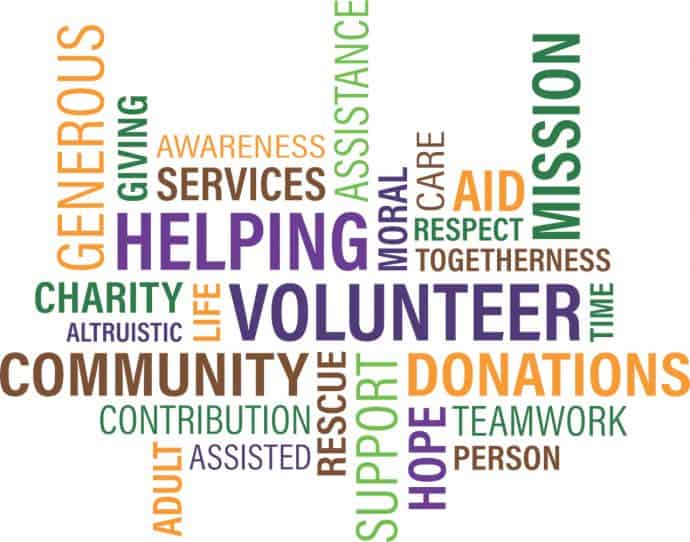 HOW TO FIND THE BEST NGO FOR YOU
While I would encourage others to adopt my mother's philanthropic approach to holiday giving, I'd also advise thoroughly researching the NGOs and charities before you donate.
Even the best nonprofit organizations have to pay people to run them. But most people prefer that the majority of their money go towards the causes themselves rather than questionable administration costs.
For those who are in some way affiliated with small grassroots efforts (my mother has donated to charities I've worked with on multiple occasions), the decision is a no-brainer. But this story is for those who might be newer to this sort of endeavor.
First of all, congratulations and thanks for considering Christmas giving this holiday season!
Secondly, let me suggest a couple of sites that can help you choose NGOs that are truly worthy of your hard-earned cash and heartfelt sentiments– Charity Navigator and Charity Watch.
As Charity Navigator points out on its "How Do We Rate Charities?" page, the best nonprofit organizations are stable, accountable, transparent and productive. To individually research a bevy of NGOs would take ages.
So these sites (which are also charities themselves) really help. Not only have they done the tedious work of researching charities, but they also categorize organizations so we can quickly pinpoint the best charities to donate to that best appeal to our individual sensibilities.
Obviously, our family here at Green Global Travel is passionate about protecting the environment.
As enthusiastic proponents of ecotourism and its benefits to community-based tourism initiatives, we want to ensure that the world at large is looked after… not just our own backyards.
We try to promote important green initiatives like renewable energy and clean water. And we hope to help protect indigenous communities and cultures around the world so that we can continue to share and grow together.
Here we'll take a look at some of the highest rated environmental organizations we think nature lovers should support– a list of charities that are really making a difference.
READ MORE: 60 Going Green Tips For Earth Day (& Every Day)
TOP 10 ENVIRONMENTAL CHARITIES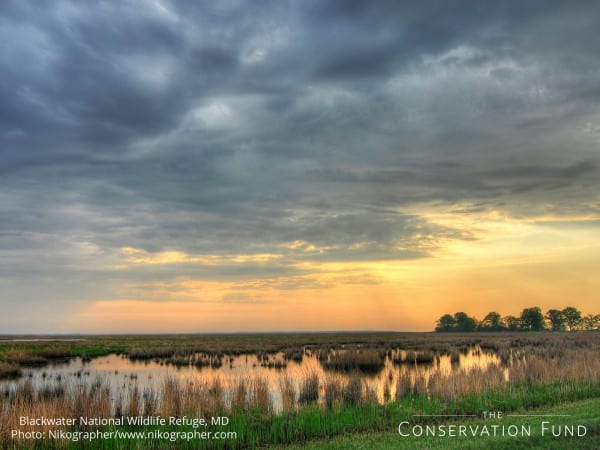 1. THE CONSERVATION FUND
Conservation Fund is a national organization in the U.S. that helps locally throughout all 50 states, permanently protecting over 8 million acres.
Their projects range from urban landscapes to wildlife refuges, from national monuments and important forests to long-standing ranches and farms. They are well established and highly effective.
Conservation Fund has been pushing sustainability and responsible business practices since 1985.
This organization takes up conservation in a broad sense, looking after land, water, agriculture, communities, wildlife, and more.
They look for ways to blend environmental preservation with economic success, helping Americans innovate while benefiting the natural world.
By focusing on both community and conservation, this top-rated charity has built lasting relationships with businesses, government organizations, and nature-loving supporters.
This approach has invited more people to be part of the effort, and that has had a well-rounded impact on fighting climate change.
Charity Watch has given the Conservation Fund an A+ rating, with 97% of the money raised going to programs versus 3% for overhead.
READ MORE: List of U.S. National Parks By State (An EPIC Guide)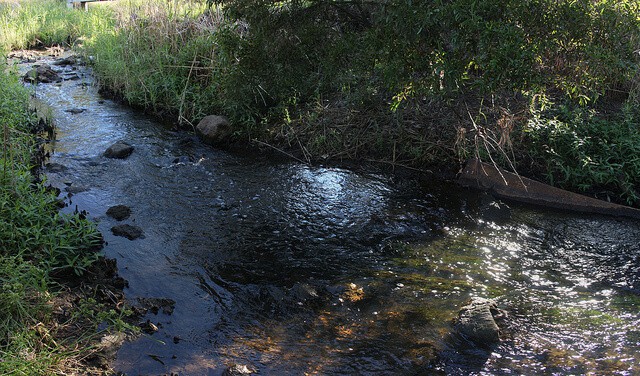 2. EARTH ISLAND INSTITUTE
The Earth Island Institute has built up an impressive network of activists, both throughout the United States and extending into the global sphere.
The organization specializes in finding young environmental leaders to help guide us all towards a better tomorrow.
Earth Island also publishes a journal intended to educate others on environmental issues. The Earth Island Advocates administer legal strategies for maintaining wild places and the animals in them.
Started in 1982, Earth Island has been a hub from which grassroots campaigns fight to protect and restore the ecosystems upon which we depend.
For those with fresh ideas for preserving the planet, Earth Island is an association from which they can get financial support and encouragement.  It has created a network of exciting projects and social entrepreneurs.
The organization believes that it will take all of us stepping up and taking action to reverse the destructive path humanity is on.
Projects include everything from advocating for clean water in Alaska and protecting ecosystems of Baikal, Russia, to looking after urban streams in California.
Earth Island received an A rating from Charity Watch, with 81% of its funding going to financing these important projects.
READ MORE: How Mass Tourism is Destroying Destinations Travelers Love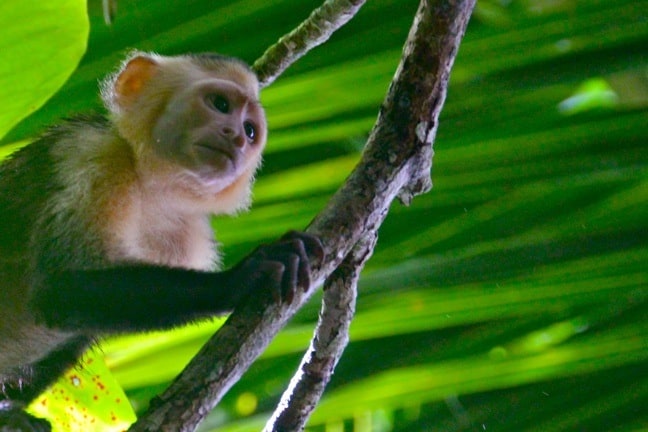 3. RAINFOREST ACTION NETWORK
The Rainforest Action Network should be a familiar name, as it is widely known for an association with movie star/activist Leonardo DiCaprio.
This environmental NGO fights internationally to conserve natural forests, protect their inhabitants, and preserve the ecosystems that sustain life.
They seek to change the global market, educate people, and organize grassroots movements of non-violent, but direct, action.
For those who are looking to contest the destructive systems that agriculture (see: palm oil), industry, and politics have put into place, Rainforest Action Network is the right kind of NGO.
For example, they publicized the hidden injustice found in many popular Halloween candies this year due to practices of the palm oil industry.
They push beyond what is "politically feasible" and do whatever it takes to preserve rainforests, combat climate change, and protect human rights.
RAN fosters grassroots partnerships with communities on the frontlines of conflicts and develops strategies for successful conservation campaigns.
It is fixed on helping indigenous cultures, fighting racial injustice, and protecting the vital environments in which we all live.
Charity Watch has given the Rainforest Action Network an A- rating, with 82% of the funding devoted to programs and 18% to fundraising.
READ MORE: The 20 Biggest Forests in the World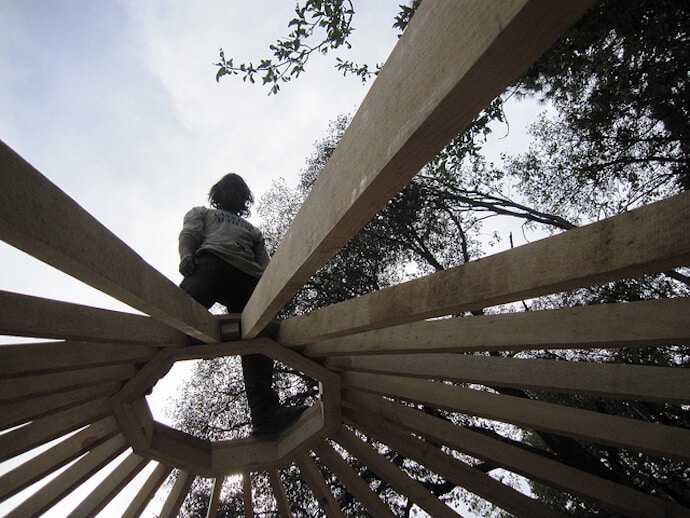 4. BIONEERS
Bioneers is a nonprofit looking for innovative ways to address the world's most troubling environmental and social problems.
This group was formed in 1990 and has been a vital hub for innovators who appreciate the collaboration between nature's genius and human ingenuity.
Bioneers has varied projects on restorative food systems, biomimicry, youth leadership, women's leadership, and indigeneity. It is widely recognized for its annual conference and extensive online presence, including an award-winning podcast/radio series.
The organization also played a role in The 11th Hour (Leonardo DiCaprio's documentary) and The Omnivore's Dilemma (Michael Pollan's influential best-seller).
As the world has moved closer and closer to a state of emergency, Bioneers wants us to revise how live on (and in harmony with) the planet.
If we can shift our approach, learning to honor the web of life rather than just our own interests, Bioneers sees more reason for hope then there is a fear of doom. The revolution, they say, will come from the heart of nature.
Charity Navigator awarded four stars to this organization, which puts 85% of its money towards the services it provides and limits its administrative expenses to just 8% of its funding.
READ MORE: Permaculture Gardening (Intro to Design & Principles)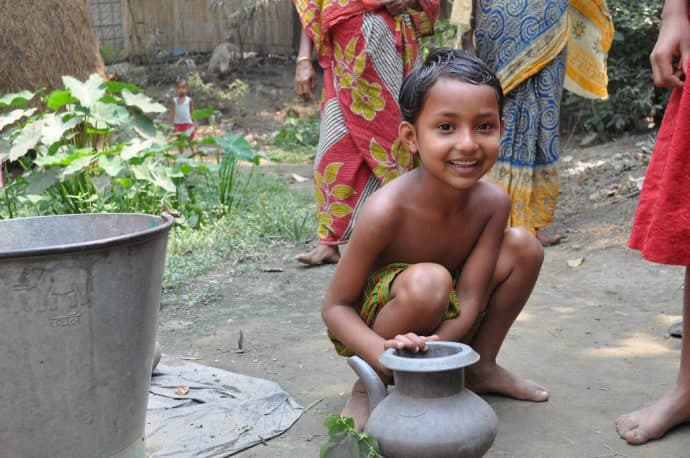 5. WATER.ORG
Co-founded by Matt Damon and Gary White, Water.org has been working for over 25 years to give people across the planet access to safe water and sanitation.
Not only are they providing economic solutions to these problems, but they're also emboldening communities through small loans, putting the power in the hands of those whom it is helping.
Water.org has helped over 16 million people gain access to clean water and safe sanitation systems.
They do this by granting small loans to help people get water systems in place. Then, they reinvest that same money when it's paid back. They've worked on three continents, empowering people to lead healthy, prosperous lives.
Rather than just installing wells, this popular charity invests in people– both those in need of access to water and sanitation as well as those innovating to address this crisis.
Today, over 10% of people lack safe drinking water, and 33% don't have access to a toilet. That's totally unacceptable!
Check out GGT's in-depth interview with Water Credit Director April Rinne to learn more about the organization's programs.
Charity Watch has given Water.org an A rating. Only 15% of their accounts go to overhead, and the remaining 85% of the budget goes to funding projects.
READ MORE: How to Save Water (15 Water Conservation Tips)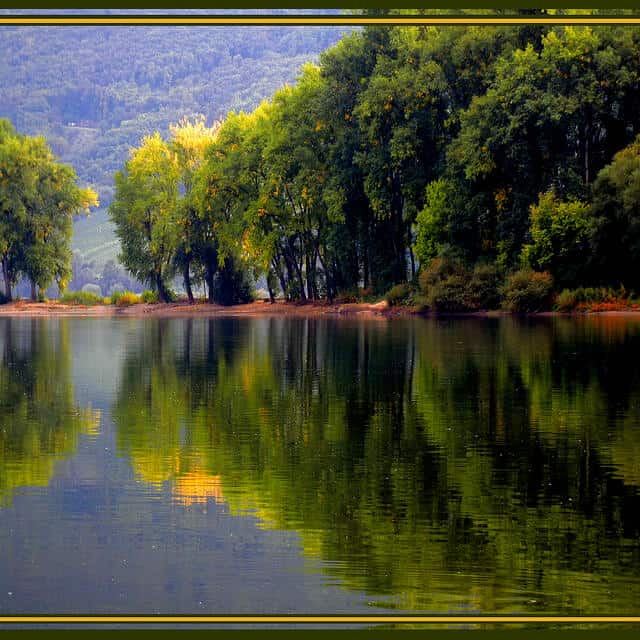 6. WATERKEEPER ALLIANCE
Waterkeeper Alliance fights for all people in every community to have clean water for drinking, swimming, and fishing safely.
The alliance is 100% focused on clean water and works through enabling and connecting grassroots organizations and affiliates in this cause.
In this mission, they also seek to stop water polluters, such as coal companies and hog farms, from fouling the water.
The concept of Waterkeepers started its work with the Hudson River in New York in 1966. Fishermen banded together to stop industrial pollution from destroying their livelihoods.
The movement resulted in the Hudson recovering, and the success inspired more waterkeepers around the country and the world.
Now, Waterkeeper Alliance bands over 300 organizations striving to protect over 2.5 million square miles of waterways, including rivers, lakes, and coastlines. Efforts stretch from Alaska to Australia.
Charity Watch has presented Waterkeeper Alliance with an A+ score, awarding the fact that 92% of its funds go to project work with the remaining 8% split between fundraising and management.
READ MORE: Top 20 National Forests in America for Camping & Hiking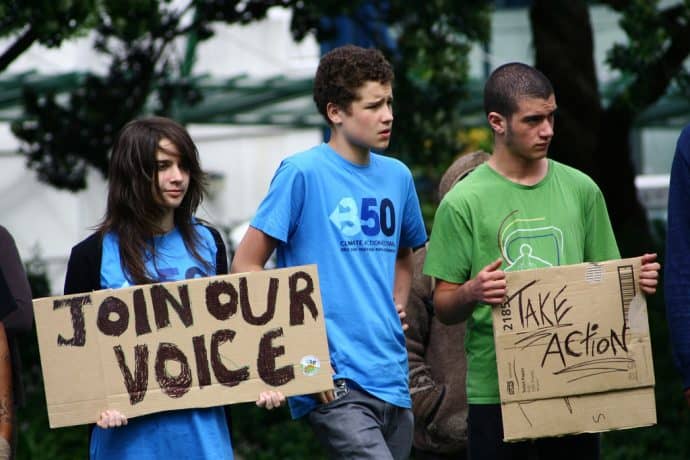 7. 350.ORG
350.org reaches into over 185 countries now, with the mission of building a global grassroots climate movement and espousing the benefits of clean energy.
Founded in 2008, 350.org is the collective effort of a group of college friends. The group's leader, Bill McKibben, authored The End of Nature, one of the first books on global warming aimed at laypeople.
The NGO's main focus is decreasing our reliance on coal, oil, and gas, which are heating up the planet.
For 350.org, climate change is not just an environmental issue, but a social one as well. People all over the world are feeling the impacts.
Natural disasters are on the rise and destroying places, and industries continually exploit indigenous lands and indigenous peoples (such as East Africa's Maasai).
Working from the bottom up, the organization strives to hold governments and corporations accountable environmentally, socially, and economically.
They are focused on trying to keep carbon sequestered, building a low-carbon economy, and limiting harmful emissions.
Charity Navigator gives this top charity a four-star rating and over 97% on financial responsibility, with nearly 85% of funding going to programs.
READ MORE: 15 Ways to Reduce Waste & Lower Your Impact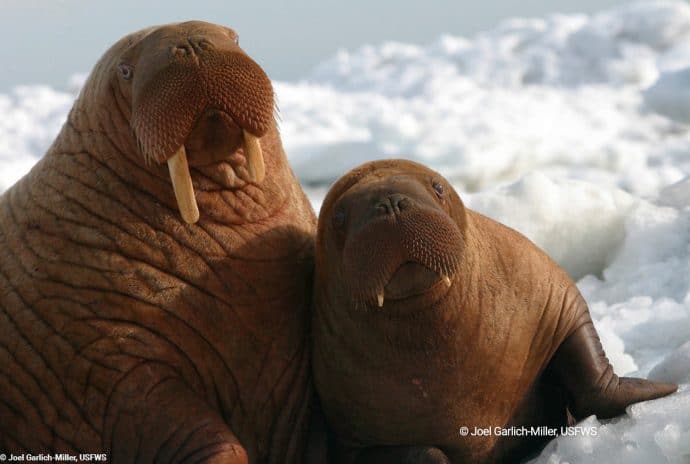 8. OCEAN CONSERVANCY
The Ocean Conservancy uses scientific data to curb the biggest hazards to our oceans, marine life, and, in turn, maritime communities who rely on the sea.
This effort includes working to get trash out of the ocean, pushing industries to fish sustainably, protecting the Arctic, and addressing the acidification of our oceans. This respected conservation NGO has existed for over 40 years now.
Ocean Conservancy offers contributors the opportunity to "become a voice for the ocean." It is at the forefront of cleaning up ocean garbage, preserving the Arctic Seas, and restoring the Gulf of Mexico.
The charity also encourages sustainable fisheries, slows acidification brought on by carbon pollution, and promotes innovations to help with these problems.
Though often appreciated as tranquil, there is a lot of pressure riding on our seas. From recreation to tourism to coastal economies, many people rely on the oceans' beauty, diversity, and health.
So, Ocean Conservancy also devotes effort to smart ocean planning for the future.
Charity Navigator rates the Ocean Conservancy with four stars. It rates nearly 90% in its use of funding, and OC scores on 96% on transparency and accountability.
READ MORE: 30 Cool & Weird Ocean Animals Around the World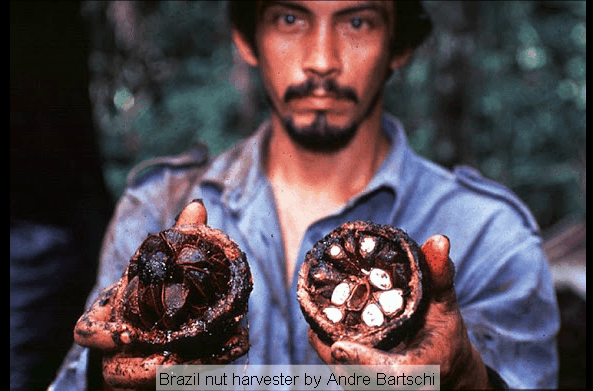 9. AMAZON CONSERVATION ASSOCIATION
The Amazon Conservation Association works on behalf of the most biodiverse ecosystem on the planet. That fact alone is enough to make it one of our favorite environmental charities.
The ACA is devoted to protecting the Amazon Rainforest ecosystem, training future conservationists to continue the work, and collaborating with local communities to create sustainable livelihoods in our modern world.
The NGO protects more than 4 million acres of wild forest, and has been working in the region for over 15 years now.
Aside from protecting the forest, the charity focuses on identifying threats and proposing solutions, promoting sustainable jobs, and conducting field research.
The projects are in the western reaches of the region, particularly in the Bolivian Amazon and Peruvian Amazon. They include several biological stations, conservation concessions, and wildlife corridors.
Charity Navigator has deemed Amazon Conservation Association as four-star charity, with perfect scores in finances, accountability, and transparency.
READ MORE: 21 Incredible Animals That Live in the Amazon Rainforest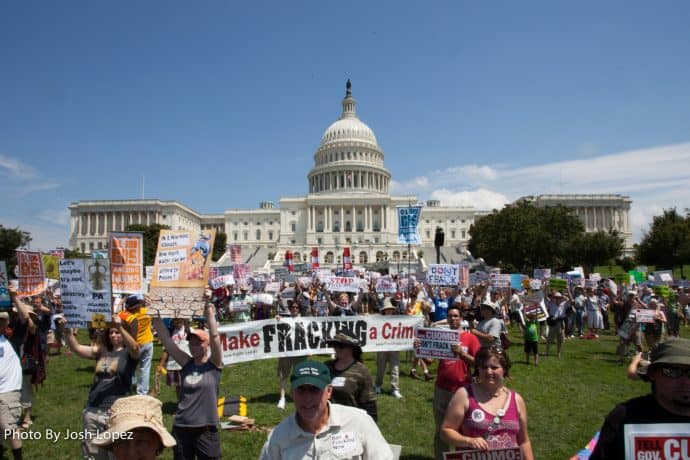 10. EARTHWORKS
Earthworks partners with grassroots organizations in communities to help combat the troubling impact of mineral mines and energy sites.
The NGO's main mission is to ensure clean water, land, and air, as well as keeping local communities safe from pollution. The charity provides sustainable solutions and demands corporate accountability.
Earthworks was created in 2005 by melding two groups– the Mineral Policy Center (which was founded in 1988) and the Oil & Gas Accountability Project (established 1999).
The MPC helped to protect Yellowstone National Park and Patagonia from gold mines. OGAP did defensive work in New Mexico, Colorado, and several other states.
Now Earthworks has projects all over the United States and all of North America, as well as nearly three dozen countries on five other continents.
Charity Watch bestowed an A rating on Earthworks because nearly 90% of its budget goes to project work and a mere 4% is devoted to management and expenses.
READ MORE: 10 Eco lessons in Quotes from The Lorax (Dr Seuss' Conservation Classic)
THE 10 BEST ANIMAL CHARITIES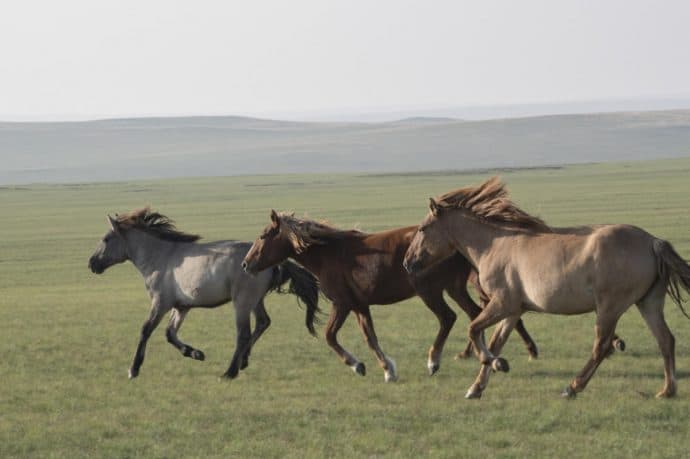 11. WILDLIFE CONSERVATION SOCIETY
Wildlife Conservation Society safeguards the world's largest wild places. They focus on 16 different regions, which collectively contain over half of the planet's biodiversity.
Led by an expert staff from the field, zoos, and aquariums, the WCS has been "protecting wildlife and wild places for over a century." 
The Wildlife Conservation Society was founded as the New York Zoological Society in 1895, making it one of the first animal charities in the United States.
The original goal was to advance wildlife conservation and to develop a first-class zoo. Now, the WCS oversees five zoos and furthers projects all across the planet.
Connected with world-class zoos (including the Bronx, Queens, Prospect Park, and Central Park Zoos) and aquariums (New York Aquarium), this topflight environmental charity focuses on using science, action, and education to save wildlife in wild places.
They work on behalf of both land and sea, inspiring people to appreciate all life on earth.
Charity Watch rates Wildlife Conservation Society an A charity. They spend 84% of their budget on conservation programs and about 14% on fundraising, leaving just 2% for other overhead costs.
READ MORE: 30 Facts About the Mongolian Horse (a.k.a. Przewalski's Horse or Takhi)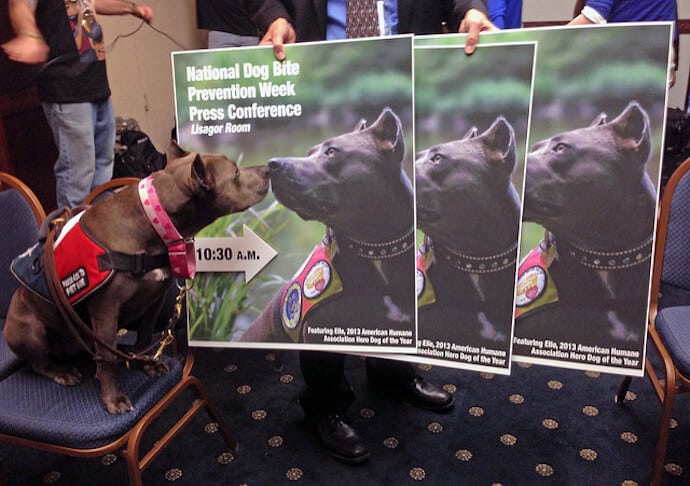 12. AMERICAN HUMANE
Not to be confused with the Humane Society, American Humane has been committed to looking after animals in need of protection, rescue, and immediate care for nearly 150 years.
Founded in 1877, this NGO is the first responder for animals in disaster situations, helping with animal shelters and assisting with adopt-a-pet programs. But that's just the beginning of what the organization does.
The top rated charity works to see that farms are run humanely, trying to ensure agricultural systems provide us with ethically raised meat, dairy, and eggs.
It monitors film and TV sets to see that animals are treated respectfully.
It works with the military to provide service dogs to veterans. It also has a certification program, called Humane Conservation, to check that facilities meet appropriate standards.
Not only has American Humane worked to strengthen the bond between humans and animals, but they also strive to protect children from abuse, both at home and in workplaces.
American Humane received an overall score of 90.25% with Charity Navigator, ranking particularly high for accountability and transparency. Over 80% of the charity's funding goes towards its projects and services.
READ MORE: 15 Inspirational Animal Rights Activists (Who Happen to Be Female)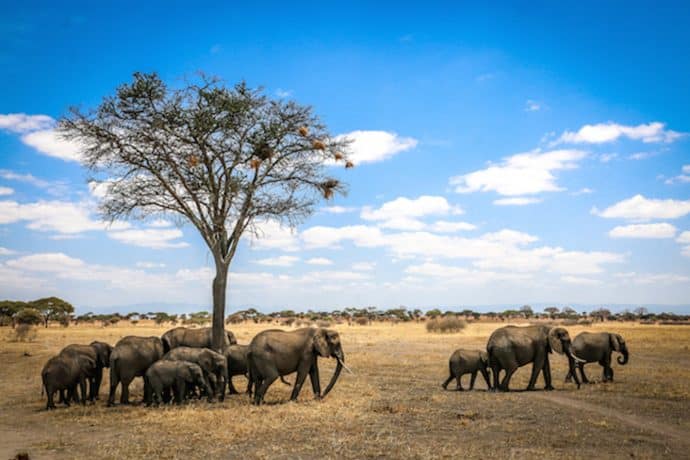 13. AFRICAN WILDLIFE FOUNDATION
The African Wildlife Foundation addresses the conservation of the continent's revered animals by taking a holistic approach.
Not only does the foundation help to protect land and natural habitats, but it also helps communities develop environmentally-friendly economic structures. 
This includes addressing land for livestock, rethinking agriculture, training locals in community-based conservation, and developing ecotourism as one of many responsible sources of income.
The foundation devotes itself to the wildlife, the land, and the people of Africa, recognizing that the three most coexist in order to thrive.
The organization has programs for land and habitat protection, land-use planning, wildlife corridors, and ecosystems.
Community empowerment and economic development are organized around conservation, and concerted efforts are being made to thwart the poaching and trafficking of at-risk animals.
African Wildlife Foundation works in 17 different countries throughout the African continent, including popular animal havens such as Namibia, Rwanda, and Tanzania.
Charity Watch awards this one amongst the best environmental charities, with an A- rating for funneling over 80% of its finances into programs.
READ MORE: Animals in Kenya (40 Species of Kenyan Wildlife)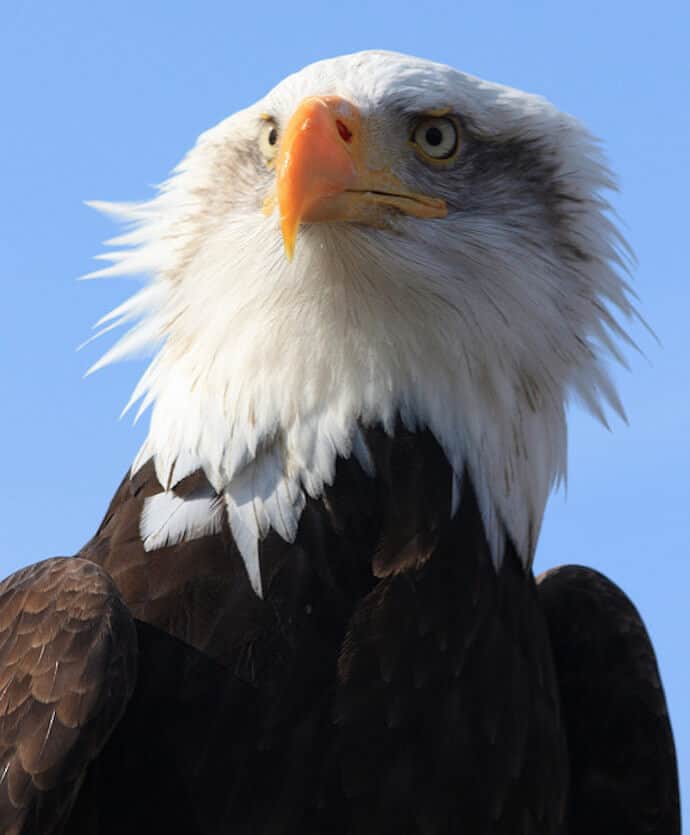 14. AMERICAN BIRD CONSERVANCY
The American Bird Conservancy concentrates on saving native birds and their habitats across North America, Central America, and South America.
The effort prioritizes saving birds nearing extinction, then moves on to protect their territories as well as eliminate whatever threats are causing decreases in population.
The organization's primary mission is to build the capacity for bird conservation in simple, everyday ways.
More than 500 birds in the Americas are currently threatened, including endangered species such as the Hawaiian Goose and Galapagos Penguin.
That's nearly 12% of all avian species found in the region! Over a third of the United States' native bird populations are in decline.
For centuries, these birds have been symbols and ecological tools for reading the health of the environment. Different species also help to control pest problems, pollinate plants, and spread seeds.
Plus there's the fact that birds are economy-builders, with billions of dollars annually going towards feeding birds and bird watching tours and gear.
With an A rating from Charity Watch, the American Bird Conservancy is a safe bet for a donation. Stats say that 83% of the money goes to projects directly to ABC's mission.
READ MORE: 15 Beautiful Birds of the Galapagos Islands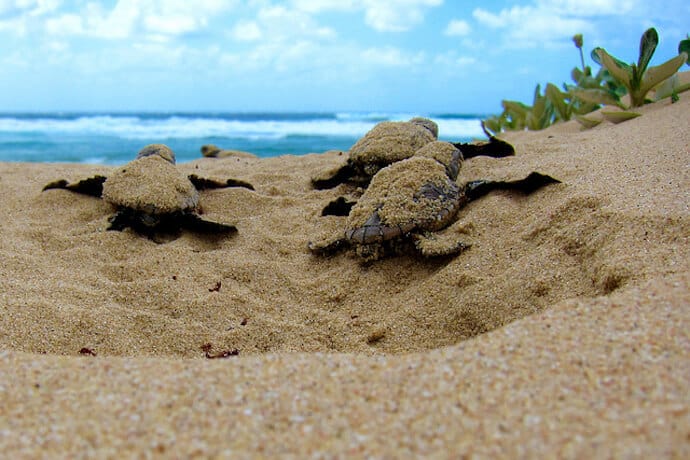 15. GLOBAL WILDLIFE CONSERVATION
The Global Wildlife Conservation specializes in preventing the disappearance of the world's most at-risk species.
Currently present in over 40 countries, the organization advocates on behalf of over 100 animal species, including everything from Africa's Elephants to Australia's Tasmanian Devils.
Part of the NGO's efforts to save these animals is securing a future for them by protecting wildlands and building capacity for long-term sustainable conservation.
Biodiversity is the other key focus of the GWC, which recognizes life as the thing that makes earth unique.
The charity doesn't just focus on the charismatic megafauna that gets the most attention but little animals such as fish, amphibians, and insects as well.
Of course, the animals will need safe habitats, so the GWC works with local communities to protect everything from small forests to national parks.
Beyond that, it invests in people and grassroots projects to ensure the conservation work continues locally.
Charity Navigator has given GWC four-star approval, with scores that rate 95% or more across the board.
READ MORE: The Best US National Parks for Watching Wildlife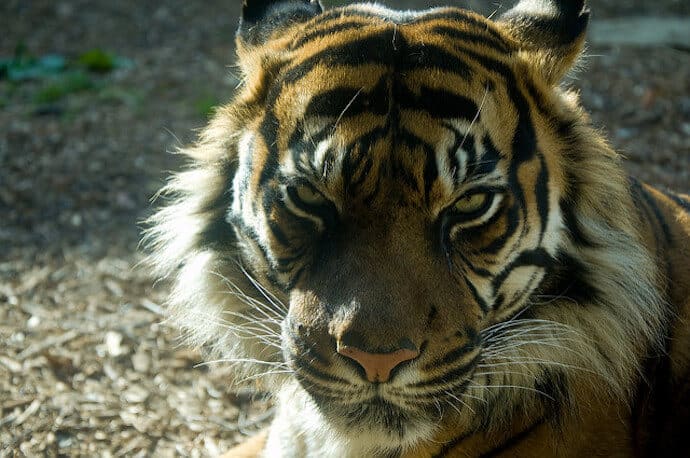 16. KEEPERS OF THE WILD
While conserving wildlands and wild animals is more crucial today than it has ever been, Keepers of the Wild is dedicated to helping those animals that have been taken out of their native habitat.
Keepers of the Wild is a fully licensed animal sanctuary in Arizona, and home to over 150 "wild" animals.
The NGO rescues exotic wildlife, rehabilitates the animals, provides them with life-long care, and educates the public about not domesticating wild animals.
The sanctuary takes in animals that were rescued, surrendered, or placed there by owners and/or animal welfare agencies.
The organization also collaborates with others to pass legislation banning the use of exotic animals in circuses and exhibits.
With a stellar reputation after 23 years of services, Keepers of the Wild has been featured by National Geographic, History Channel, Animal Planet, and many other media outlets.
The Better Business Bureau has given it a National Charity Seal for meeting the highest standards.
Unsurprisingly, Charity Navigator also recognized the charity's fine work, granting it four stars and scoring it in the 90s in both financial stability and accountability & transparency.
READ MORE: Animal Selfies: Putting Ego Before Responsibility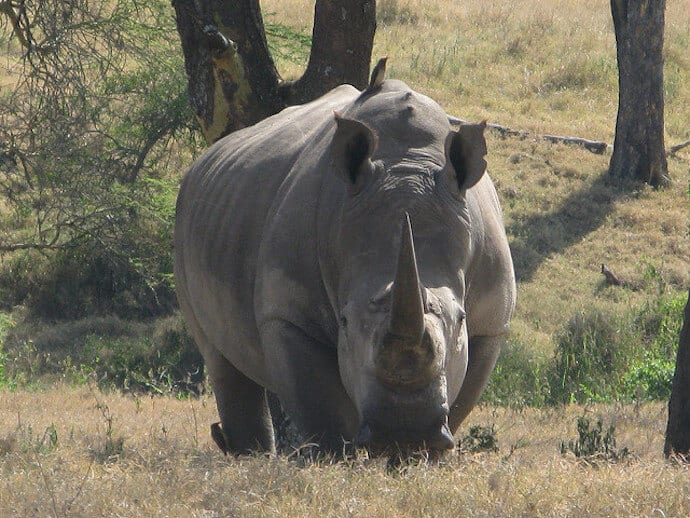 17. WILD AID
The illegal trade of wildlife and wildlife products is still rampant throughout the world, and WildAid has put its energy and money towards stopping that.
But where most organizations conduct scientific studies and finance anti-poaching efforts, WildAid comes at it from a consumer-focused angle, working to reduce the global consumption of these products.
This isn't to say that WildAid ignores the problems of illegal poaching and animal rights abuses.
The organization partners with other activist NGOs (including our friends at Animals Asia) to protect marine reserves, build up public and political calls for anti-poaching enforcement, and diminish the damages caused by climate change.
But most of their programs focus on convincing consumers to avoid harmful traditional practices such as eating shark fin soup and using animal-based aphrodisiacs.
Consumers are also pushed to consider climate change when making transportation and food choices. WildAid's media campaign for doing this is, shall we say, out of this world!
Not only has Charity Navigator awarded WildAid with its four-star rating, but the organization also received perfect scores for financial viability, ethical accountability, and organizational transparency.
READ MORE: Saving Asian Animals (10 Wildlife Conservation NGOs)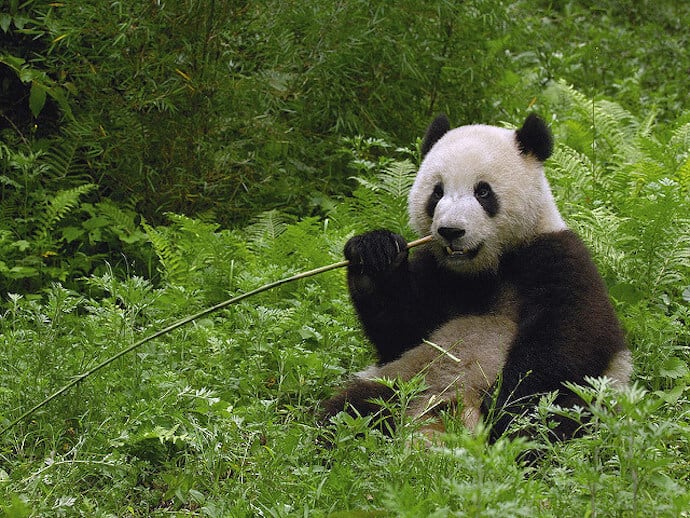 18. WILD FOUNDATION
The WILD Foundation has projects throughout North America, along the west coast of South America, spotted across Africa and Europe, covering most of Asia, and in Australia.
WILD aids grassroots organizations for ground-level undertakings, and it works the system at higher levels with its World Wilderness Congress.
WILD supports the Mali Elephant Project and Marine Wilderness Project, both of which help to protect wildlife at multiple levels. Coalition WILD and Wild Boulder work to incorporate local communities and youth leaders into their conservation effort.
On a national level, WILD operates WILD11 in China and NAWPA in Mexico, Canada, and the United States. They have several international efforts underway as well.
The World Wilderness Congress (which was instigated by Magqubu nTombela, a Zulu tribal elder and co-founder of WILD) gives "wilderness" institutional status in all languages.
This leads to a heightened awareness of nature's role in human survival and the strengthening of wilderness policies from the ground up.
The WILD Foundation is a four-star organization for Charity Navigator, and it scores above 95% for both its finances and accountability & transparency.
READ MORE: Indian Animals: A Guide to 40 Incredible Indian Wildife Species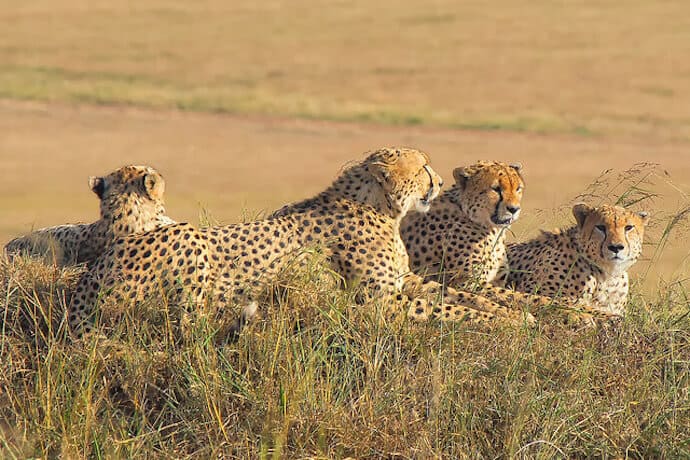 19. PANTHERA
The only environmental charity in the world exclusively devoted to the conservation of cats, Panthera is conserving 40 wild cat species and their natural habitats.
Panthera collaborates with international and grassroots NGOs, governments, and local communities to safeguard a future for wild cats on earth.
Using top cat biologists, Panthera has established worldwide strategies for the protection of big cats.
The list includes all the superstars of the cat world: cheetahs, lions, tigers, pumas, snow leopards, amur leopard, jaguars, and more.
Each program utilizes the most up-to-date science and is tailored for the specific cat it's focused on.
Panthera also works to stop poaching and to thwart conflicts between humans and cats. The charity also protects big cat habitats and tries to limit legal cat hunting.
Charity Navigator rates Panthera with four stars, noting their financial stability at over 95% and their accountability at a perfect 100%.
READ MORE: Walking With Lions & the Canned Lion Hunting Connection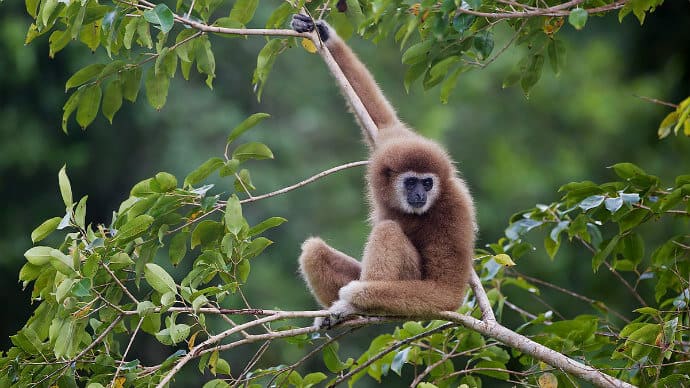 20. INTERNATIONAL PRIMATE PROTECTION LEAGUE
The International Primate Protection League exposes abuses to primates and battles the illegal trafficking of these animals.
Additionally, IPPL has a Gibbon sanctuary in South Carolina and supports primate rescue projects all over the planet.
The goal is to keep primates safe from cruelty and exploitation while conserving their native habitat. Nearly 50% of all primates are currently in danger of extinction in the wild.
All apes and lemurs (and many monkeys) are protected under the Convention on International Trade of Endangered Species.
But its sanctity has been lessened by corruption and poor management, as have many domestic laws for protecting primates.
Primate habitats are also in serious danger. They are almost universally threatened by logging, mining, and agriculture, such as palm oil plantations.
They also suffer due to human encroachment, followed by the inability of humans and other primates to co-exist.
In other words, primates desperately need defenders like the IPPL.
The organization has received a four-star rating from Charity Navigator, with high marks in all categories. Over 86% of their funding goes directly to helping primates.
READ MORE: 50 Interesting Facts About Gorillas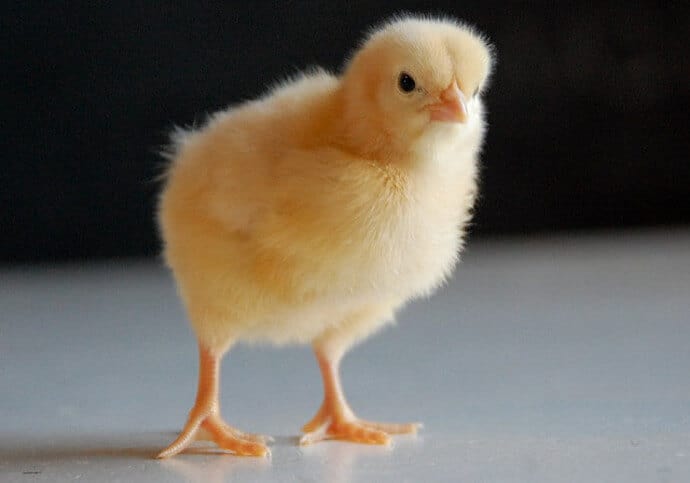 21. ANIMAL WELFARE INSTITUTE
Established in 1951, the Animal Welfare Institute has been working on behalf of animals for nearly 70 years now.
The organization has serious goals, such as abolishing factory farms in favor of humane family farms, ending the use of brutal methods for capturing and killing animals, and protecting companion animals from violence and neglect.
The programs with which AWI is affiliated are wide-ranging. The organization strives for better handling for animals in research labs, as well as reducing the number used as much as possible. 
Other programs prevent companion animals (from cats and dogs to horses) from mistreatment.
The AWI also deals with farm animals, working to make sure they live and die as humanely as can be done. Other programs concentrate on marine animals and other wildlife.
A huge part of what the Animal Welfare Institute does is push for relevant legislation on both the national and state levels.
AWI writes to congressmen, government officials, and media outlets to garner more support of animal welfare. Thankfully, they have had a lot of success with this.
The Animal Welfare Institute got an A+ from Charity Watch. Around 92% of the money raised for AWI goes to its programs, with very little budgeted for admin and fundraising.
All of the environmental charities and animal rights NGOs we've covered here are ranked among the best non-profit organizations by Charity Navigator and Charity Watch in terms of how they're managed.
And all of them are doing incredible work for nature, wildlife, and local communities that could really use your support, both at the holidays and all year-round. -Jonathon Engels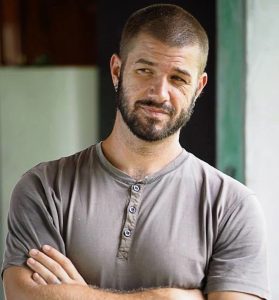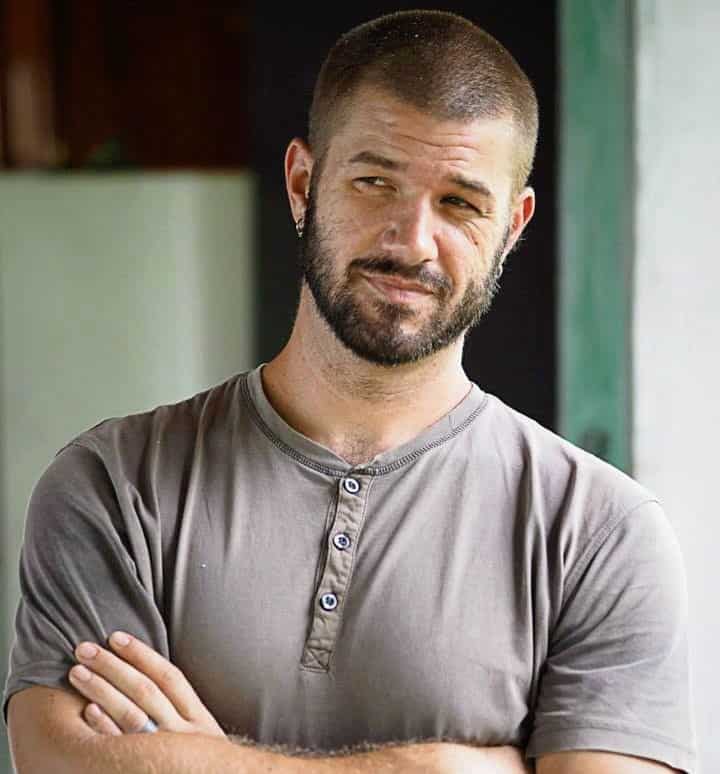 Jonathon Engels is a traveler, writer & teacher who's been living abroad as an expat since 2005. He's worked in nearly a dozen countries, and visited many others in between. He's currently on a slow travel trip from Central America to Patagonia, volunteering his way throughout the journey. He's a regular contributor to One Green Planet as well as Permaculture News, which focus on helping to keep the world green and clean. He's also the founder of The NGO List, a compilation of grassroots NGOs seeking international volunteers. His work can be found at Jonathon Engels: A Life Abroad, and his current whereabouts and goings-on are available on his personal blog.