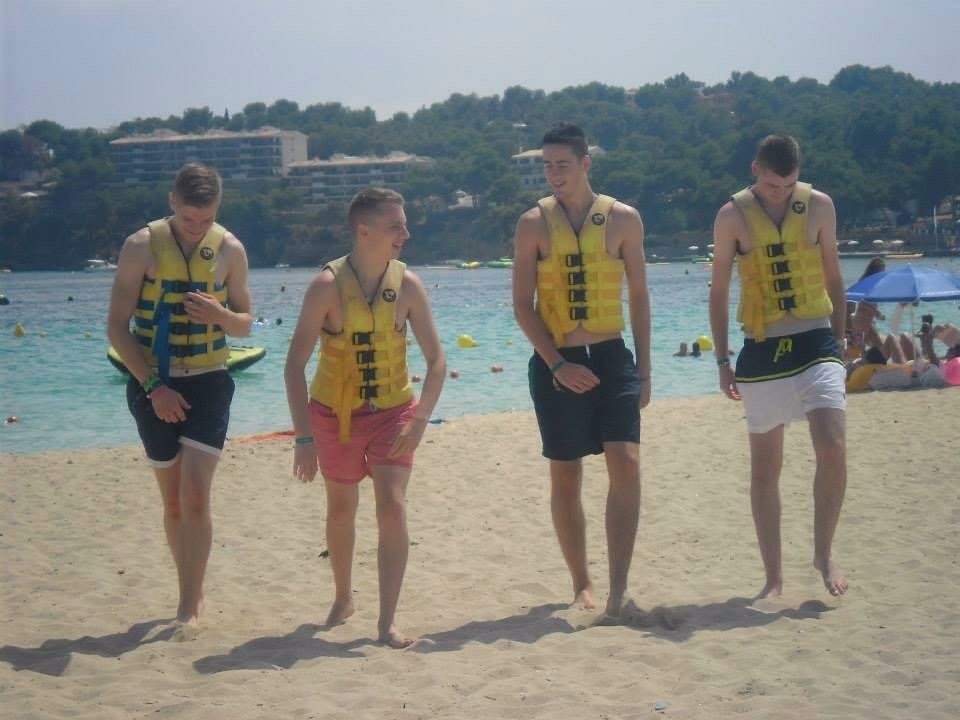 If, like me, you're British and from the UK, then you'll almost certainly associate the months of July and August with the phrase "summer holidays."
Each year, kids across the country break up in July and don't return to school until late August or early September. They get six or seven weeks during the warmest period of the year, usually filled with friends, family outings, long nights and the feeling that it all will never end.
Living on this miserable island with its mostly abysmal weather makes summer even more enticing, and the climate also bears a large responsibility for how well-travelled we are as a nation, because June, July and August are the months where millions of us flock to the continent's mainland and beyond in search of sun, adventure and quality coastline.
I usually partake in this great tradition and have done since I was a baby, firstly with family holidays, then, as I got older, taking trips with my mates, girlfriend and even solo.
It's something I've done every year since 2013 – the year I went on both my first and second lads' holidays (one to Zante, the other, Magaluf) – with the exception of 2021, which only became a reality thanks to a little-known event called COVID.
Even so, I took to the skies in the September, jetting off to the not-so-traditional destinations of Kyrgyzstan and Jordan, meaning I missed that summer window by a matter of days.
But this year, what has been an annual rule is in danger of going by the wayside because I don't – for the second time in two years – have any plans to go abroad this summer.
Unlike in 2021, I'm not forced to hold out for travel later in the year due to a global pandemic. This is entirely of my own doing. Here's why:
I started off this year 6,000 miles away from home in Thailand, utilising 14 of my 25 days annual leave straight off the bat, then next week I'm off to Southern Africa for the best part of a fortnight (gotta make the most of those Easter bank holidays), which will be another five on the total.
Towards the end of the year I'm heading to South America with some colleagues to conquer a charity trek of the Inca Trail (you can donate here to help us reach our goal), which will also require some annual leave, especially as I'll be spending a bit more time there after we've completed the challenge, and, as you can imagine, I don't have many days left to spend.
That means that this summer, I will be staying here in the UK. I've got a domestic stag do and a couple of weddings to attend which should be good fun.
Beyond that? Not a great deal has been planned. I've got an open season, and only wish I had more annual leave to spend on it.
Two years ago few people were travelling, and even if they could, they were choosing not to. This year it will be strange watching others spread their wings whilst I watch on from home. But whether or not you are on your summer holidays this year, I hope you all have a great one.