When it comes to hiking adventures, the world is a vast playground, offering a myriad of exhilarating experiences for intrepid souls seeking to commune with nature. From towering peaks to pristine wilderness, here are some epic hiking adventures that will leave adventurers in awe of the natural world.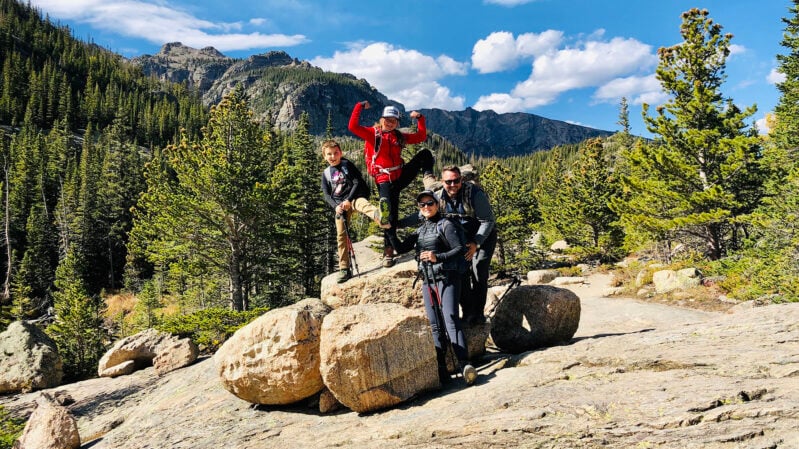 The Inca Trail, Peru
Embarking on the Inca Trail in Peru is a pilgrimage of sorts for avid hikers. This ancient network of pathways leads to the mythical city of Machu Picchu, offering a glimpse into the awe-inspiring architecture of the Inca civilization. Trekking through lush rainforests, high mountain passes, and archaeological wonders, this is a journey through time and terrain.
Torres del Paine, Chile
In the southern reaches of Chilean Patagonia lies the Torres del Paine National Park, a landscape sculpted by the forces of ice and time. Hiking adventures in this region lead adventurers through a surreal world of jagged peaks, azure lakes, and sprawling glaciers. The iconic "W Trek" is a favorite, offering mesmerizing vistas at every turn.
The Haute Route, Switzerland and France
For those with a penchant for alpine grandeur, the Haute Route is an unparalleled hiking adventure. Connecting the Mont Blanc Massif in France with the Matterhorn in Switzerland, this multi-day trek offers an exquisite blend of rugged mountain terrain and charming alpine villages. Expect glacial crossings, high mountain passes, and panoramic vistas that defy description.
Patagonian Grand Traverse, Chile and Argentina
Patagonia, a land of endless horizons and untamed wilderness, beckons hikers with its Patagonian Grand Traverse. This epic hiking adventures spans both Chile and Argentina, offering an immersive experience in the heart of this remote region. Trekkers will navigate through dense forests, fjords, and iconic landscapes like the Fitz Roy and Cerro Torre.
The Kalalau Trail, Hawaii
Hiking adventures take on a tropical twist on the Kalalau Trail in Hawaii's Na Pali Coast State Park. This challenging coastal hike traverses rugged cliffs, lush valleys, and pristine beaches. The journey to the remote Kalalau Beach is not for the faint of heart, but the rewards are a taste of paradise rarely experienced by travelers.
The Annapurna Circuit, Nepal
In the shadow of the mighty Annapurna Massif, the Annapurna Circuit in Nepal ranks among the world's classic hiking adventures. This circuit takes adventurers through diverse landscapes, from lush subtropical forests to high desert plateaus. Along the way, hikers encounter traditional villages, terraced fields, and panoramic views of towering peaks.
Wrapping Up
These epic hiking adventures are more than just physical challenges; they are transformative journeys that immerse adventurers in the raw beauty of our planet. From the heights of the Andes to the depths of Patagonia and the cultural treasures of Nepal, each of these hikes offers a unique opportunity to explore, discover, and connect with the natural world. For those who seek the extraordinary, the call of the trail is a siren song that promises a lifetime of unforgettable memories.