Want to get away this spring and wondering what the best places to visit in Europe in April are? Well, that's an excellent decision, and I'd love to give you a dozen different options to think about for your upcoming travels!
There isn't much that can top the smell of orange blossoms and sweet sunny days that characterize the spring season in Europe. Known as the 'shoulder season', April offers fewer crowds, cheaper airfares and accommodation, yet pleasant weather conditions, making it an ideal time to visit!
From fairytale cobblestone streets, iconic cities, and seaside cafes, come with me and explore what I think are the best places to visit in April in Europe!
---
1) Paris, France
Paris, the 'City of Lights' is an obvious choice! From Louis Armstrong to Frank Sinatra, just about every person has expressed their joy of visiting Paris in April. It's known to have a milder climate, pleasant weather conditions perfect for sightseeing, and modest crowd sizes.
Its history, culture, different cuisines, and its stunning architecture are something you won't want to miss.
Easter often falls in April. The hunt for decorated eggs and chocolate-coated bunnies is a chocolatier's dream this time of year, especially in Paris!
The average high temperature in April: 60F/ 16C

The average low temperature in April: 46F/8C
Take a read through my 4 Days in Paris Itinerary & Travel Guide for an in-depth look at this iconic destination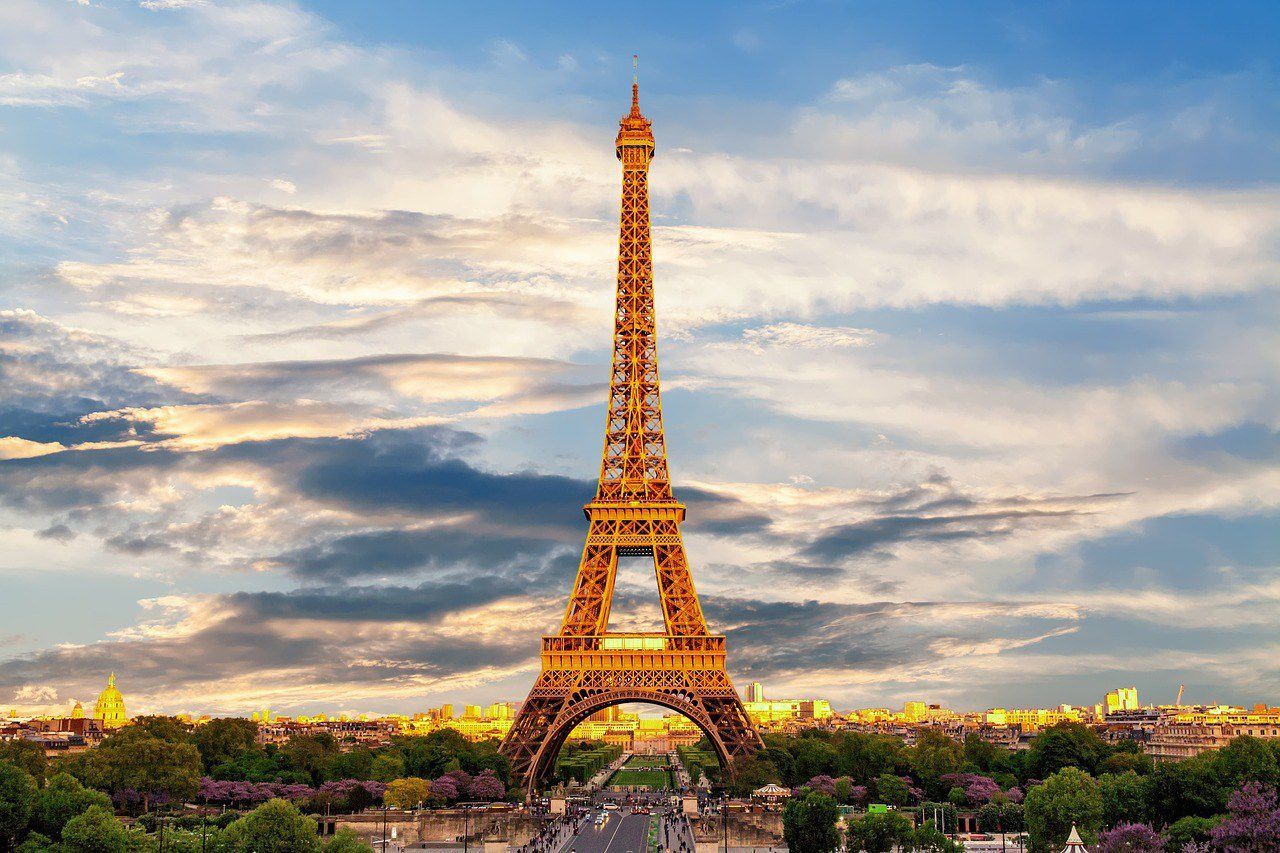 ---
Best things To Do In Paris In April
The Eiffel Tower
Obviously, taking a trip to Paris is incomplete without visiting one of the most famous landmarks in the world! This is one of the best things to do in Paris and not to be missed. The lawns near the Eiffel Tower in April are coated in hues of greens, an excellent spot to have a picnic and relish this beautiful piece of history. It was built in 1889, sitting at 1, 063 feet.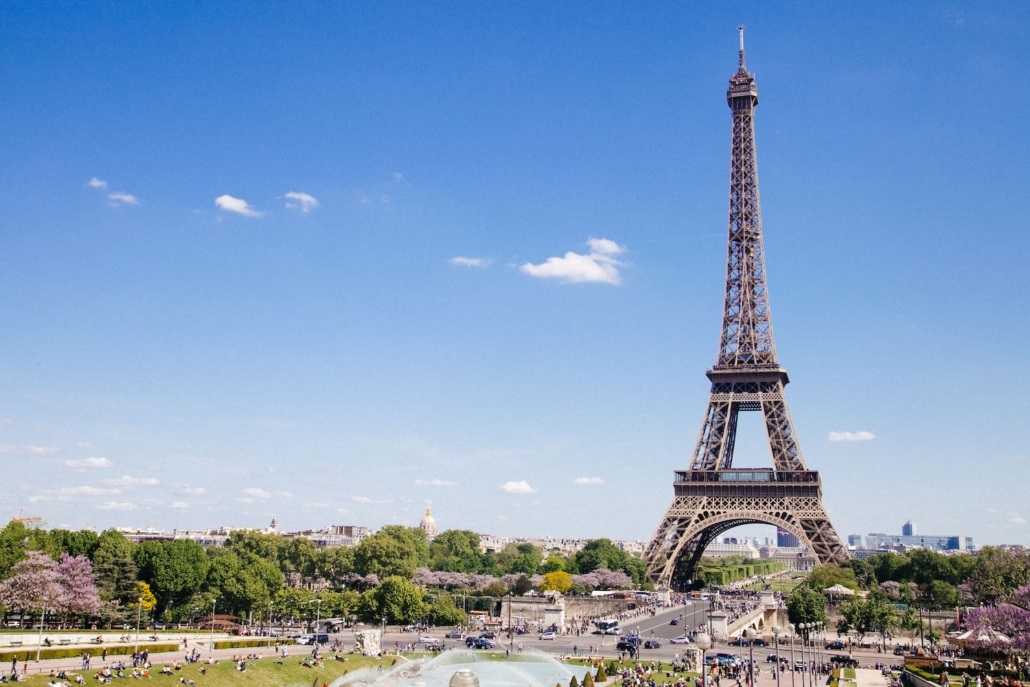 ---
Seine Dinner Cruise
https://www.getyourguide.com/paris-l16/bateaux-parisiens-cruise-quick-entry-ticket-t193940/
To see many of the major sights in Paris at once, take a cruise with a panorama view on the Seine river. The Seine Dinner Cruise is one of the most romantic things you can do in Paris.  Most companies offer an hour-long cruise that passes iconic landmarks such as the Eiffel Tower, Musse D'Orsay, the Louvre, Grand Palais, and the Notre Dame Cathedral.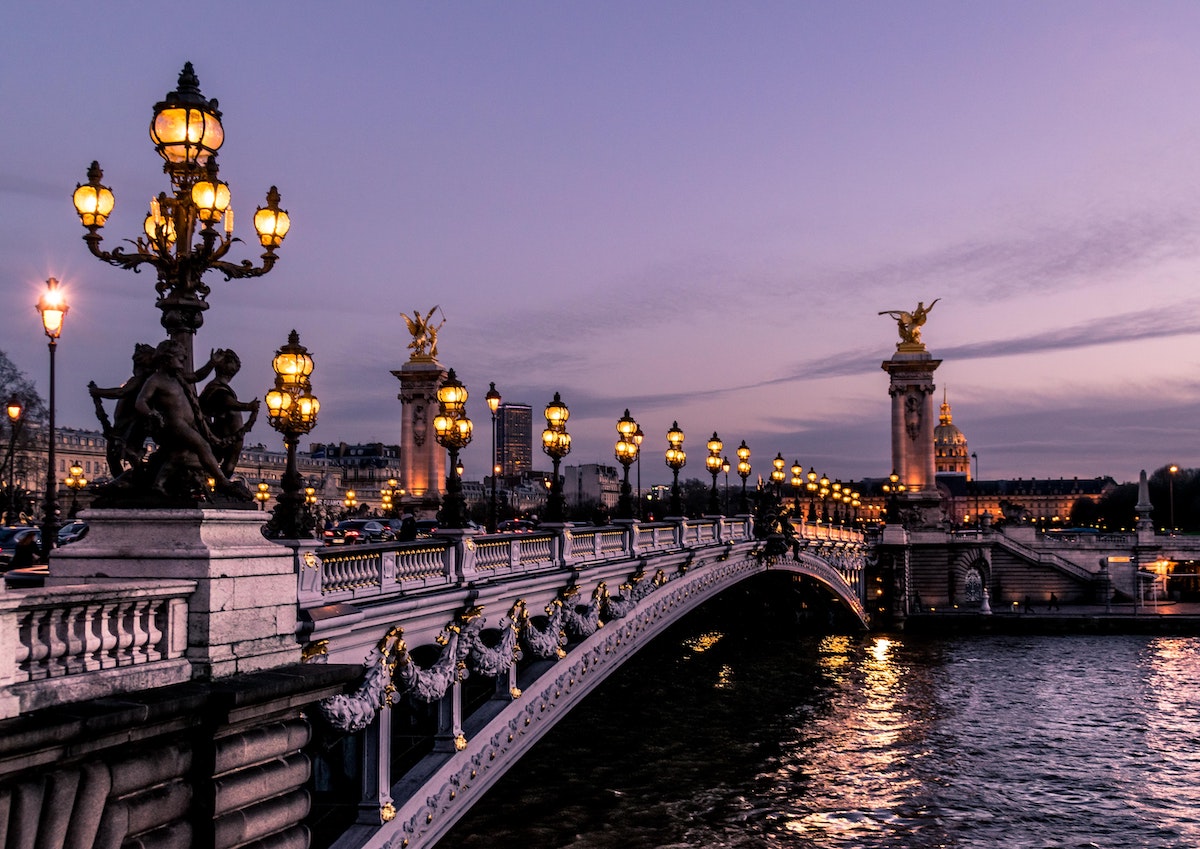 ---
Chocolate & Pastry Tour of Saint-Germain
https://www.getyourguide.com/saint-germain-des-pres-l3453/pastry-and-chocolate-tour-t4451/
Just hearing that first chatter of chocolate in France is the ultimate dream for any chocolate lover. Looking through Paris chocolatiers decorated windows is complete heaven and art on its own. 
For 95€ ($106) you get to taste the most exquisite food, including wine, cured meats, chocolate, pastry, and cheeses. 
---
Where To Stay In Paris
Paris is a pretty massive city, and there are so many wonderful neighborhoods to explore and hotels to stay at. I'd recommend reading through my articles on the Top 20 Paris Hotels With Eiffel Tower Views and the Best Airbnb Paris rentals!
---
Recommended Apartment-Style Places in Paris in April
---
Recommended Hotels in Paris in April
---
2) Barcelona, Spain
Barcelona is my favorite city in the world, and I think it's one of the best European destinations to visit all year long! It's absolutely gorgeous during the spring, but more importantly – it's far less crowded than during the tourist season in summer! It makes sightseeing much more enjoyable, but still has that lively Barcelona atmosphere that I love so much!
Barcelona is best known for its architecture, art, food, and nightlife. You'll truly get swept up in the Spanish culture and love everything about your visit! So get that ticket booked, find an awesome Barcelona place to stay, and start planning your Spanish adventure!
The average high temperature in April: 64F/18C

The average low temperature in April: 47F/8C
Be sure to read my guide on 2 Days in Barcelona Itinerary for a detailed look into this magnificent city!
---
Best Barcelona Activities In April 
Explore Gaudi's Architecture –  From the famous Sagrada Familia to Park Guell, spending a couple of days exploring this amazing work will surely amaze you, and there's a whole lot to visit! Check out this article for 10 Must-See Gaudí Buildings in Barcelona
Barcelonetta Beach Day – While the Mediterranean Sea water may still be a bit cold, the beaches in Barcelona are still a perfect way to spend time in the beautiful city. Grab a towel and bring some cash, and you can sit there all day listening to music, drinking mojitos, and getting massages. Barceloneta Beach is one of the most popular European beaches so heading there is a no-brainer.
Flamenco Barcelona –  Watch the famous Flamenco dancers at one of the Flamenco shows: Tablao Cordobés Flamenco Show or at Barcelona Flamenco Pasion show. No trip to Barcelona is complete without watching the famous Flamenco dance!
Portaventura Day Trip – An hour's drive from Barcelona puts you at PortAventura World, a fun day trip, and during April, it's a great time to be outdoors. It has three gorgeous parks, namely Caribe Aquatic Park, PortAventura Park, and Ferrari Land.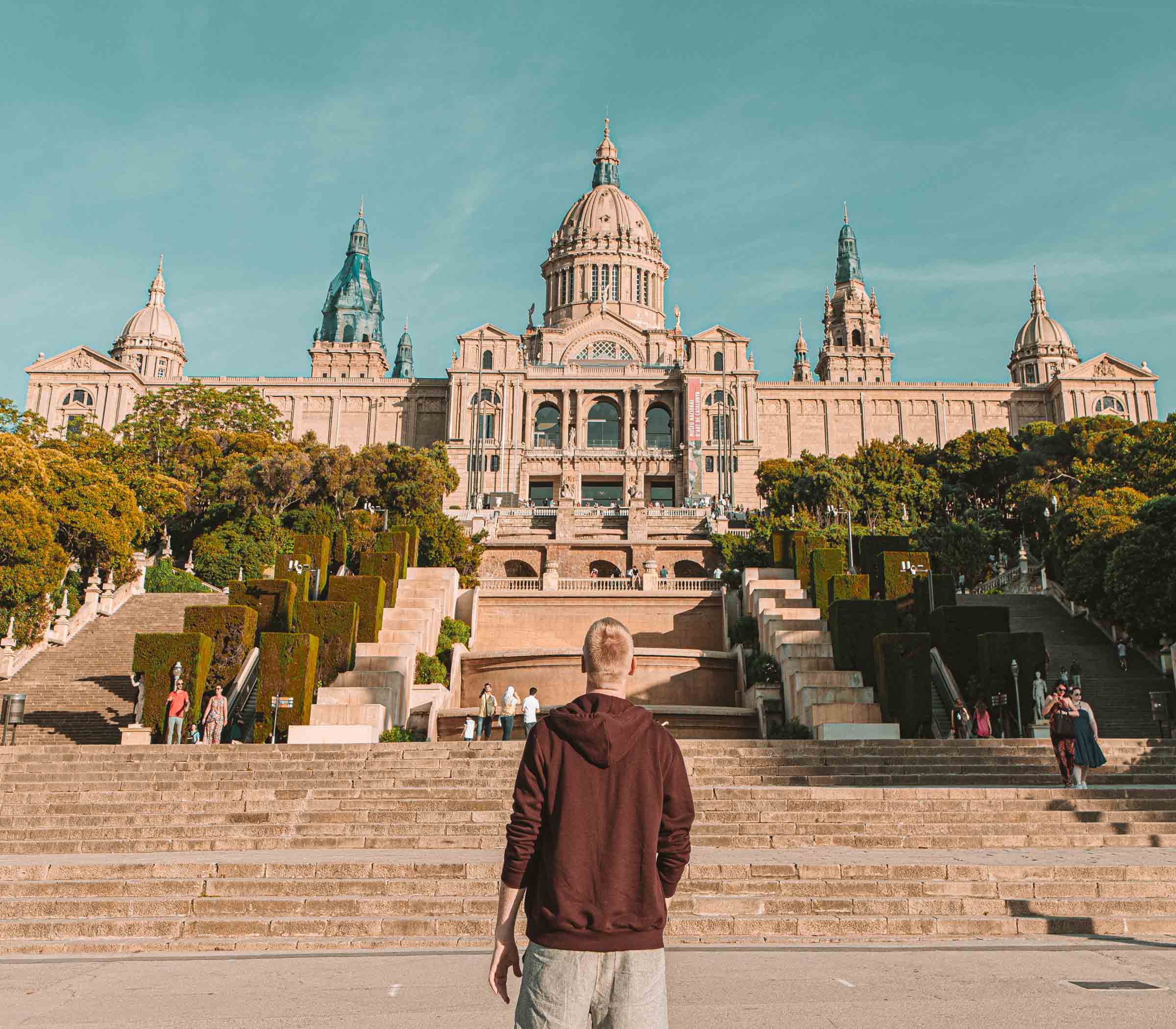 ---
Festivals In Barcelona In April:
While most of the music festivals in Barcelona occur during the summer, you could check out this while is basically an April celebration 
Feria de Abril (April Spring Fair) – Usually held during the last week of April. Delicious food, Flamenco dancers, and sexy performances take part at the annual Spring Fair, celebrating Andalusian traditions and customs.  
---
Where To Stay In Barcelona
Barcelona has a variety of different accommodation styles on offer, including some chic apartments. 
Recommend Apartment-Style Places in Barcelona in April
---
Recommended Hotels in Barcelona in April
If you're more of a fan of a hotel with daily maid service and a concierge, here are some other accommodation options for you to take a look at!
---
3) Reykjavík, Iceland
The Northern Lights. Need I say more? Reykjavik, Iceland's Capital city, offers the most beautiful dramatic landscapes frozen in time, clear skies, and it's perfect for thrilling adventure-packed activities. 
During April, say goodbye to the long winter and hello to brighter sunshine-filled days. The wildlife is plentiful, including whale spotting and spotting white-beaked dolphins, porpoises, and humpbacks. 
The weather is much warmer, but you still have a pretty good chance at marveling at the majestic views of the Northern Lights. But if you get unlucky, there's plenty do to keep you busy in Reykjavik, as well as the rest of the other-planet-like country. 
The average high temperature in April: 40F/7C

The average low temperature in April: 37F/2.8C
Take a fun read through my article on 122 Fun, Fascinating, and Interesting Facts About Iceland to learn all about this unique country!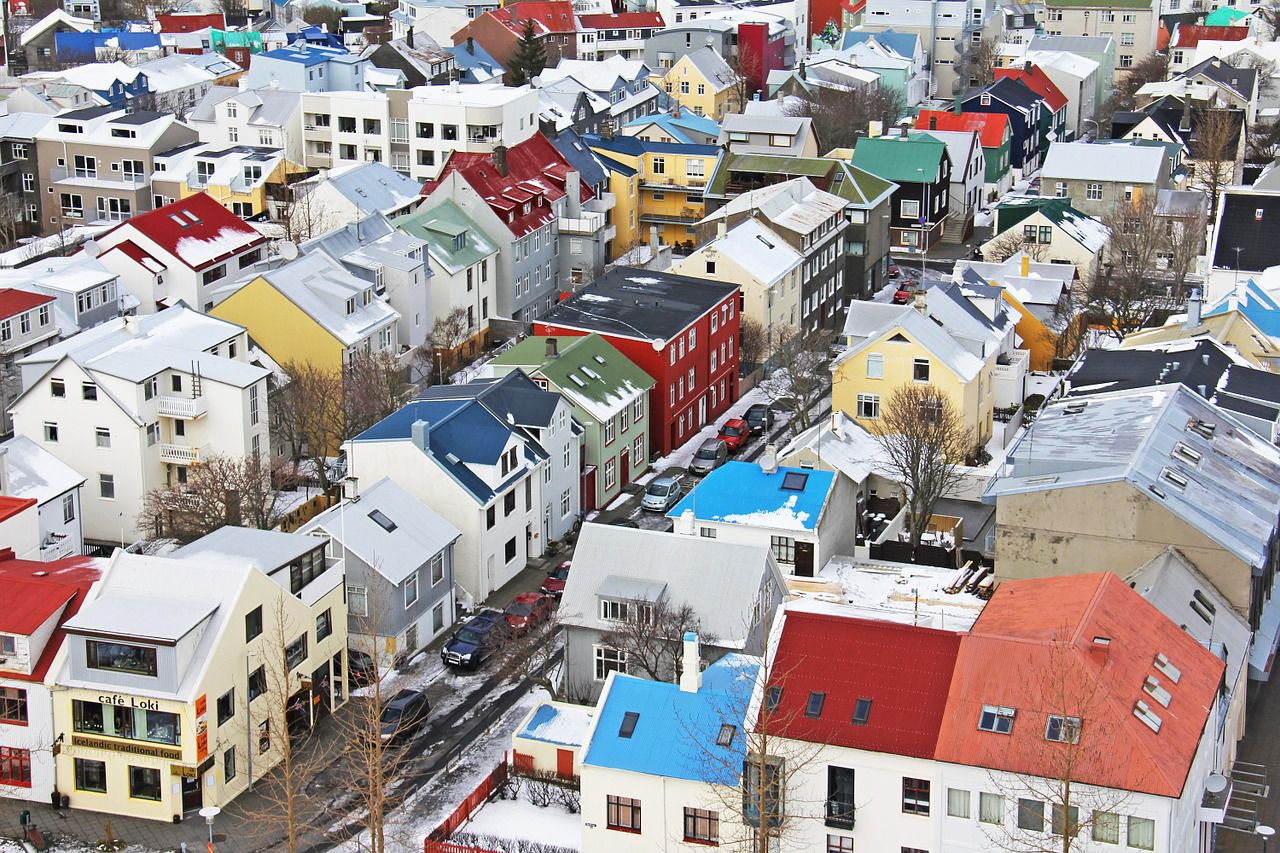 ---
Things To Do in Reykjavík In April 
Northern Lights Tour
https://www.getyourguide.com/reykjavik-l30/northern-lights-private-tour-from-reykjavik-t128499/
These heavenly lights in the Skye are something you won't want to miss, and surely on your bucket list? The best way to see these stunning Auroras is to hop on a Northern Lights Tour either on a boat, getting on an affordable bus tour, or jumping onto a jeep tour. 
---
Reykjavik: Golden Circle Full Day Tour with Kerid Crater
https://www.getyourguide.com/reykjavik-l30/grand-golden-circle-tour-t67012/
"Take a full-day tour of Iceland's iconic Golden Circle. Experience the stunning natural scenery and see the spectacular Geysir area, Gullfoss waterfall, and Þingvellir National Park."
---
Festivals In Reykjavík In April
AK Extreme Music Festival –  First week of April
AK Extreme is a multi-day Icelandic music festival, with snowboarding and skiing events held at Iceland's best ski resort on the slopes of Mt. Hlíðarfjall in the center of Akureyri town (next door to Reykjavik). 
More than 7,000 spectators turn out to enjoy the festive atmosphere and witness some extreme athleticism. All while music pumps through the speakers.
---
Accommodation In Reykjavík
I've written a full guide about Where to Stay in Iceland that goes over the best accommodation options in the country, but here are my top hotel choices in this northernmost capital city in the world! Also, check out my guide on Unique Airbnb Iceland rentals!
---
4) Amsterdam, The Netherlands
Amsterdam, the Venice of the north, is undoubtedly made for spring. There are so many amazing things to uncover in the city. 
The city is gorgeous in summer but more pleasant and inexpensive in the spring. Eat a 'space cookie' or smoke some marijuana in one of the various cafes, explore Vondelpark or some of the exhibitions in the Van Gogh Museum. 
Average high temperature in April: 56.3F/ 13.5C

Average low temperature in April: 40.3F/ 4.6C
Take a read through my article on How to Spend 2 Days in Amsterdam for a closer look at how to make the most of a quick trip to the Dam!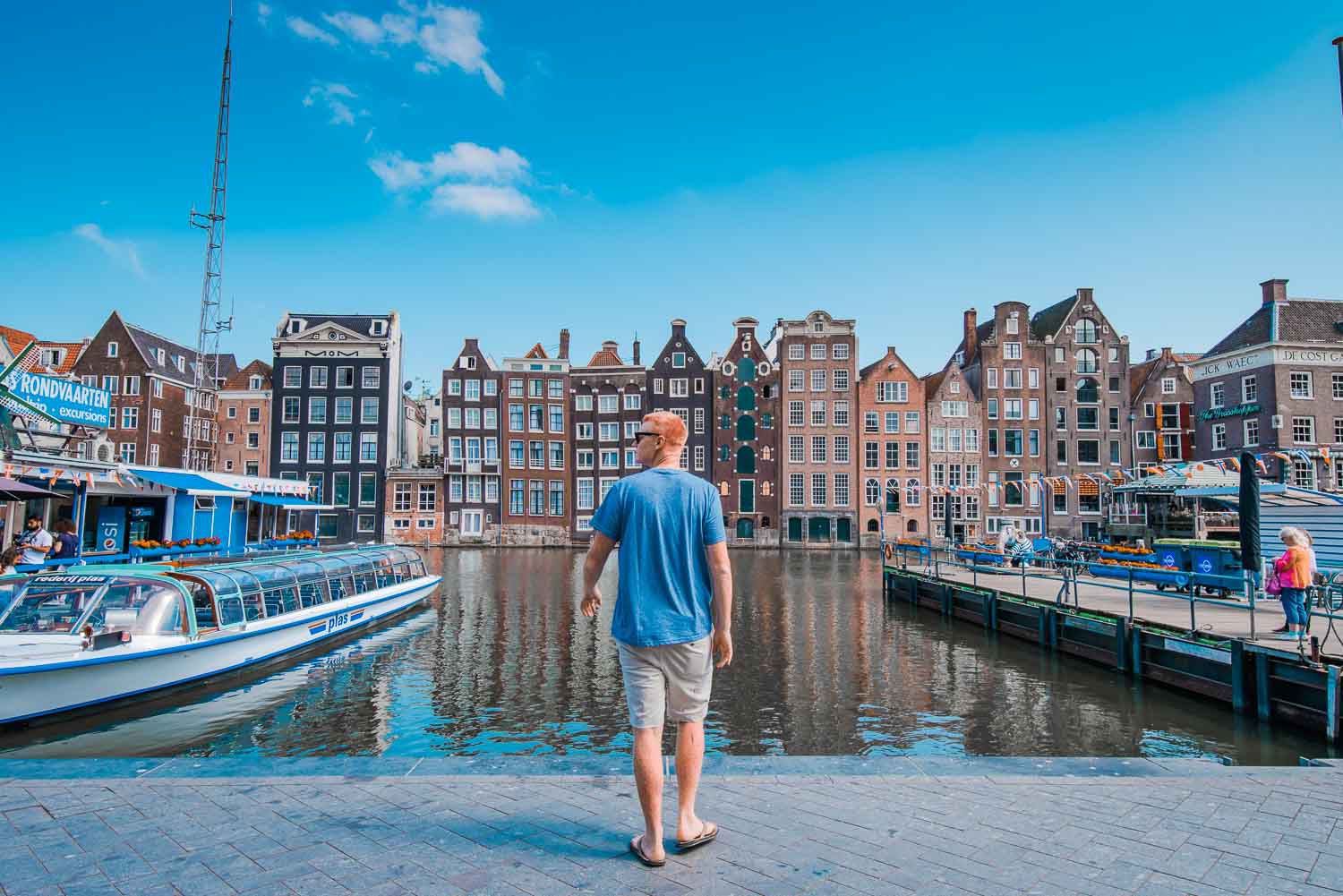 ---
What To See In Amsterdam In April 
Heineken Experience  –  I visited this place on my very first visit to Amsterdam, and it really is a must experience! I'd recommend booking your Heineken Experience Tickets in advance though to save some time and money (and be sure to take advantage of the free canal cruise that comes with the ticket) 
Day Trip to Keukenhof –  In spring, the Netherlands is draped in tulips. You cannot come to Amsterdam in April and not see the flowers in full bloom. Keukenhof is one of the world's largest flower gardens and is home to dozens of flower species in Europe.
Red-light district –  The Red-light district is well-known around the world. When visiting, it is advised to follow some rules. Take a walk through the most famous street, Warmoesstraat, or visit a brewery in Chinatown. It's an experience not to be missed. 
---
Festivals In Amsterdam In April
DGTL Amsterdam – April 7-9, 2023
DGTL Amsterdam is a three-day electronic music festival that also features art installations, all the while leaning on sustainability. Have once won an International Greener Festival for their efforts, you can dance to the tunes knowing you aren't making the world a worse place.
Spring Break Amsterdam – April 9-12, 2023
https://springbreakamsterdam.co.uk/
Just because DGTL ends doesn't mean the end of April spring festivals in Amsterdam. The party continues at Spring Break Amsterdam, where even more EDM should be expected across various clubs and bars in the city. This is one of the best places in Europe to visit in April if you want to party the nights away.
---
Amsterdam Places to Stay
You can read through my article on the Top 20 Airbnb's in Amsterdam for some really awesome recommendations, or you can book one of these spots for below for top-rated hostels and hotels. 
---
5) Montreux, Switzerland
Montreux is world-renowned for its clean air, breathtaking landscapes, and yummy wines. Freddie Mercury was a fan of the town and recorded his last album "Made in Heaven" there.

Sitting at the foot of the Alps, with its lakes, landscapes, and breathtakingly beautiful views, this place is heaven on earth.

The average high temperature in April: 57F/13.9C

The average low temperature in April: 41.9F/5.5C
---
Things To Do In Montreux, Switzerland
Château de Chillon (Chillon Castle) –  Switzerland's most visited historical building, the 13th-century fortress, finds its way onto numerous postcards and books. Explore the haunting interiors for yourself in this medieval castle. 
The Gardens of Montreux Palace –  The Gardens of Montreux Palace are dappled in statues of famous people such as Carlos Santana and Ella Fitzgerald.
---
April Festivals In Montreux
Montreux Choral Festival –  April 23, 2023

https://www.montreuxriviera.com/en/P7714/montreux-choral-festival
"A unique musical competition without constraints, the Montreux Choral Festival makes it a point of honour to give all types of choirs a chance, allowing them the freedom to select the programmes they prefer."
---
Hotels In Montreux, Switzerland
---
6) Rome, Italy 
Rome is nothing short of spectacular. It's a beautiful city filled with historic ruins, awe-inspiring art, and it's one of the world's most romantic destinations! I lived in Rome for nearly a full year, so it will always hold a special place in my heart.
While this is one of the best holiday destinations in Europe year-round, April in Rome brings supreme weather for sightseeing. Over the Easter holidays, the town fills up, and the Vatican hosts fun family events!
Rome offers many outdoor attractions, such as the famous Coliseum, which can be enjoyed in the pleasant spring weather.  
The average high temperature in April: 63.9F/ 17.7 C

The average low temperature in April: 45.5 C/ 7.5F
Take a read through my 3 Days in Rome Itinerary & Travel Guide and my 10-Days in Italy Itinerary that will serve as a really helpful guide for a trip to Italy!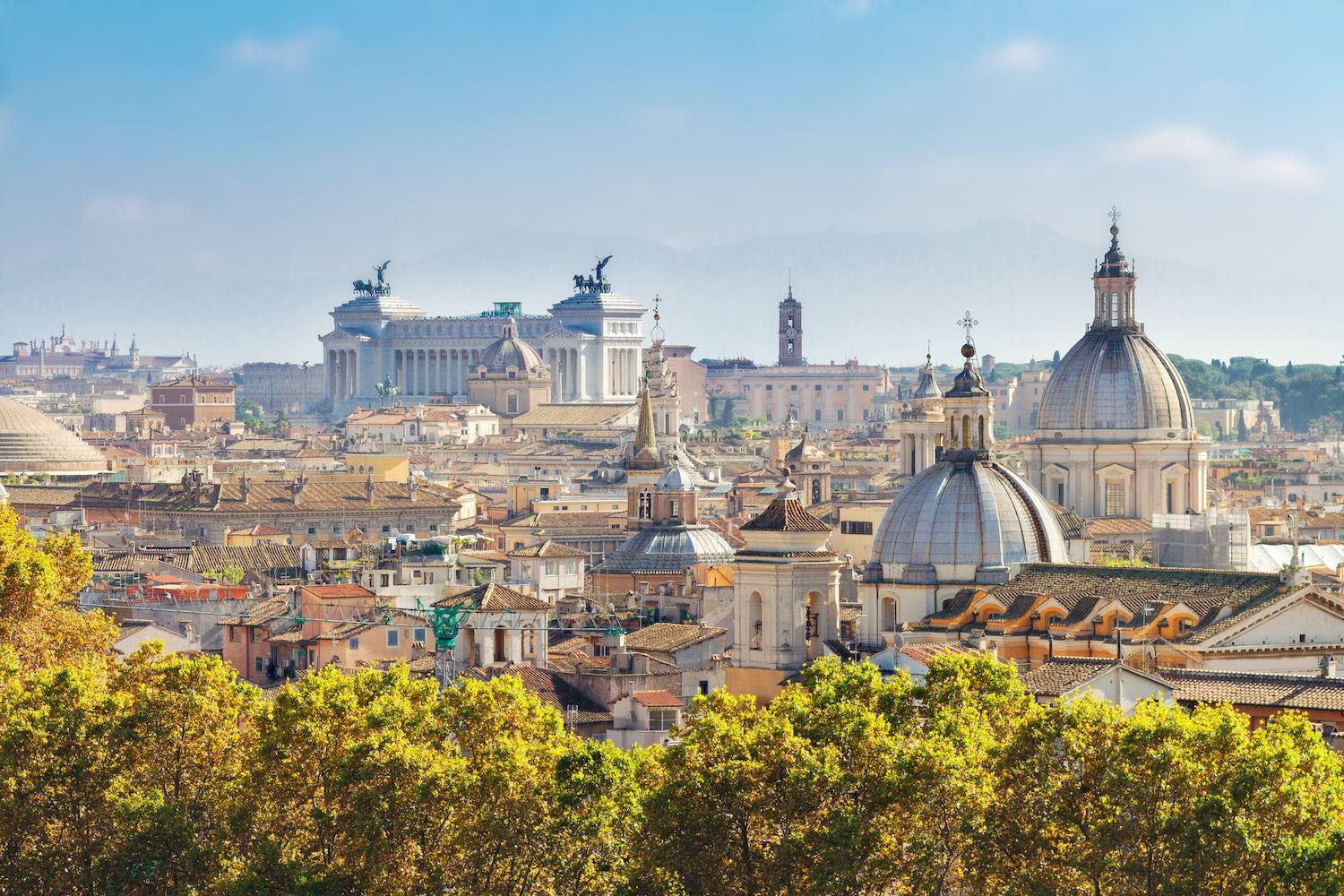 ---
Ways to Keep Busy In Rome In April 
Visit the Colosseum & Roman Forum –   If this is your first visit to Rome, then this should be at the top of your priority list! It's truly and unforgettable experience, and will be a highlight of your visit!
Just book your Colosseum, Roman Forum, Palatine Hill Priority Tickets: "Get into the Colosseum, Palatine Hill, and Roman Forum in central Rome through the fast track entrance with a combined package. Enjoy a hassle-free experience at your own pace. Marvel at the remains of some of the greatest monuments of the Roman Republic."
 Stroll along the Tiber River at Sunset –  So this will forever be one of the best free things to do in Rome! I did this quite often while living in Rome, and I'm simply obsessed with all the different bridges, gorgeous buildings, and relaxing Roman vibes! I'd suggest beginning around Castel Sant'Angelo, and walking down to Ponte Sisto, which is the main entrance to Trastevere, my favorite neighborhood in Rome (more on that later). 
Easter at the Vatican: "Easter is one of the most important holidays, if not THE most important holiday in the Catholic calendar. And Rome can be famously crowded at Easter, due to all the pilgrims pouring in from around the world for the (church-related) Easter celebrations."
---
Festivals In Rome In April
Festa Della Primavera

https://oddviser.com/italy/rome/festa-della-primavera
When Rome celebrates spring, it celebrates it big. The Eternal City is filled with flowers, and the famed Spanish Steps are decorated with azaleas.
During the Rome Spring Festival, a yearly festivity, various events are held throughout the city, such as sporting events, theater, concerts, and exhibitions. From the city center to the outskirts of the city, you'll come across beautiful spring flowers on just about every corner.
---
Rome's Birthday — April 21
The city of Rome comes alive to celebrate its birthday weekend with cultural events such as the Circus Maximus and gladiator displays. There are also fireworks at the Colosseum, concerts, parades, and reenactments of historical events.
Check out this article 7 Ways to Celebrate Rome's Birthday for some fun ideas!
---
Where To Stay In Rome In April 
I recommend reading my Airbnbs in Rome article for tons of amazing options. However, hotels may just be the way to go for getting the perfect rest in-between your Rome explorations. Here are a few good options:
---
7) Lisbon, Portugal
Lisbon, Portugal is one of the best European cities to visit in April! It has one of the most desirable climates throughout the year, and April has much fewer tourists than the busier summer months. There are many direct flights from other cities in Europe, and you'll never run out of incredible things to do in Lisbon!
If you're planning a visit in Europe, Lisbon is a great city to start your trip thanks to the easy access it has to other countries such as France. Find yourself at Padrão dos Descobrimentos or ride the waves at Caxias beach! Lisbon is also a fantastic jumping-off point for exploring the rest of Portugal. You can head up to Porto, or choose to go south to visit the magical Algarve region!
The average high temperature in April: 67F/19C

The average low temperature in April: 53F/12C
---
Lisbon Things To Do In April

 St. Jerónimos Monastery — This astonishingly beautiful monument was built in Manueline style, an essential part of Portuguese history and built-in "the Age of Exploration." A huge landmark and one of the cities UNESCO World Heritage Sites. 
Ride Tram 28  – The iconic yellow Tram 28 has been trailing along steep cobblestone roads for decades. It makes its journey from the palm-spotted hills of Graça and moves towards Escolas Gerais, finally coming to a halt at Estrela Basilica. It's a great way to discover decades of history as you pass castles and palaces. 
Take a Day Trip to Sintra – With its gorgeous castle complexes and beautiful landscape, visiting Sintra is a must for anyone making their way to Lisbon in April!
---
Where To Stay In Lisbon In April
While I wrote an article about the Best Airbnbs in Lisbon, hotels are an incredible way to ensure your stay in comfort while visiting Europe in April.
---
8) Split, Croatia
While Dubrovnik may be the most famous tourist town in Croatia (thanks to Game of Thrones), Split is considered better for most people and is a much larger city!
Located along the idyllic coastline, Split offers that bucket-list-worthy Croatian beach holiday experience. During the spring season, you can swim in the salty sea for some fun. Outside the water, explore the historic parts of the neighborhood, or soak up the unique Croatian culture and friendly locals!
Split also has an excellent transport hub, making it easy to get to one of the nearby islands. It's rather overcrowded during the summer peak season, so April is a great month to see Split. During the month, you can skip queues and still have pleasant weather.
The average high temperature in April: 63F/17C

The average low temperature in April: 51F/11C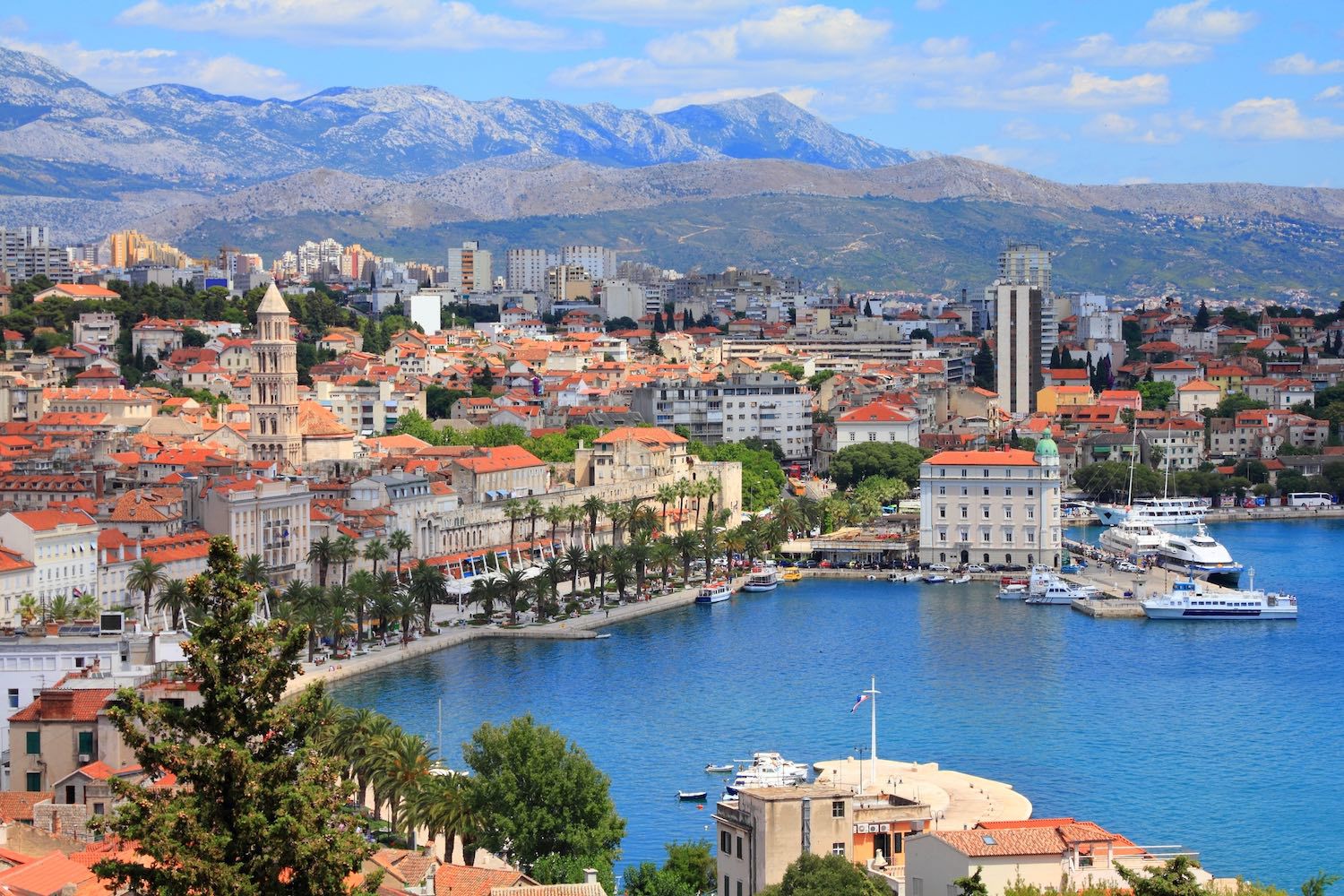 ---
April Activities In Split
Diocletian's Palace –  This enormous palace of the Roman emperor dominates the city's core. It is listed as a UNESCO World Heritage site, and is at such a scale of monstrosity it's more of a citadel than a palace. 
Krka National Park –  An hour from Split, this national park moves along the Krka River. It offers a large natural pool (400 by 100 meters) and feeds the travertine waterfalls. While here, be sure to see the cascades at Roški Slap and Visovac Island. 
Visit the Starigrad Fortress –  Incredible history, stunning views, and a must-do Split experience!
---
Where To Stay In Split In April 
Recommend Apartment-Style Places in Split
---
Recommend Hotels for Split in Apil:
---
9) Budapest, Hungary
Budapest, known as "The Spa City," offers thermal springs and rejuvenation spas at just about every corner. In springtime, Gellert Hill becomes a sea of blooming trees, and lovely cafe terraces open up. 
The city offers a cultural experience. It's home to two UNESCO World Heritage sites, the banks of the Danube and the Castle District of Buda. Spring in Budapest offers longer evenings giving you a chance to stroll around this magnificent city.
Budapest is definitely one of my favorite cities in Europe with its gorgeous attractions, delicious food, and affordable prices – and April would be an ideal time to experience it for the first time!
The average high temperature in April: 59F/15C

The average low temperature in April: 43F/6C
Take a read through my 2 Days in Budapest Itinerary & Travel Guide and The 6 Best Day Trips from Budapest if you decide to head to Hungary in April!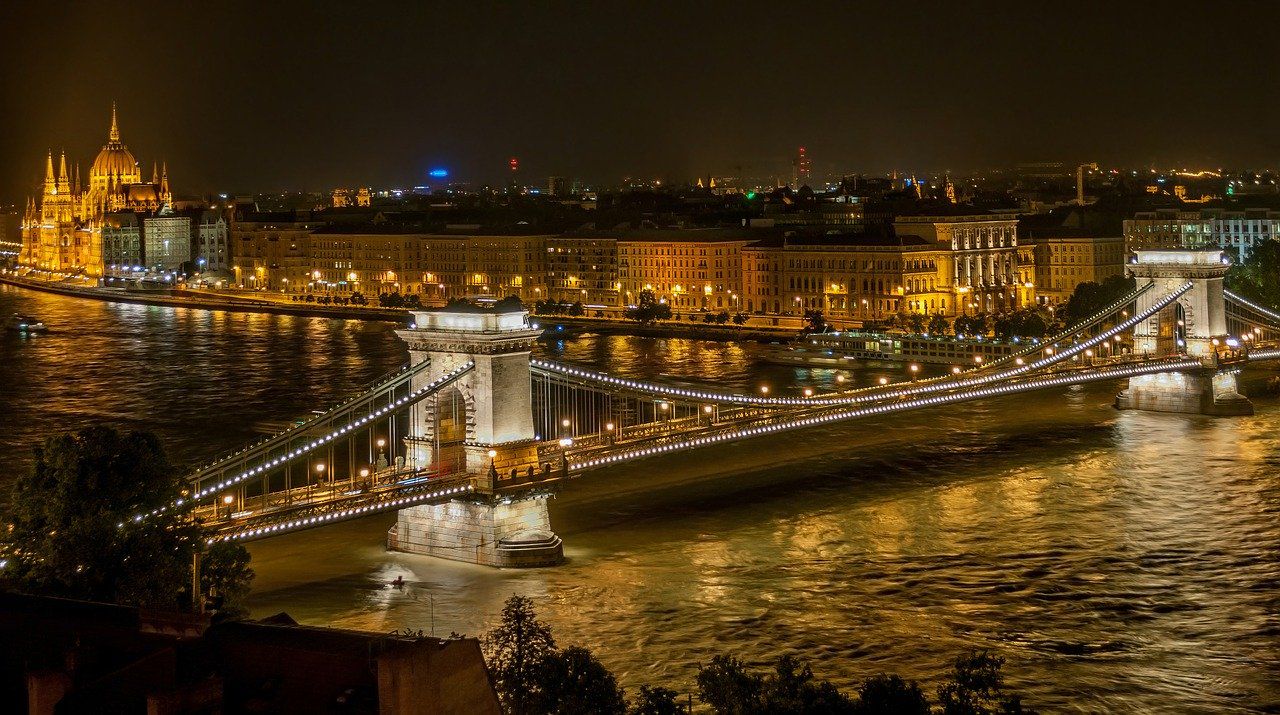 ---
Budapest Festivals In April
National Dance House Festival  
The National Dance House Festival is Hungary's biggest festival of folk music and dance, with performances by folk artists and dance bands held at the Buda Concert Hall and other venues. 
Budapest Spring Festival 
"The Budapest Spring Festival awaits visitors with a program that involves many of the arts, including opera, dance, contemporary circus, theater, and the visual arts. With the best Hungarian performers and real-world stars, the festival is a truly special occasion, presenting premieres and co-productions with partner institutions."
The Budapest Spring Festival is the largest and most prestigious cultural festival attracting numerous international and Hungarian artists. The festival usually goes on for two weeks from mid-March and also has classical music concerts, jazz, and the like.
---
Where To Stay In Budapest in April
Budapest is technically two different cities divided by the river: Buda and Pest. When planning your visit, I'd definitely recommend staying on the Pest side of the Danube River, because it's closer to everything you'll want to explore at night! While you definitely will want to head over to Buda quite often for the tourist attractions, I always think it's best to say on Pest, especially for all the amazing nightlife and the ruins bars!
I wrote a full article on Airbnbs in Budapest, but I also have the following recommendations for hotels:
---
10) Athens, Greece
Athens has an incredibly pleasant April climate, ideal for exploring the city's famous outdoor attractions! Amongst the poppies and daisies lie ancient monuments, rich in interesting history!
Many tourists visit Athens for a few days and then head to one of the nearby islands that Greece has to offer, hopping on a ferry from the cruise port of Piraeus. Some famous islands to visit are Corfu, Mykonos, Santorini, and Rhodes.
But the main reason to visit Greece? THE LOCAL FOOD IS ABSOLUTELY AMAZING! Eat all the tzatziki!
The average high temperature in April: 68F/20C

The average low temperature in April: 49F/9C
Take a read through my 2 Days in Athens Itinerary & Travel Guide for a closer look at all the city's best attractions, as well as food and nightlife recommendations!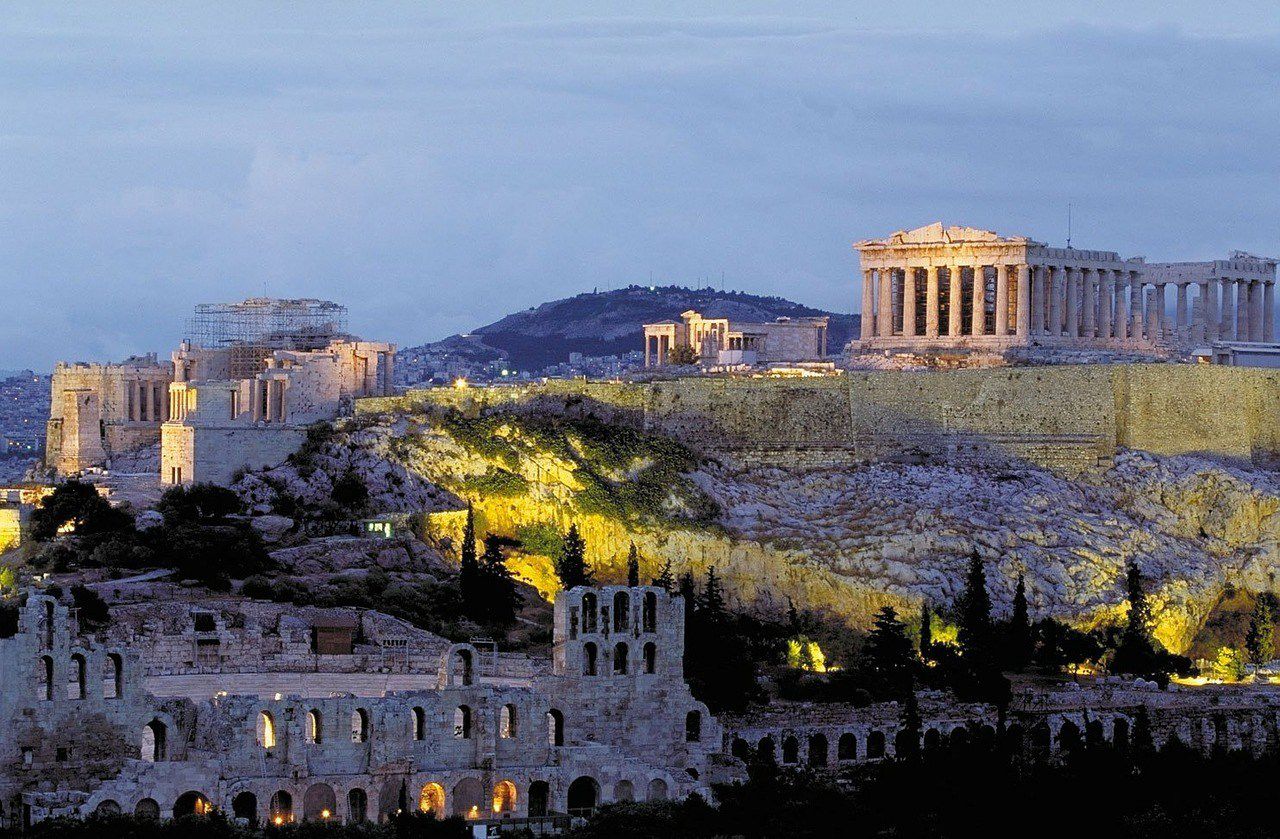 ---
Athens Tours – Perfect In April 
The Acropolis
https://www.getyourguide.com/athens-l91/private-guided-tour-athens-acropolis-and-acropolis-museum-t143451/
Athens offers an indescribable step into history, like the ancient citadel, the Acropolis, that sits above the city and is a world-renowned landmark. See the Parthenon, Propylaea, the Erechtheion, and the Temple of Athena Nike, too! 
Skip the queues and get a registered guide to fill you in on the Greek philosophy and democracy. Take the Athens City Highlights Private tour to see the best sites.
View Photos, Read Reviews & Check Availability
---
Full-Day Tour and Sailing to Agistri, Moni & Aegina (10 hours) 
https://www.getyourguide.com/athens-l91/athens-full-day-sailing-to-aegina-agistri-moni-islands-t143481/
A fabulous boat tour to three stunning islands bordering Athens. It includes a traditional Greek lunch and an action-packed day of snorkeling and sunbathing. 
View Photos, Read Reviews & Check Availability 
---
Where To Stay In Athens In April
Recommend Apartment-Style Places in Athens
---
Recommended Hostel & Hotel
---
11) Tenerife, Canary Islands, Spain
The Canary Islands…need I say more? Nicknamed the "Land of Eternal Spring", everyone knows that this is one of the best places to visit in Europe in April. Plus, it's known to be the warmest place in Europe in April, so tourists flock to Tenerife for its exquisite beaches and bars. Located 100 kilometers west of Morocco, it's rich in history, festivals, nightlife, and fiestas.
From Garachico and Bajamar natural swimming pools to beaches such as the Teresitas Beach in Santa Cruz de Tenerife, or events such as the Papagayo & Monkey Beach in Las Americas. This island offers it all!
The average high temperature in April: 71F /22C

The average low temperature in April: 58F /15C
---
Best Things To Do In Tenerife In April
Mount Teide Volcano
Sitting at nearly 4,000 meters above the clouds, the third-highest volcano in the world, and dubbed a UNESCO World Heritage Site, Mount Teide is a must-see. You can get a 6 hour guided walk to the peak or take a cable car. 
---
Places To Stay In Tenerife In April
While in Tenerife, you'll need a good place to stay that matches up to the splendor of the island itself. Here are a few of my recommendations.
---
12) Monte-Carlo, Monaco
Monaco is one of the smallest European countries (also the world), with the only country smaller being The Vatican. Despite that, Monaco proves the phrase "dynamite comes in small packages" to be true via Monte-Carlo, a must-visit in France!
Monte Carlo city is rich in heritage and culture. It has the image of bling and high fashion. However, it is much more than just that. It consists of relaxation, ecology, entertainment, leisure, business, and beauty.
This is perfect for a quick weekend getaway or a short visit in Europe. From here, you can also explore nearby cities like Nice, Cannes, and the picturesque perfume town of Eze! Take a read through my article on the 16 Best Things To Do in the French Riviera for more trip-planning inspiration! 
While the water may not be as warm and relaxing as the tourist season in summer, you'll have lots of sunny Springtime days, delicious food, and maybe you'll win big at the iconic Monte Carlo casino!
The average high temperature in April: 62.1F /16.7C

The average low temperature in April: 49.5F/9.7C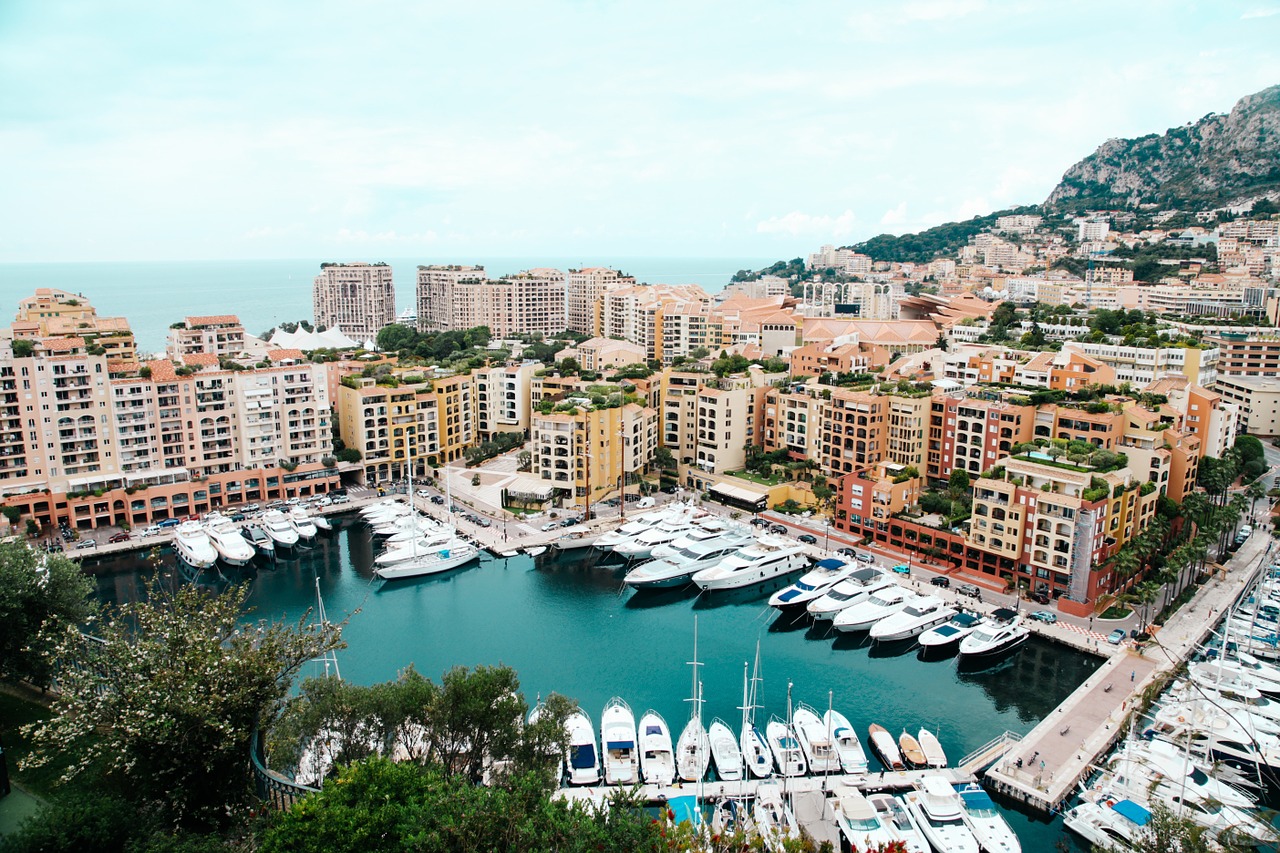 ---
Best Things To Do In Monte-Carlo In April
Monte Carlo Casino – Opened in 1863, this world-famous casino is truly gorgeous, and you must check it out even if you decide not to gamble! Just make sure you've dressed appropriately, as there is a dress code.
Port de Fontvieille – Port de Fontvieille is the playground for the rich and famous, who bear to spend thousands of dollars each day to dock their yachts and boats. In April, these expensive yachts and ships dock at the marina that borders the Fontvieille village, which is flabbergasting for tourists to watch.
Oceanographic Museum – One of my Monaco highlights included the world-famous Oceanographic Museum, which is impressively laid out, took 11 years to build, has a gorgeous location, and is actually one world's oldest aquariums! Plus, there are roughly 6000 underwater species here!
---
Where To Stay In Monte-Carlo In April
While many people who visit the French Riviera during Springtime stay in Nice and only visit Monaco as a day-trip, I think staying overnight here would be a much better decision! While only a few tourists would consider it a budget-friendly destination in Europe, visiting Monte-Carlo is worth breaking the bank!
---
What Are Your Favorite Places to Visit in Europe in April? 
Europe is filled with captivating cities, charming towns, and countless hidden gems. This means there's a plethora of cities that can contend for the title of best places to go in Europe in April ,so I'd love to hear from you guys to see what you think I should add to this list? I picked a lot of major destinations, but will most likely be adding tons more off-the-beaten path places in the future!
I've spent a lot of time in Europe, and I can't wait to get myself this April to check out some new places!
---
Planning a Trip to Europe?
My travel blog is filled with helpful articles, detailed itineraries, and destination guides just like this! If you're heading over to Europe soon, I guarantee you'll find some useful posts here on my site, and would love for you to take a look through a few of them below:
---
Are You Ready To Visit Europe In April For a Spring Getaway?
Put your coats away, the snow has melted, the spring sun has come out, and the flowers are about to bloom. Finding where to go in Europe in April is not as difficult when thinking of all the incredible places the continent has to offer.
Visiting Europe in the spring offers the perfect combination of off-season prices, fewer crowds, and excellent weather conditions. Now, pack your bags and prepare to have fun in some of the best places to visit in Europe during April.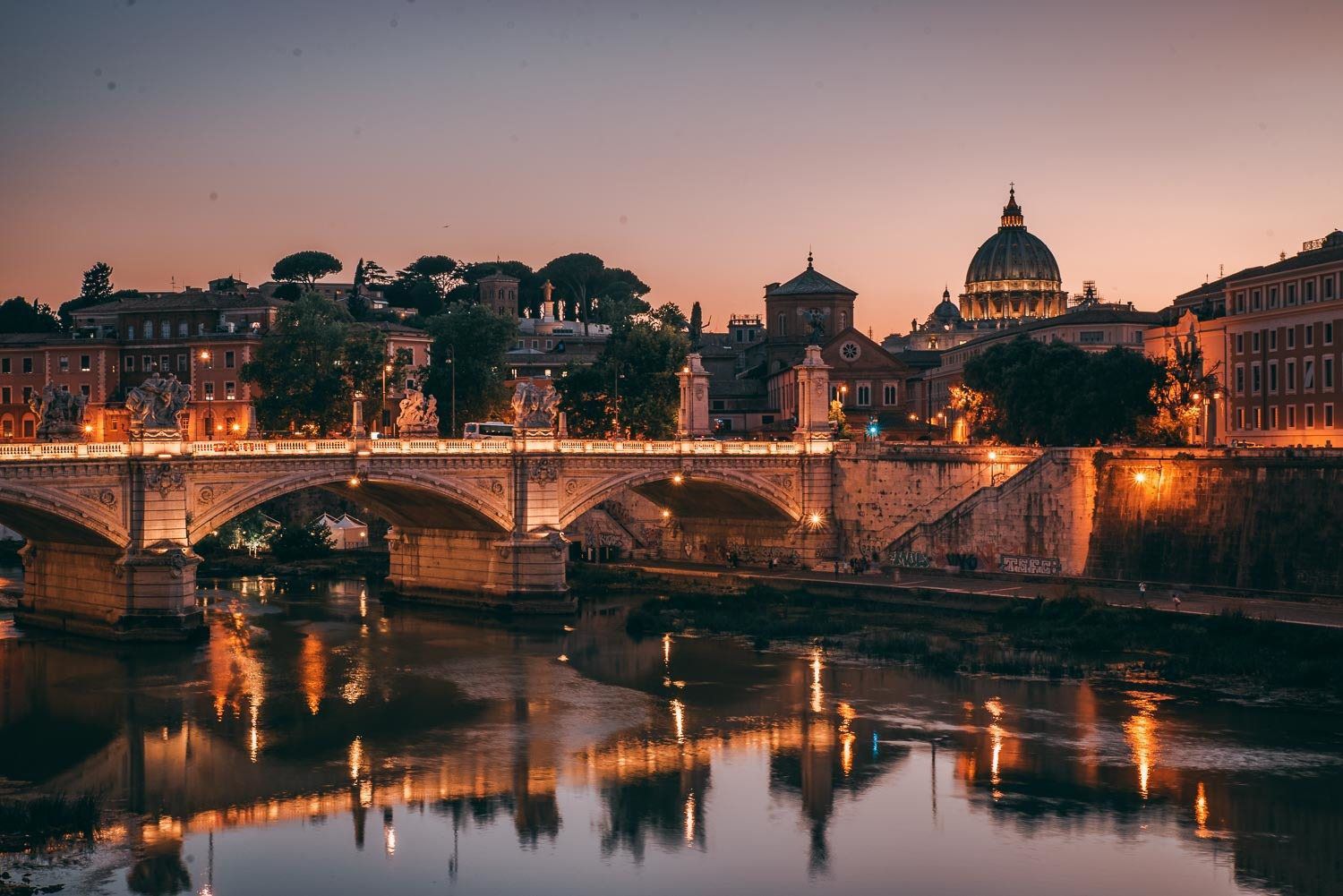 ---
Thanks for reading about my Best Places To Visit In Europe In April
Share this Europe in April post with your travel crew!